Although TikTok is changing the landscape of content creation, there will always be a place for long-form videos.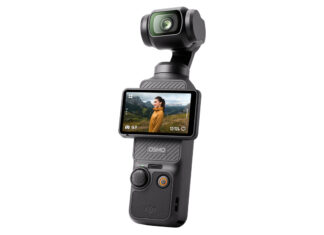 Is the DJI Osmo Pocket 3 is a significant upgrade from its predecessor? Let't take a look at this new handheld gimbal camera.
Insta360 has launched its latest action camera, the Ace Pro. The new camera uses powerful AI-enhancing technology to optimize your footage.
Writing for the Bloomberg business website, Mark Gurman has suggested that future iPhones might have Apple-designed sensors.
GoPro has released its latest installment in the HERO line, the GoPro HERO12 Black, with a few new features and enhancements.
LumaTouch has just released a new version of its popular LumaTouch LumaFusion video editing app for iOS devices, LumaFusion 4.1.1.
Adobe has announced a new AI-powered technology to clean up audio with noisy backgrounds. Project Sound Lift was unveiled at Adobe "Sneaks."
Canva has made it easy to select the right music to match your design by updating its asset library with over 500,000 popular songs.
There are claims that SanDisk external SSDs are failing due to a hardware issue. However, SanDisk denies this.
SIGMA has announced the launch of a new large aperture zoom lens designed exclusively for full-frame mirrorless cameras.
It's shoot day, and you're just about done packing all your gear. Your hard cases are full and set for the trip to the shooting location. But here's the thing: Fully packed hard cases aren't exactly easy to carry around, especially while shooting. Sure, you could bring some empty bags, but that's extra hassle for you.
Cooke Optics revealed its new Cooke Optics SP3 range of prime lenses. They have been designed for full-frame mirrorless cameras.
Sony announced firmware updates for a couple of its older cameras. Users of the Alpha 1 and Alpha 7S III will be pleased to see these updates.
RØDE is facing a legal battle in the U.S. after Zaxcom filed a legal claim for infringements of its patents.
With 2023 coming to an end, it's time for us to review this year's best products. Here are the best of the best video gear of 2023.
Sony has announced its latest full-frame Alpha mirrorless camera, the Sony Alpha 9 III (a9 III), and it has a global shutter.