Nowadays, more and more people are reaching for their smartphones to shoot video. In recent years, smartphones have advanced drastically in regards to their shooting abilities. However, which smartphones boast the best shooting capabilities? After much consideration, we have picked out what we believe to be the best options.
At the end of this article, we will go over some of the special considerations to think about when choosing a smartphone for shooting video. But first, here are our picks:
---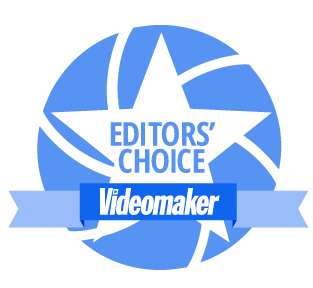 The Editors' Choice award recognizes exceptional video production equipment, software and services. These products must help videographers be more effective storytellers while being affordable, easy to use and dependable. The products must also deliver a superior user experience.
---
Best video smartphone camera Sony Xperia 1 III
Taking over this category for its predecessor, the Xperia 1 II, the Xperia 1 III continues Sony's dominance in the world of smartphone video recording. It is capable of 4K HDR recording at 24, 25, 30, 60 and 120 fps slow motion. The company says the Xperia 1 III features eight different color settings, including a VENICE CS setting that is meant to feature "smooth color gradation" as well as a lower contrast curve. It also has four different lenses that provide a wide array of shooting options up to 105mm, as well as audio separation technology to help record as clear, detailed audio as you possibly can for your content.
Additionally, the Xperia 1 III features a collection of UI improvements that Sony says is designed "specifically with movie makers in mind." This includes the ability to check on both your remaining recording time and memory in order to better manage your workflow, as well as improved access to recording settings and parameter details like resolution, FPS, Look, lens, stabilizer, WB, ISO, Shutter angle/speed, focus and audio level. Plus, you can now keep an eye on audio levels with a level meter that features a Max level indicator. In short, the Xperia 1 III has plenty of features geared towards helping creators capture compelling video with a high-powered product that fits in your pocket.
Best point and shoot smartphone camera Google Pixel 6
The Pixel 6 features two dual rear cameras capable of shooting great images right out of the box. Its rear cameras include a 50MP wide-angle camera (f/1.85) and an ultrawide camera (f/2.2). These two cameras together allow the Pixel 6 to take fantastic photos without much effort from the user. Also, with its 1/1.31-inch Samsung ISOCELL GN1 50-megapixel sensor, the Pixel 6 captures more light and details than previous Pixel models.
The Pixel 6 can shoot 4K video and 1080p video at up to 60 fps. Its front camera can shoot 1080p video at 30fps. The Pixel 6 also offers support for HDR recording. Additionally, the Pixel 6 adds a new Motion Mode that applies background blur to action shots. The Pixel 6 shines in its simplicity and is a stellar option for under $700.
Best hybrid smartphone camera iPhone 13 Pro Max
The iPhone 13 Pro Max is a feature-packed smartphone that works incredibly well as a video camera and photo camera. It comes with a 12-megapixel camera system and houses three lenses: a Telephoto (f/2.8 aperture), a Wide (f/1.5 aperture) and an Ultra Wide (ƒ/1.8 aperture and 120° field of view) lens. All three of these cameras have a Night mode, so the iPhone 13 Pro takes excellent images even in low light. Additionally, the Telephone and Wide lenses feature dual optical stabilization. The Wide lens also features sensor-shift optical image stabilization for video.
As for its video specs, the iPhone 13 Pro Max shoots up to 4K video at 60 frames per second (fps) with HDR support. It also supports slow-mo recording for 1080p video at 120 fps or 240 fps and can take 8-megapixel photos when recording video. Lastly, the iPhone 13 Pro comes with autofocus, Deep Fusion, a 15x digital zoom, a 6.7-inch Super Retina XDR OLED, HDR display with ProMotion and support for ProRes RAW recording.
Best budget smartphone camera
iPhone SE
Sometimes, the best smartphone for you is not always the most expensive. The iPhone SE offers some great features for an affordable price. Originally, the 2016 iPhone SE was a budget 4-inch iPhone. However, it was discontinued. Apple later brought the iPhone SE back in April 2020 with a new 4.7-inch model and now has an updated version for 2022. The phone is still a great budget option, costing under $500. There is a single-lens 12-megapixel rear camera with an f/1.8 aperture. The iPhone SE can record 4K video at up to 60 frames per second with optical image stabilization.
Design-wise, the iPhone SE is practically identical to the iPhone 8. The top bezel features the 7-megapixel front-facing camera and microphone. Also, the iPhone SE sports the A15 Bionic chip. While it is not the most feature-heavy smartphone out there, it is an excellent option for those wanting to save money and still capture images with excellent quality.
Special considerations for smartphone cameras
If you're like a lot of people, your smartphone is the camera you reach for the most. Even if you don't plan to shoot with your phone in a professional capacity, functionality and image quality matter. Everyone knows the disappointment of snapping what should be a gorgeous pic of the sunset on your phone, only to be left with an overexposed image that in no way reflects the real-life experience.
Let's go over a few key points to consider when evaluating a smartphone camera. The right features ensure great photos and video from your phone, whether you're making a feature-length film or just making memories.
Pixel-count vs. sensor size in smartphones
Because of their design requirements, smartphones have smaller sensors than most dedicated cameras. Typically, this also means lower pixel counts, at least until very recently.
Pixel count is complicated, however. More is usually better, but not always. Sensors with higher pixel counts, and therefore smaller individual pixels, capture more detail when given enough light. On the other hand, fewer but larger pixels generally results in better sensitivity and larger dynamic range.
Smartphone camera sensors need to strike a balance between detail and sensitivity. While 12MP sensors are more common, the best smartphone cameras today offer up to an astounding 108MP, as we see in Samsung's Galaxy S20 Ultra.
With that camera, you have the option to switch from 108MP to 12MP. This takes the pixel size from 0.8μm to 2.4μm. You can, therefore, adjust the resolution to favor either detail or better low-light and mixed-light performance. You can also select the 12MP option to save on storage space.
To do this, the S20 Ultra uses an increasingly popular technology called pixel binning. There are other phones that use pixel binning to boost low-light performance, but the S20 Ultra is unusual in that it gives the user control over this setting.
The bottom line is that high pixel-counts make for impressive specs on paper, but sensor size will most likely have a larger impact on the final image.
Why so many cameras?
Google once insisted that its Pixel phones had no need for a second or third lens. It was a way for them to differentiate the Pixel from its competitors. Ironic, then, that the Pixel 4 features a two camera module.
By why do modern smartphones so often include that second and even third lens in the main camera module? In essence, it's a clever way around physical design constraints. Dedicated cameras aren't expected to fit in your pocket. They have larger bodies that can hold larger sensors, and no one complains about protruding lenses.
Smartphones, on the other hand, must fit in your pocket. Plus, protruding lenses — aka camera bumps — are often seen as unaesthetic liabilities. That means manufacturers have to find other ways to meet consumer demand for more powerful and versatile smartphone cameras, specifically when it comes to zoom capability.
Rather than attempt to cram a longer optical zoom into a single camera setup, the best smartphone cameras now include up to four separate lens and sensor pairings arranged in multi-camera modules. This allows for a broader range of focal lengths as well as other optimizations and special features.
Focal length and zoom range
With multi-camera modules, smartphones today have a greater optical zoom range than ever before. However, just like with dedicated cameras, smartphones often tout both an optical range and an extended digital zoom range. Depending on the phone, that may be good enough. However, digital zoom will always result in loss of resolution and image quality; it's simply cropping in further to isolate your desired subject. Keep this in mind whenever you're comparing zoom ranges on any camera.
On the other end of the scale, today's smartphones commonly feature an ultra-wide lens. Depending on the type of scene you anticipate shooting most, you may want to look for either a wider ultra-wide lens or a longer telephoto option.
Video resolution and frame rate
Like today's camcorders and DSLRs, the best smartphones out now can capture 4K video at 30 frames per second. Ultra high-end phones go even higher with 8K recording.
Along with the increase in resolution, phones now offer higher frame rates like 60, 120, 240 and even up to 960 fps in lower resolutions for super slow-mo video. Look for high frame rate options if you want to add cinematic slow motion to your projects.
Phones compensate with more advanced software
Though manufacturers continue to improve smartphone camera hardware, smartphones can also compensate for physical limitations with better software. This is where smartphones excel. They're already equipped with more computing power than a dedicated camera, and that allows smartphones to pull off some neat tricks like HDR shooting, improved low-light performance, motion photos and portrait mode.
Therefore, it's important to consider more than just the sensor and lens capturing the image when judging a smartphone's camera. The central processing unit and the graphics processing unit, as well as the image processing algorithms at work, will all impact the final look of your photos and videos.
As you shop, decide what features are most important to you. If you like taking selfies with your friends on fun nights out, look for a phone that offers a night mode, portrait shooting and a solid selfie camera with a wider focal length. If you're a foodie with an Instagram following, look for phones with an awesome food mode. Want to use your phone as a B-cam (or A-cam!) in your next production? Look for cinematic shooting modes that give you lots of manual controls.
The best smartphones have smart features
Indeed, it's becoming more and more common to see artificial intelligence at work behind the scenes. The Huawei P40 Pro even goes so far as to include separate neural-network processing units to support the camera's AI functions.
Other manufacturers have not gone this far yet, but automatic scene selection and image correction are becoming more common. These features rely on AI to give the user a seamless shooting experience.
Video vs photography
When choosing a smartphone, think about how and when you are most likely to use it. Note that photo features are often more heavily marketed than video capabilities, so if shooting video is a priority, make sure those fantastic tools aren't photo-only. If focus tracking is essential to you, for instance, make sure it's available in both photo and video modes.
Apps and compatibility
Phone manufacturers continue to improve their native camera apps with additional shooting modes and editing tools. However, many mobile videographers have a favorite camera app they swear by. If you're considering switching from Apple to Android or vice-versa, make sure the apps you need are available on your new platform.
Likewise, if you plan to edit your footage on your phone, you'll need to make sure your editing tools are available as well. And if your favorite editing app includes a feature you can't live without, make sure that feature is available on both platforms. The same app can sometimes offer different features depending on the version.
Bottom line
When shopping for a new smartphone, there is much to consider — carrier availability, operating system preference, cost — but for videographers, filmmakers and photographers, a phone's camera is at the top of the list of priorities. With the right features, smartphones can undoubtedly assist in professional productions.