In this article, we'll highlight our picks for the best video editing laptops on the market today, then go over the main points a potential buyer will want to consider in choosing the right mobile workstation.
The Best Laptops
---
Best Budget Laptop
HP Pavilion 15z Touch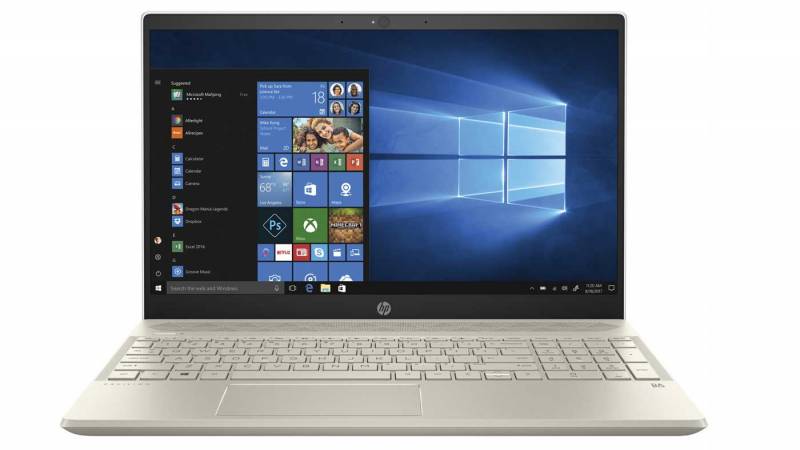 The street price for the HP Pavilion 15z Touch is only $520 and you get an AMD Ryzen 3 CPU, 8GB RAM, AMD Vega Graphics, a full HD touch display and a 256GB SSD. Other brands have comparable prices on better-specced entry-level laptops, but this is the lowest configurable laptop we've found that meets basic video editing requirements. If your budget is tight and you have a less demanding workflow, this laptop is a solid choice.
$520
---
Best Portable Laptop
Acer ConceptD 7
Powered by NVIDIA's Quadro RTX 5000 GPUs, the Acer ConceptD 7 is unmatched by any other portable laptop on the market. Despite being only 17.9 mm thick and weighing 2.1 kilograms, this laptop offers impressive performance levels that will satisfy the needs of graphic designers, filmmakers and creators. It's so powerful that this system can handle real-time 8K RED video editing and rendering.
The ConceptD 7 also features a 15.6-inch UHD 4K IPS PANTONE Validated display. It offers a color gamut of 100 percent of the Adobe RGB color space and a color accuracy of Delta E <2. With Thunderbolt 3 and MiniDP ports to connect up to three external displays, this is one powerful laptop for creators.
If you need a powerful laptop that can edit and render 8K video files in real-time, the Acer ConceptD 7 will deliver.
$2,299
---
Sponsored
MSI PS63 Modern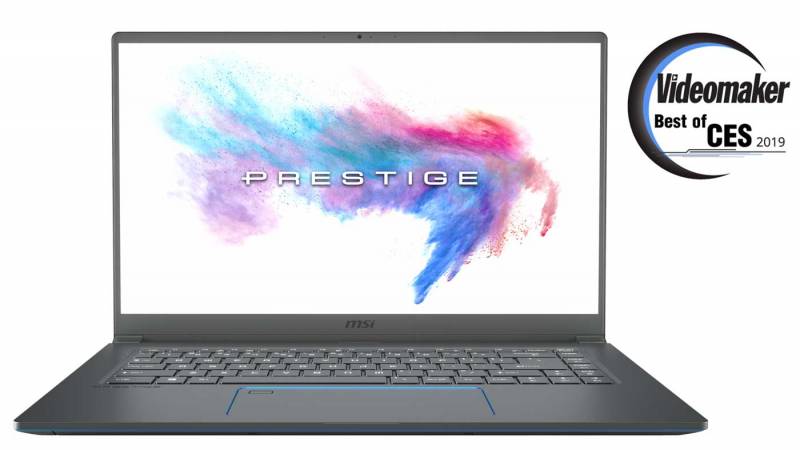 The PS63 Modern is the result of meticulous design and performance, all in an elegant and slim laptop. Crafted in an ultra-light aluminum chassis with a luxurious blue trim, the PS63 Modern is made portable and stylish wherever you may go. Indulge in the stunning visual experience of the thin bezel display all day, with a battery life of up to 16 hours. Utilizing the latest GeForce® graphics cards and Intel® Core processors, you'll have all the tools you'll need to create and get your work done anywhere. Click here to learn more.
---
Best Performance Laptop
HP ZBook 17 G5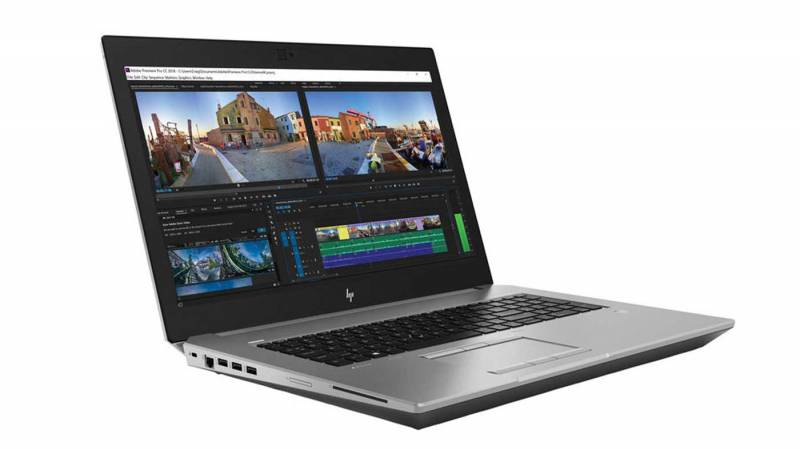 For $6,900, you can get an HP ZBook 17 G5 outfitted with a 6-core 2.9GHz Intel Xeon E-2186M processor with 64GB of DDR4 2666 error-correcting RAM and Nvidia Quadro P5200 graphics with 16GB of VRAM. This model also features a 17.3-inch 4K UHD DreamColor display and includes both an Intel Optane 16 GB SSD and a 2TB 5400 rpm Hybrid 8 GB NAND.
Although this system is limited to 64GB of RAM while other brands offer systems with up to 128GB, the 4K UHD DreamColor display is more useful to a video producer than a larger amount of RAM. This powerful laptop is the top-of-the-line option for extremely demanding video editing workflows.
$6,900
---
How do you choose?
Some features will be important for any workstation: processing power, graphics processing, memory, and storage. But choosing a portable computer differs from picking a desktop model in a number of ways. Mobile workstations are generally more limited in potential hardware upgrades than their desktop counterparts, so you'll want to make sure your mobile build will meet your needs right out of the box.
Operating system
The first choice you'll need to make is what operating system you want to use. Windows and MacOS are both great choices, however, Apple offers the option of using Final Cut Pro (FCP), which might be important if you are currently using a Mac with FCP to edit your videos.
Screen size
Screen size and screen resolution are also important factors in your purchase decision. A 15-inch workstation is an ideal size because it is large enough to see everything you need to but compact enough to fit in a backpack. However, a 13-inch model is an option if you need something smaller and slightly more cost-effective. A 17-inch screen will be quite large — good for workspace real estate but bad for travel. Resolution-wise if you are shooting in 4K, editing on a 4K display is ideal.
Battery life
As for battery life; the more the better. The editor-on-the-go will want enough power to keep working through a long flight or those hours tucked away in a remote location. Video editing suites use a lot of processing power and as such use a lot of battery power when not plugged in.
The editor-on-the-go will want enough power to keep working through a long flight or those hours tucked away in a remote location.
Connectivity
Mobile workstations are also frequently used with a wide range of peripheral devices, from external hard drives to secondary monitors, so input/output ports are important to think about as well. Another key point to assess is portability; if you're lugging the computer around, weight shouldn't be overlooked. Weight-wise something that weighs around six pounds or less is a good choice for portability. These are all factors to consider in determining the right mobile workstation for you.
Look for a machine with a quality CPU, enough RAM, a solid GPU and enough storage when shopping for your next laptop. Your machine needs to work around your workflow and should meet your specific needs. Research your options and pick what works best for you.
Contributors to this article include Odin Lindblom, Erik Fritts, Chris Settineri and the Videomaker Editorial Staff.
Disagree with our picks? Think we missed something great? Tell us about it in the forums.