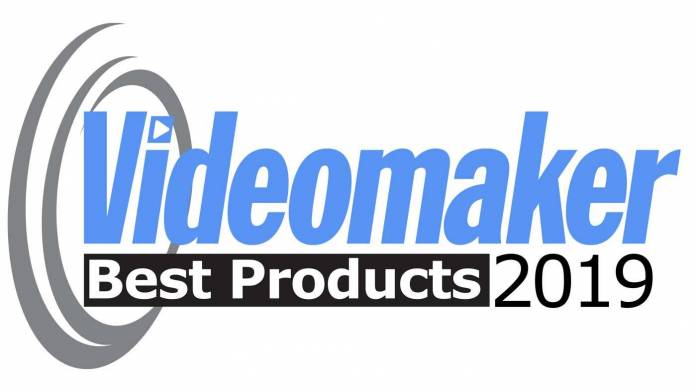 2019 has seen fantastic new equipment for video production, but with a world of options at your disposal, which is the best? We carefully evaluated each new product, emphasizing its innovation, value compared to its direct competition, and its overall performance. Then, we compiled a list of the best video production gear released in the past year. Without further ado, here are Videomaker's Best Products of 2019.
Best camcorder
Canon XA40
The Canon XA40 can shoot video at up to UHD 4K 30p and Full HD 1080p at up to 60 fps. With dual SD card slots, the XA40 can also output via a mini-HDMI port. Furthermore, the camera supports output up to 1920 x 1080p 10-bit 4:2:2 video at 59.94 fps via its mini-HDMI output.
The camera features both optical and electronic image stabilization and offers several different options to focus the image, including Hybrid, Normal, Face Only, Manual Focus, Instant, and Canon's Medium autofocus. For audio, it supports up to four channels of LPCM audio with manual/automatic recording levels. The cameras feature two XLR inputs with phantom power and a 3.5mm stereo mini input. There is also a built-in stereo microphone along with a headphone jack as well.
Best DSLR/mirrorless camera
Nikon Z6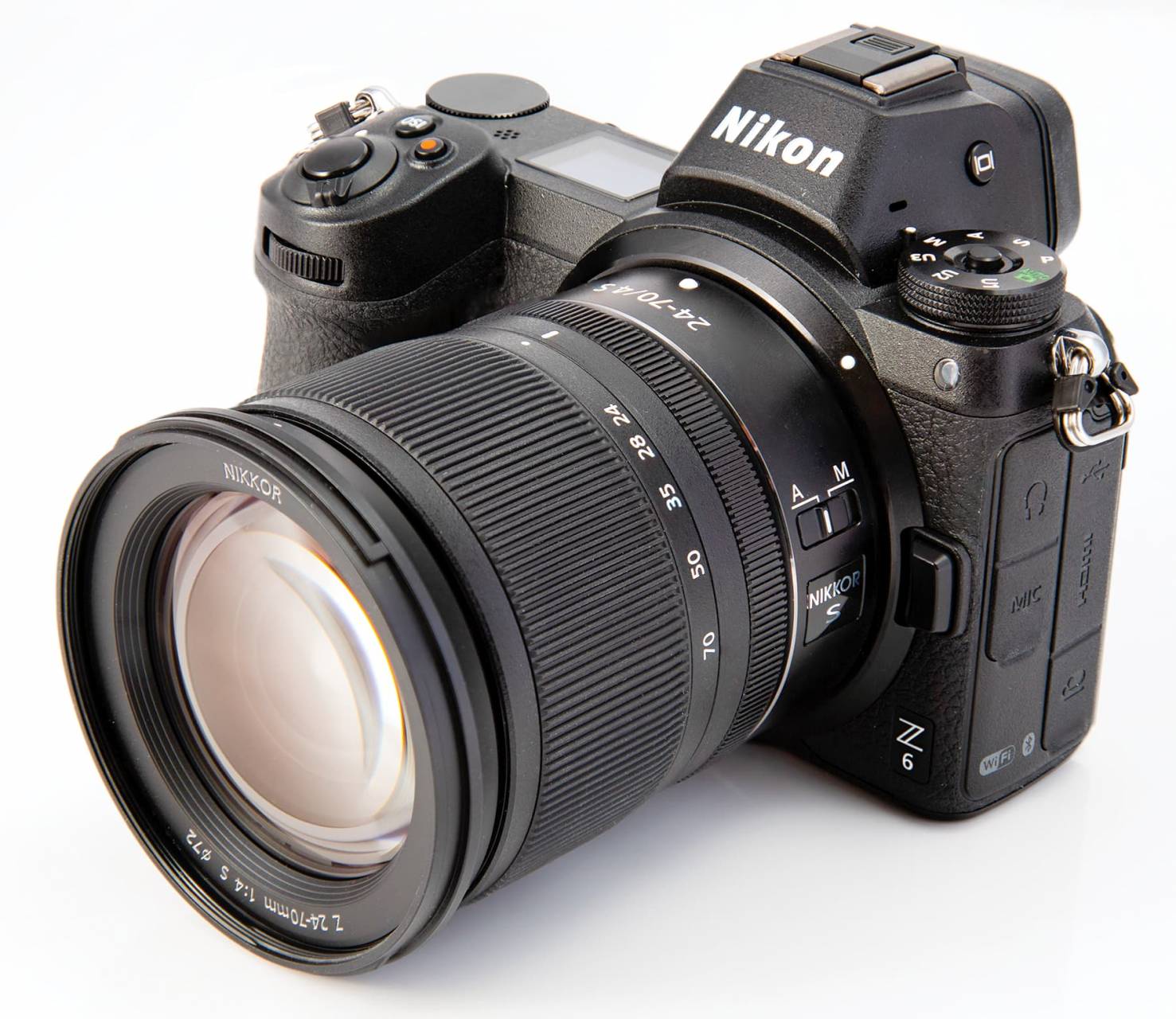 After thorough testing, we've determined that the Nikon Z6 is the best full-frame mirrorless camera for video shooters. The Nikon Z6 has a 24.5-megapixel full-frame CMOS sensor that shoots up to UHD 4K at 30 frames per-second with full pixel read-out. It can also shoot slow-motion up to 120 frames per second without quality loss. Additionally, it offers Nikon's first log gamma picture profile (N-Log) and outputs 10-bit 4:2:2 UHD 4K video via HDMI. The camera records internally to a single XQD card slot.
The Nikon Z6 has both a 273 point phase-detect autofocus system and in-body image stabilization. Along with a 3.2-inch tilting touch-enabled rear display, it's also equipped with a 3.6m-Dot electronic viewfinder. So, if you're looking for an affordable full-frame mirrorless camera for video shooting — along with affordable lenses and a rich feature set — you should look at the Nikon Z6. We were super impressed.
STRENGTHS:
10-bit external capture
Great image quality
Vibration reduction
WEAKNESSES:
Single media card slot
The screen isn't fully articulating
Best hybrid camera
Sony a7R IV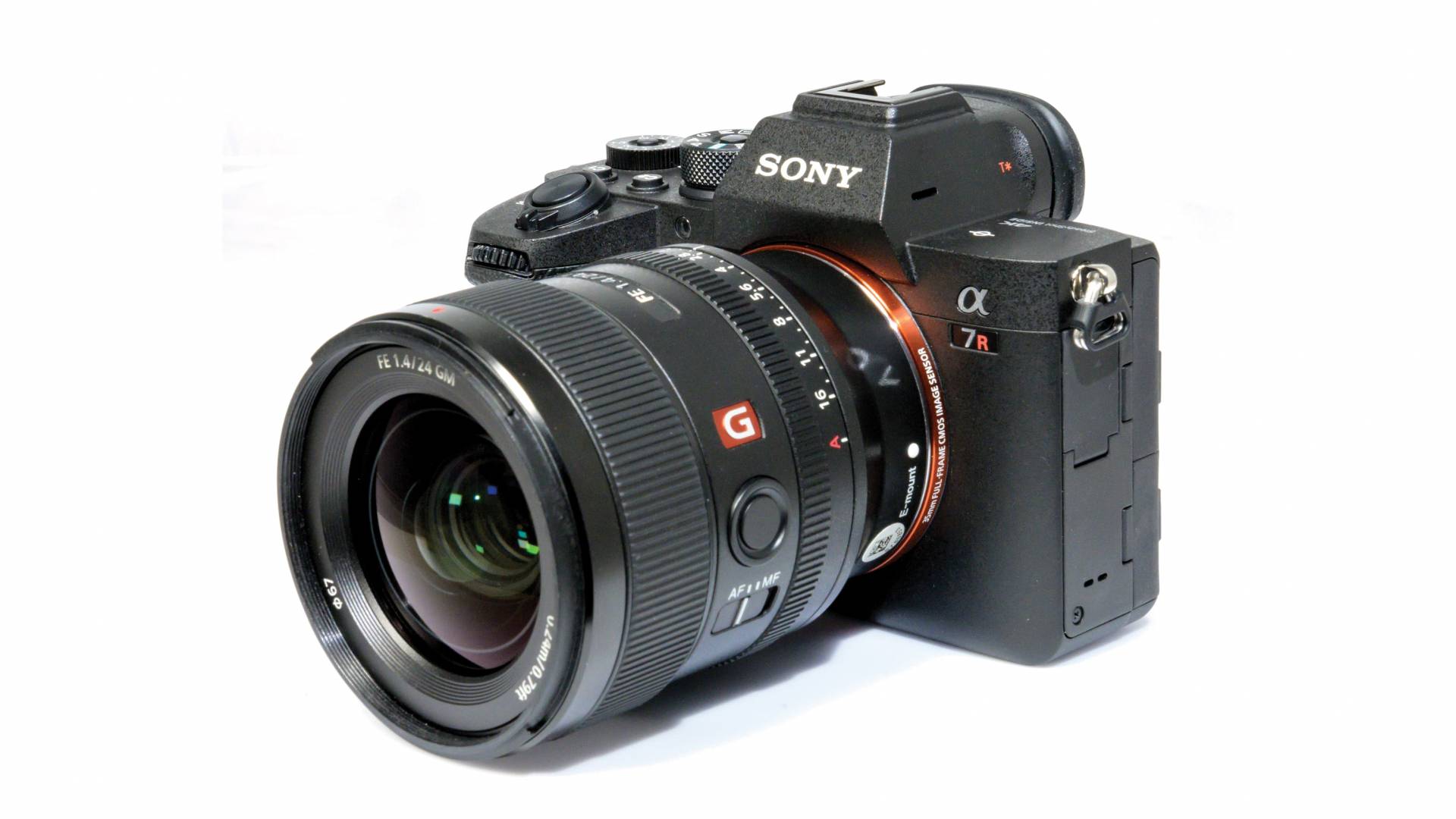 The Sony a7R IV combines a 61 Megapixel resolution image sensor with 6K oversampled video for capturing UHD 4K. Plus, the camera can shoot in XAVC S HD, XAVC 4K and AVCHD. The top video resolution is 4K 30fps with a bitrate up to 100 Mbps. Also, the highest frame rate is 120fps (available in 100Mbps). The a7R IV has 5.5 stops of image stabilization via Steady Shot, regardless of what lens you put on the camera. The AF system in the a7R IV uses both contrast and phase-detect autofocus.
Fortunately, we didn't experience any overheating with the camera, and it has a good battery life from the new Z battery. With the video looking great, and with no record limit time and dual card slots, the Sony a7R IV is ready for just about anything.
STRENGTHS:
61 Megapixel sensor
Real-time Eye AF
240 MP Pixel Shift multi shooting
WEAKNESSES:
Poor menu system
No 4k 60p
No 10-Bit video
Best cinema camera
Blackmagic Pocket Cinema Camera 6K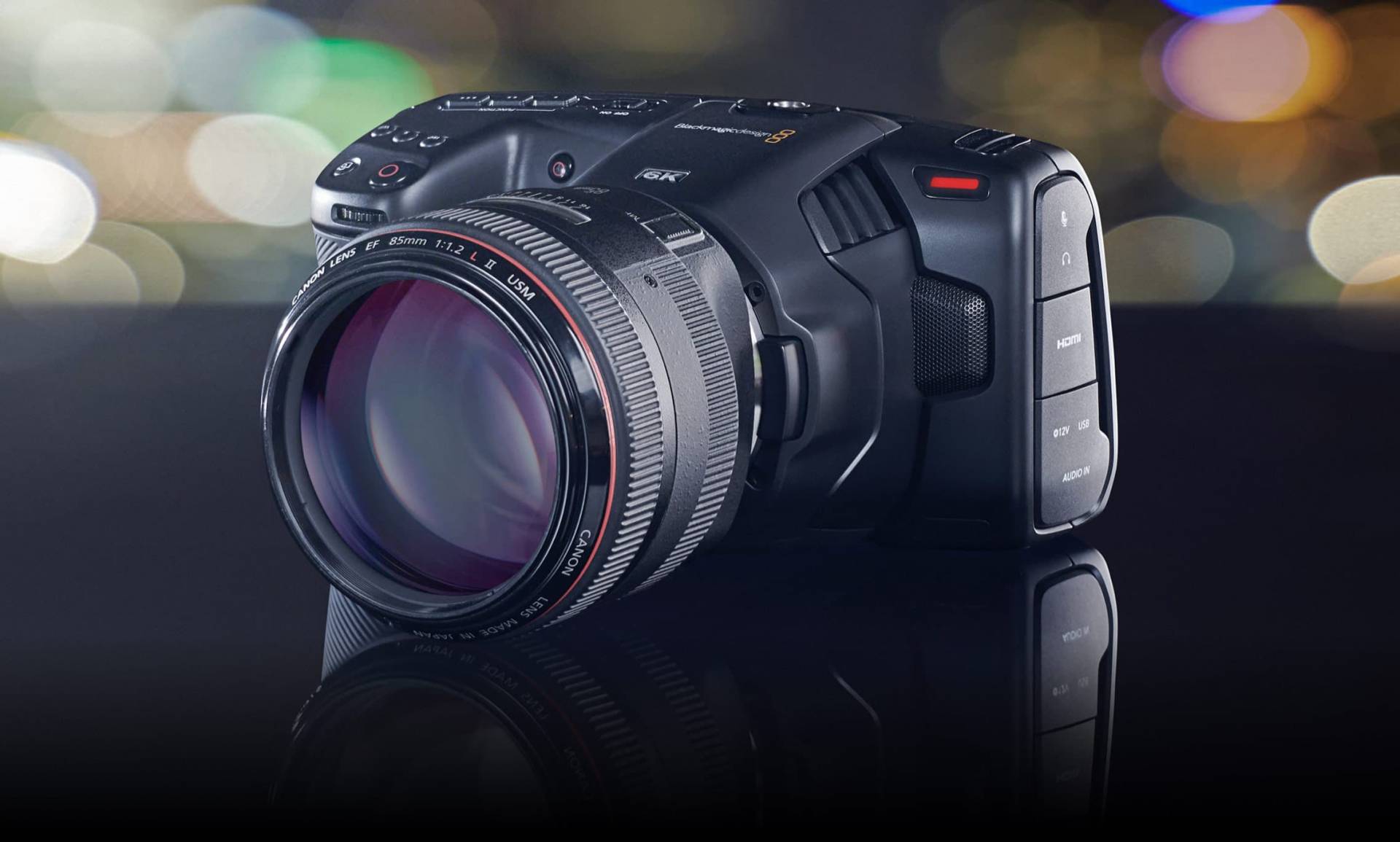 The headline feature for Blackmagic Pocket Cinema Camera 6K is its internal capture of 6K 12-bit RAW video to one of three capture media options: SD, CFast2.0, or external SSD via the USB-C port. In fact, the camera also comes with a top frame rate of 120 frames per second in 2.8K and options for Blackmagic RAW and ProRes capture. The camera can also output 10-bit 4:2:2 to an external recorder. Plus, it has a headphone jack and two audio inputs (though neither are full-sized XLR). Last but not least, the camera uses the EF lens mount. This camera has a large and touch-sensitive screen. Although the screen cannot move, the all-touch menu is super intuitive. The Blackmagic Pocket Cinema Camera 6K has superb image quality, and overall there's a ton of value in this camera.
STRENGTHS:
Affordable Price
6K RAW internal capture
EF lens mount
Intuitive menu
WEAKNESSES:
Poor battery life
4K is only ProRes
6K is Only Blackmagic RAW
Low-quality build materials
Best specialty camera
DJI OSMO Pocket
The DJI Osmo Pocket's camera has a 1/2.3-inch sensor that's capable of shooting 4K video at up to 60 fps. As for shooting stills, the camera shoots 12-megapixel pictures. In short, the camera is attached to a three-axis gimbal and can last up to two hours of 4K shooting. However, you will have to shoot at a frame rate of 30 fps. On its back, there's a one-inch touchscreen that controls the camera and monitors the live feed. Additionally, the stabilizer has smartphone support with a new app called DJI Mimo. Plus, there are dual microphones for recording audio.
Best lens
NIKKOR Z 24-70mm f/2.8 S
This lens features Nikon's Multi-Focus System for "fast and accurate" autofocusing. This system even works if you get up close to your subject. Plus, the 24-70mm f/2.8 S is the first NIKKOR Z lens to feature a dedicated manual focus ring, independent from the customizable control ring. The lens also features a Function button and an Organic EL Lens Information Panel. For video, it has reduced focusing breathing, a quiet stepping motor, customizable control ring, and the ability to use the in-camera 5-axis VR + eVR of the Nikon Z 6 and Z 7.
Best stabilizer
DJI Ronin-SC
The Ronin-SC is a single-handed 3-axis gimbal designed for popular mirrorless cameras, and it only weighs 2.4 pounds. Plus, its battery can last up to 11 hours on a single charge. It has a joystick and a few buttons that allow the user to change how the gimbal moves. New to the Ronin-SC is the Force Mobile feature that allows users to stand up to 82 feet away and move their smartphone around to control where the camera and gimbal are pointing.
Best light
Litepanels Gemini 1×1
The Litepanels Gemini 1×1 Soft LED panel provides a soft source of color-accurate illumination with full spectrum Daylight and Tungsten lighting. Additionally, it allows for quick and easy adjustment by offering full-featured lighting modes for effects. This light offers full color adjustment with hue and saturation control. The intensity is adjusted anywhere from 0% – 100% at all times. With manual and remote control via standard DMX 512 protocol or wirelessly with the option of wireless DMX or Bluetooth, the Gemini Litepanels can adapt to any lighting situation.
Best workstation
Acer ConceptD 7
Powered by NVIDIA's Quadro RTX 5000 GPUs, the Acer ConceptD 7 is unmatched by any other portable laptop on the market. This system has enough power to handle real-time 8K RED video editing and rendering comfortably. It includes features like the latest real-time ray-tracing and Turing RT Cores and a 15.6-inch UHD 4K IPS PANTONE Validated display.
Best storage
LaCie 2big RAID T3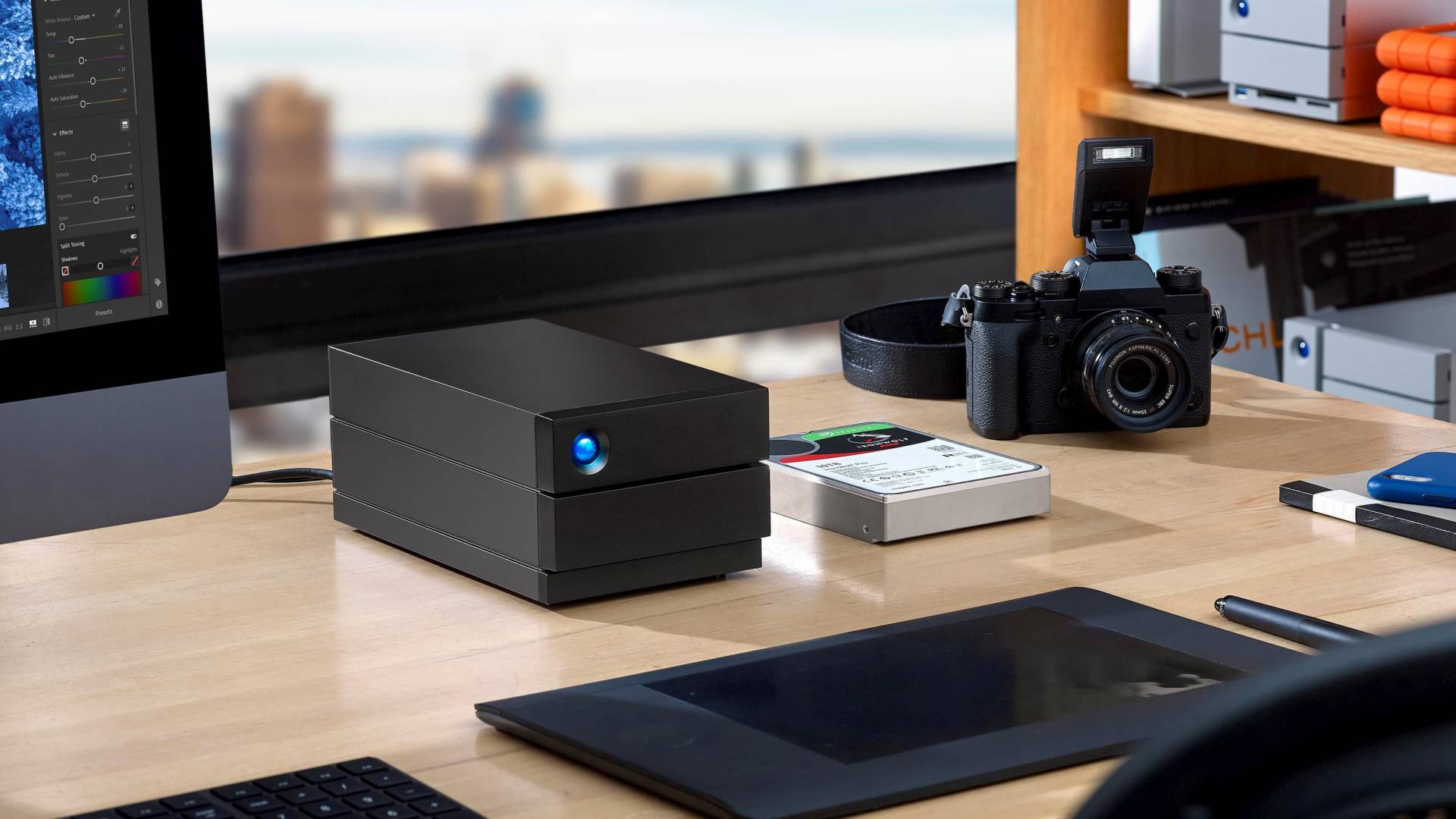 The LaCie 2big RAID offers transfer speeds of up to 440 MB/s and capacities up to 16TB. The enclosure provides USB-C connectivity for compatibility with Thunderbolt 3, USB 3.1 Gen 2 and legacy USB 3.0. The design is also said to reduce noise and vibration.
Best microphone
Sennheiser XSW-D Portable Lavalier Set
The new wireless series from Sennheiser is an entry-level mic set for DSLR and mirrorless cameras. In addition to a transmitter and receiver, the Lavalier Set consists of a ME2-II lavalier as well as an additional transmitter for another handheld dynamic mic. A receiver can be paired with multiple transmitters simultaneously, allowing you to switch between the transmitters. Operating at 02.4 GHz open spectrum, you shouldn't have any issues when using the mics worldwide. Distance-wise, the system has a transmission range of up to 250 feet.
Best field monitor
Atomos Shinobi
The Shinobi sports a 5.2-inch 1000 nit anti-reflection uni-touch IPS panel is great. While it doesn't support HDMI out, it can receive a 4K signal and display it in full HD through the HDMI input. Additionally, the monitor shares the Atomos Ninja V's HDR 1920 x 1080 display and color processing. The 5-inch Atomos Shinobi aims to be an excellent tool for vloggers and producers who are working on a budget and don't need recording functionality.
Best audio recorder
Zoom F6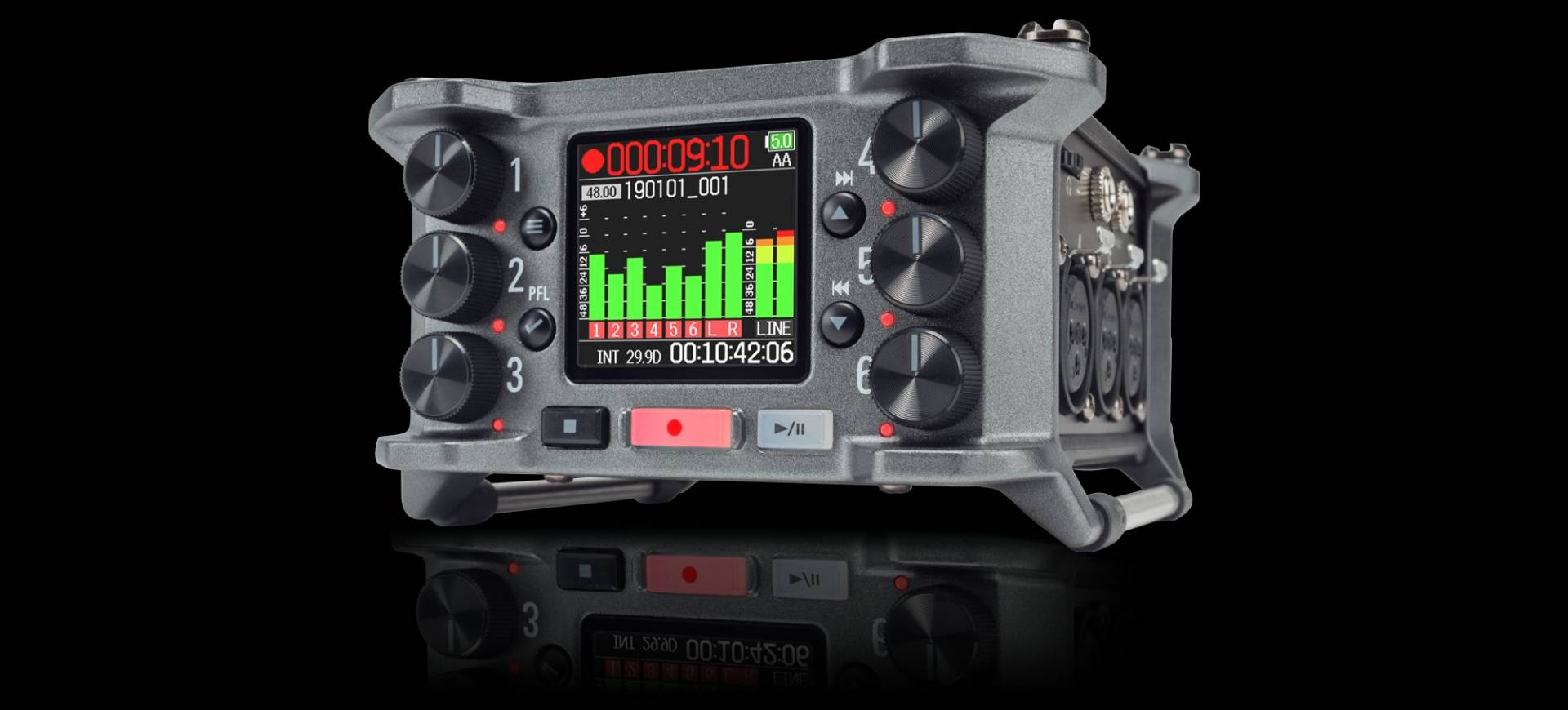 The Zoom F6 is a professional field recorder that features both 32-bit float recording and dual AD converters. It has six inputs, Zoom's solid time code, multiple power options and wireless control. It also has a super-low noise floor (-127 dBu EIN), high gain (up to 75 dB), and selectable mic/line levels for each input. Plus, you can even control the F6 using iPhone or iPad app via Bluetooth, allowing you to monitor signals, adjust levels, trigger transport controls, and enter metadata.
Best desktop monitor
BenQ PD2700U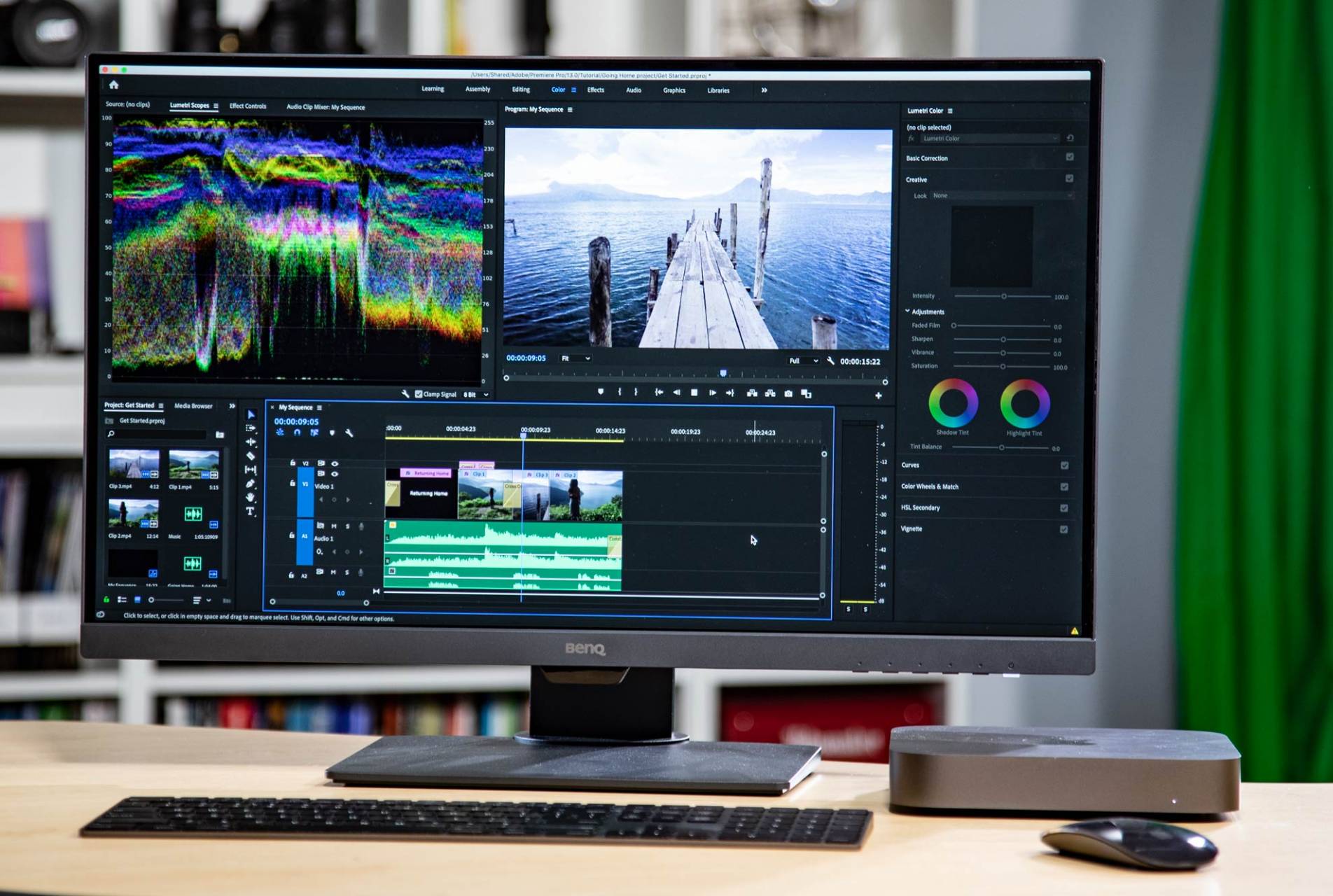 If you're looking for a solid 4K screen, you should check out the BenQ PD2700U DesignVue Designer 27-inch monitor. It offers 100% sRGB and Rec. 709 color gamuts over its 350 nit bright UHD 4K IPS panel. It has a native resolution of UHD 4K (3840 x 2160) at 60 Hz and supports up to 1.07 billion colors, also known as 10-bit color. The matte finish is excellent, and being able to rotate the screen could be handy for some applications.
STRENGTHS:
10-bit color support
Matte finish
WEAKNESSES:
Low refresh rate
Limited HDMI connectivity
Best beginner editing software
Apple iMovie
Simple and easy to use, Apple iMovie is free and ubiquitous. The software even allows users to go between mobile and desktop versions. iMovie's simple interface makes it an ideal application for those learning how to edit video. It can handle 4K video, so even if your camera skills are better than your editing, you can still work with the footage. iMovie includes built-in transitions that you place at transition points. It also has a simple and flexible tilting program to give you more than just text on the screen.
Best enthusiast editing software
Filmora 9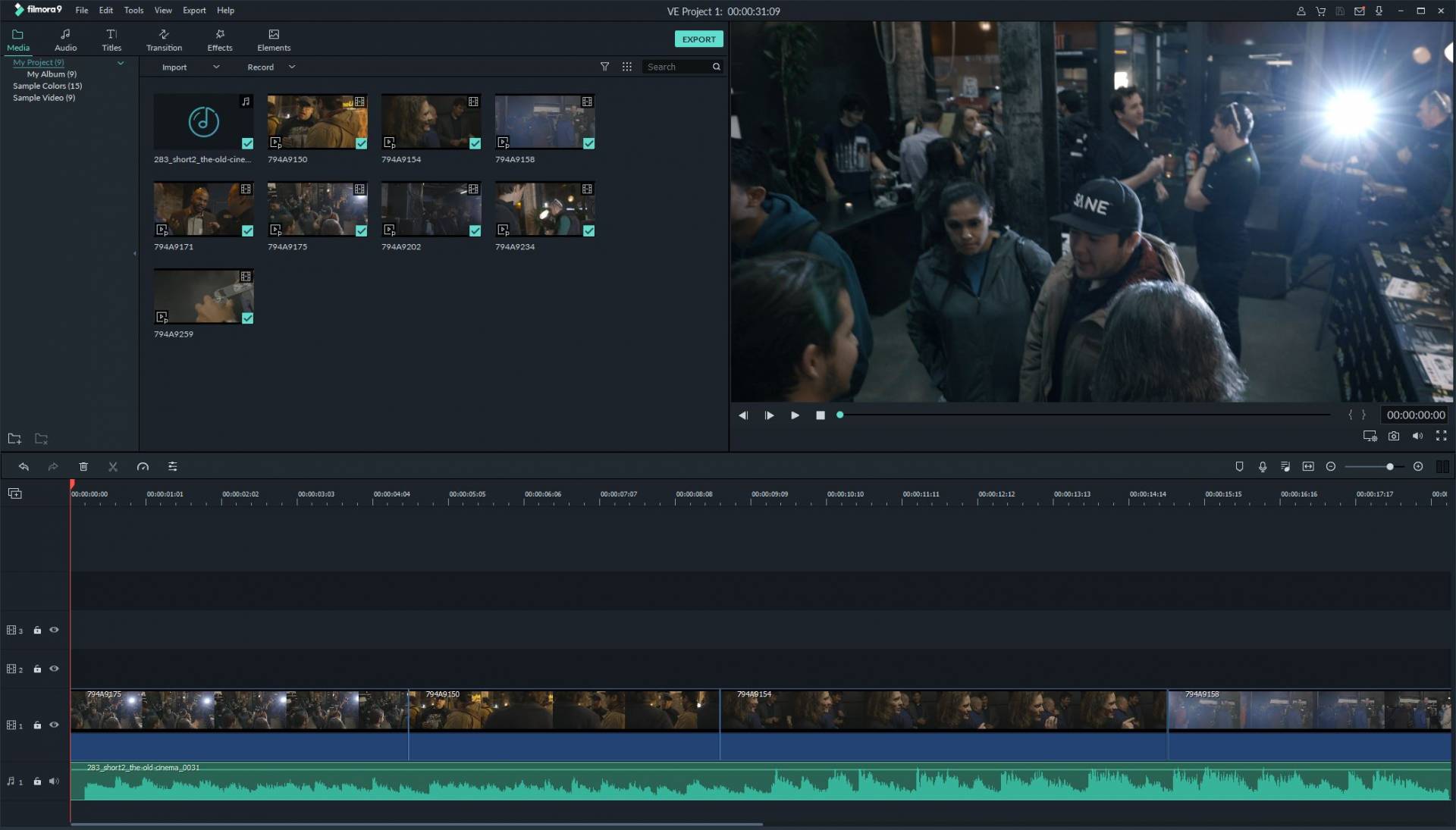 Filmora9 is the latest iteration of Wondershare's video editing software. In short, this desktop video editing app offers a simplified editing interface, while still giving users control over their media. Filmora's collection of editing tools includes all of the basics, plus speed and reverse clip controls, video and audio track separation, and picture in picture support. As for image adjustments, users can improve image quality and dial in a look with a robust collection of filters and effects, including support for 3D LUTs.
Best professional editing software
Blackmagic DaVinci Resolve 16
The new version of Resolve offers some exciting updates, the standout being a more comfortable and faster cut page for editors. The software allows you to import, edit, trim, add transitions, titles, automatically match color and mix audio. Moreover, with the DaVinci Neural Engine AI, you will have at your disposal features like speed warp motion estimation for retiming, a super scale for up-scaling footage, auto color, and color matching and facial recognition. DaVinci Resolve 16 also has new adjustment clips, which can be used to apply effects and grades to clips on the timeline below.
Best plug-in suite
Red Giant Universe
Red Giant Universe 3.1 comes with three new tools for animating motion graphics: Numbers, Array Gun and Progresso. Universe 3.1 also introduces 35 new presets into HUD Components. HUD Components is a tool for adding in animated Heads Up Display elements into shots, bringing the total over 65 ready-to-use animations to be modified to the creator's liking. These additions and more only add to the continued value of the Red Giant Universe 3.1 visual effects suite.
Best motion control system
Rhino Arc II
The Rhino Arc II is a 4-axis motorized-head robotic camera assistant compatible with both tripods and Rhino sliders. In short, it can handle up to 15 pounds, and when the head is used with a slider, the motor is capable of moving 25 pounds horizontally and 10 pounds vertically. You can control the Arc II via its smartphone app or using built-in joysticks to control its pan, tilt, focus and slide. There is even a auto-tracking feature that uses an app on your phone to keep the camera pointed at the subject during slide movements. The battery has a capacity of 60Wh, so you should be able to squeeze out about 48 hours when you are using it to capture time-lapses or about two hours of continuous shooting.
Thank you, folks!
This year we saw many great products worth the recognition of being part of our best of the year. We appreciate the dedication brands put into their products, and we eagerly look forward to new and exciting innovations from them next year. Thank you to the brands that provided us with the products to evaluate, and above all, a lively recognition to you for reading Videomaker and trusting our input. Here's to another great year!