The FX6 is ready for anything you'll encounter. With its variable ND filter, the camera can seamlessly go from indoors to outdoors. Its sensitive full-frame sensor looks great in low light situations and its ergonomic design works well. The FX6 is ready to shoot right out of the box; you just have to attach a lens, insert your media and you're ready to hit record. For those reasons and more, we choose the Sony FX6 as our pick for the best run-and-gun cinema camera.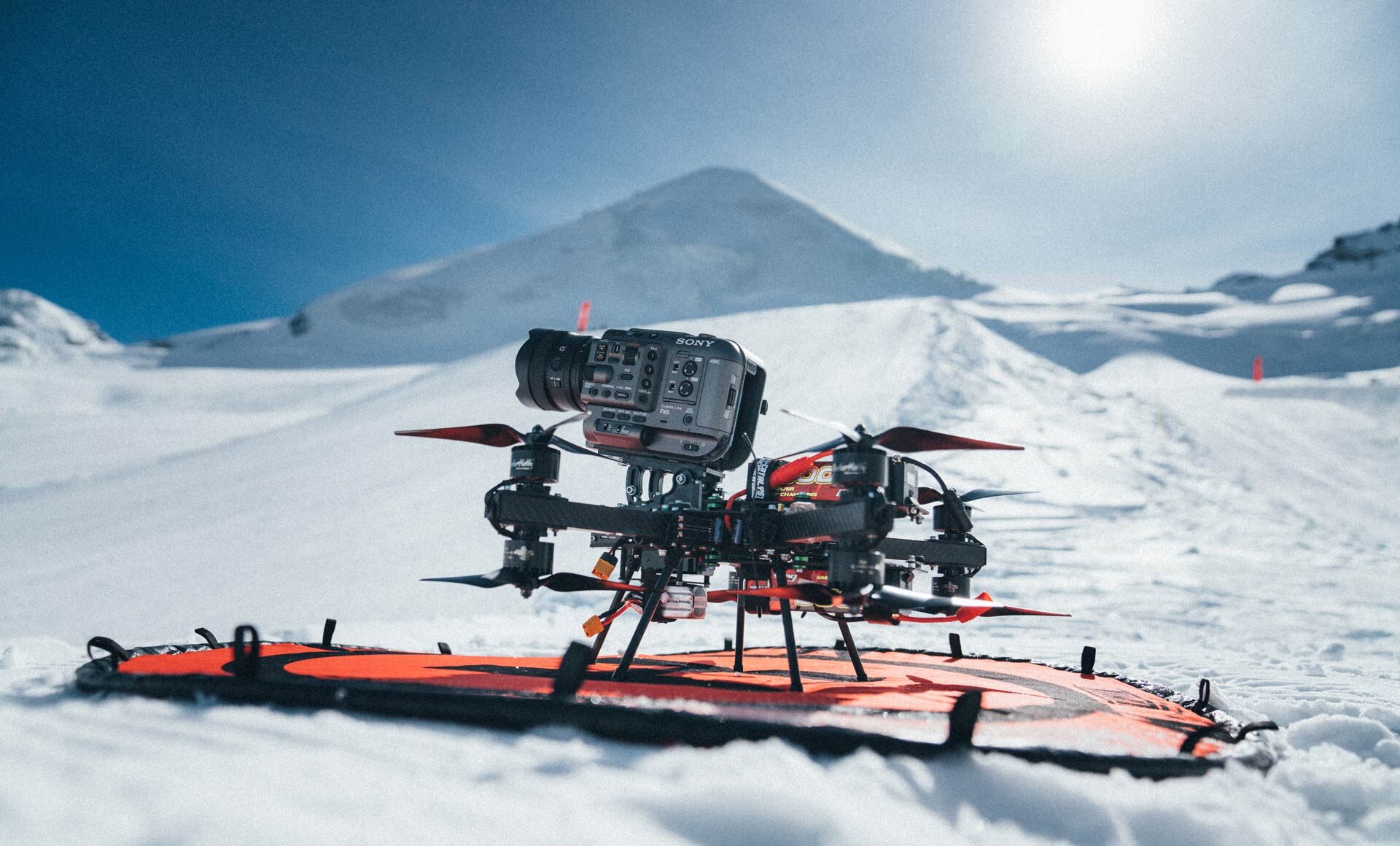 The ready to shoot FX6
The FX6 houses a 4K Full-Frame Exmor R Sensor backed by the BIONZ XR image processor. Together, they tout an impressive 15+ stops of dynamic range. This range allows the FX6 to capture internal 4K DCI/ QFHD at up to 120 frames per second (fps). Additionally, the FX6 can capture 10-bit, 4:2:2 XAVC-I internally with 16-bit RAW output. Plus, it includes NEW Cinematic Color Science with Alluring Skin Tones and Soft Highlight Roll-off called S-Cinetone. Plus it also offers S-Log3 / S-Gamut3 with Cine-EI and two HDR modes, HLG Live and HLG.l Natural.
The FX6 leverages impressive on-sensor Fast Hybrid Auto Focus with Eye AF and face detection with 627 Phase-Detection Points to maintain consistent focus thought a shoot. Also, its Smart Handle and Rotating Smart Grip keep operation comfortable and easy with their quick one-button design. The FX6 even has access to Dual SDXC/CFexpress (Type A) card slots, ensuring you can keep recording no matter how long the shoot is.
The best run-and-gun cinema camera on the market
In Videomaker's Best Cinema Cameras Buyer's Guide, the Editors at Videomaker say, "The FX6 body is highly portable, weighing under 2 lb, allowing you to hold the camera with ease through your shoots. Additionally, the body measures 6 x 4.6 inches, allowing for simple transportation … The Sony FX6 is a highly capable camera that's easy to use throughout an entire shoot."
After reviewing the FX6, Videomaker's Multimedia Editor Chris Monlux says, "Our first reaction when pulling the camera out of its box is that it's surprisingly small and light" he continues "the adjustable smart grip is fantastic. It's easy to adjust and comfortable to use. It brings all the functions to the fingertips. New to the FX6 are multiple mounting points for the monitor. It secures to the front left, rear left and the rear right."
Monlux goes on to say, "One of the best features of the FX6 is its electronic variable ND filter, which was first introduced in the FS5 and later included in the FS7 II and FS5 II. This feature is perfect for shallow depth of field shooting as it allows the shooter to choose their aperture first, then adjust the ND between 2 and 7 stops, (1/4 to 1/128,) of ND at 1/3 stop increments for the correct exposure. This allows for a rack focus of sorts with the depth of field."
Wrapping up his review, Monlux finishes by saying, "Sony has made a solid, feature-rich cinema camera in the FX6. The variable electronic ND is a great feature and its image sensor can practically see in the dark. We hope that the move to a full-frame cinema camera spreads to other brands and Sony has given them a high bar to reach for. If you like the Sony look, require a high-quality, high frame rate capture and need great low light performance, the Sony FX6 is a great choice."
The Sony FX6 – Videomaker's best run and gun cinema camera
The Sony FX6 is a highly capable camera that's easy to use throughout an entire shoot. That's why the Sony FX6 is the clear choice for Videomaker's Editors Choice award for the best run-and-gun cinema camera. It's a feature-rich camera that operates well in low light conditions with impressive image quality. You can learn more about the Sony FX6 here.