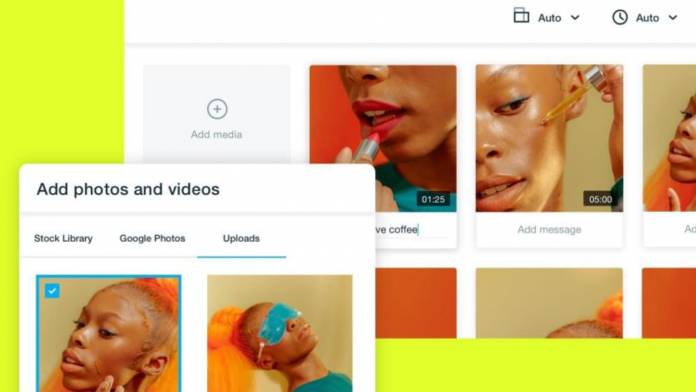 Vimeo has just launched Vimeo Create, a new suite tools for businesses to make a big splash in social media with videos to grow their outreach.
The tool is positioned to be a "fast, easy solution for every small business owner and marketer to grow their business with video," according to Vimeo. From the start, Vimeo says the tool will guide users through the entire video-making process. So even those with little to no experience working with video could use this tool.
Users have the option of selecting from a gallery of video templates, but if they would rather make their own from scratch, they can with their own footage and storyboard. Additionally, Vimeo Create is fully integrated with Vimeo's suite of workflow tools, so users can make videos tailored for each social media platform. At the same time, they can natively publish their videos and measure results on the Vimeo platform.
Key benefits of Vimeo Create
Easier video creation: The tool offers video templates that can also be customized. Additionally, users can make videos from scratch. Vimeo Create also includes AI-powered tech that Vimeo promises will "turn clips, photos, music, and text into a high-quality social video in minutes."
Stock content: Users will have access to Vimeo's stock library that includes HD video clips, photos, and commercially-licensed music tracks. There will be no extra charge to access this stock.
Branding control: There are tools that allow business with customizable colors, fonts, layouts, logos, text captions, and calls-to-action.
"One-stop shop for video marketing": according to Vimeo, businesses can tailor their videos for each social media platform by creating versions in every format and ratio (square, vertical, horizontal). Then they will have access to video marketing tools to natively publish videos across the web and measure their impact.
Pricing and availability
Vimeo Create is included in Vimeo Pro, Business and Premium memberships, which cost $20, $50, and $75 per month respectively. It is available across web, iOS and Android mobile apps. You can try it for free on Vimeo.com.