The Sony FR7 is the latest edition to the Sony Cinema Series of cameras. Making its debut as the first camera of its kind, a full-sensor, pan/tilt /zoom (PTZ) camera with interchangeable lens capability. That alone is enough to make this camera ideal for many operators, but they have so much more.
PTZ cameras are designed for remote robotic operations, such as broadcasting live events, news broadcasts and unscripted series. These cameras are ideal for operating multiple cameras from a single operator. Its compact size also makes it able to fit in more unconventional spaces.
Specs
The FR7 delivers what you would expect from a PTZ camera. It offers a pan angle range -170 degrees to +170 degrees and a tilt angle range of -30 degrees to +195 degrees. Traditional PTZ cameras have usually been limited by that particular model's Optical Zoom. Sony's previous model maxed out at a 40x zoom. With the lens interchangeability of the FR7 and E-Mount lenses, it makes this camera's versatility limited by only what lens you can get your hands on.
Advertisement
The FR7 can shoot up to 4K at 120 fps and 240 fps full HD. The camera can shoot in a variety of color profiles including Sony's S-Cinetone and S-Log3 gamma.
Features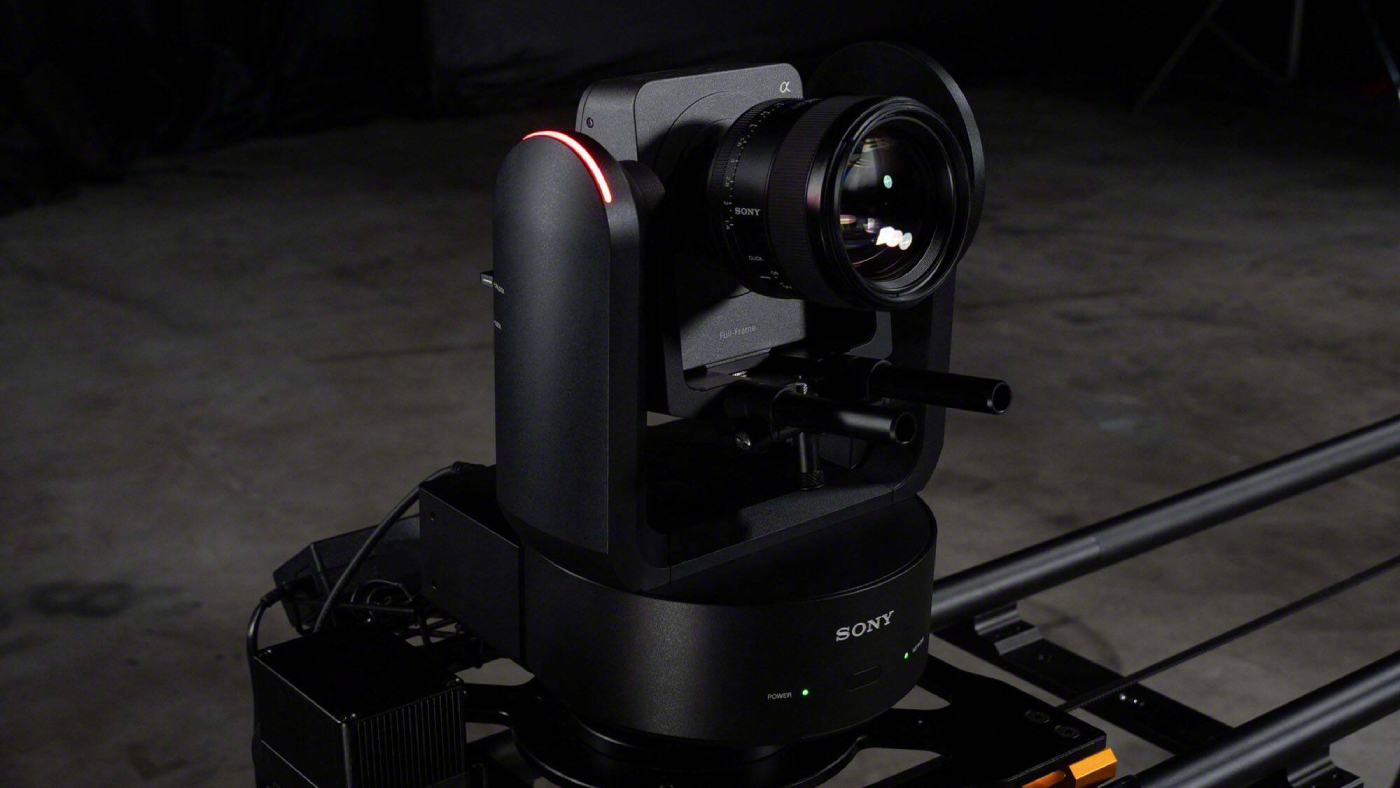 As expected, The camera is compatible with Sony's RM-IP500 remote controller. This controller can remotely control up to 100 PTZ cameras. ​Additionally, the camera can program 100 different camera position presets. that can be programmed and recalled at the push of a button. Sony's FR7 is built with an internal electronic variable ND filter (up to 50 stops) that can auto-adjust for changing light. Speaking of low light, this camera's base sensitivity can be set to ISO 800 or ISO 12,800. In low-light environments, the ISO can be maxed out up to 409,600.
The FR7 has dual media slots that support CFexpress Type A and SDXC memory cards. These cards can record internally in XAVC-1 4:2:2 10- bit format.
Verdict
With remote productions becoming more common around the world, this camera is a massive step in the right direction. Bringing so many cinematic features to a PTZ camera is an innovative approach to increasing demand in the industry.
Pricing and availability
The Sony FR7 is Arriving in November 2022 the Sony FR7 will be available starting at approximately $9699.99.