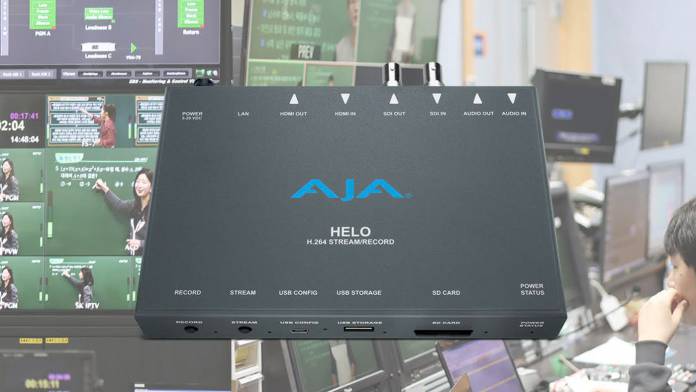 The way that many businesses and individuals interact with people has changed since the onset of the global pandemic, as large gatherings have been cancelled, more people work from home, and those returning to work environments adapt to new social distancing guidelines. Meanwhile, the importance of live streaming for bridging the in-person communications gap has become increasingly apparent.
Live streaming is one of the most efficient ways to reach your audience and connect with the world during these challenging times. Providing the best stream possible for your viewers is key, and by the end of this article, you will have a better understanding of what it takes to make that happen. Here are five ways to improve your live stream.
1. Use a dedicated camera.
Ditch the camera on your phone. Having a dedicated camera will allow you to get better picture quality, which opens a world of possibilities optically. You will also have more flexibility when it comes to composition. The great thing is that it is not hard to achieve. With the AJA U-TAP, you can feed the HDMI or SDI output from your camera to your computer. U-TAP provides an extremely easy way to capture from HDMI or SDI sources and transfer those signals across USB 3.0. Using the standard UVC/UAC protocol, U-TAP appears to your computer as a webcam, so it is compatible with a huge range of software applications. Use U-TAP HDMI for HDMI cameras and U-TAP SDI for professional cameras. SDI is especially helpful since it locks the cable from unplugging accidentally, and most broadcast or cinema cameras typically have SDI. Additionally, U-TAP SDI supports 3G-SDI Level-B, a feature introduced through a recent firmware update.
2. Use multiple cameras.
Now that you have ditched your smartphone camera, using more than one angle will give you a more dynamic stream. Multiple cameras provide alternate views that can give your production quality a boost, with even simple choices like wide, medium, and close-up shots enhancing the viewer experience. With AJA's Io 4K Plus and streaming software such as Wirecast, vMix and others, you can connect up to four cameras across SDI for live switching and harness the power of Thunderbolt™ 3.
When working with HDMI cameras, AJA's KONA HDMI offers four simultaneous inputs for similar workflows on desktop workstations, and the KONA 4 or KONA 5 PCIe video I/O cards for SDI sources can even be added to the same workstation, expanding the streaming source capture with an additional four 3G or 12G SDI inputs for a total of eight inputs.
The AJA ROI, a Mini Scan Converter, can be helpful for sourcing materials from your computer output to scale and match frame rates for your stream's output, from presentations to YouTube videos, and more. The ROI is a simple addition to support additional input sources for which scaling and region of selection are key. Furthermore, the stand-alone AJA Ki Pro GO recorder can be used to capture professional quality H.264 files from SDI or HDMI sources.
3. Keep it as simple as you can.
When it is time to stream, staying organized is essential, as there is nothing worse than having to stop and spend time fixing issues. Keeping a simple set up allows you to maximize your time, so that you can focus on creating and streaming great content. With AJA's U-TAP, you also do not have to worry about an extra power cord. It is USB-powered, and there are no third-party drivers as it is recognized as a video input device by the operating system. All you need is the U-TAP, an HDMI or SDI cable to connect your camera, and a USB cable to connect to your computer. Another option is AJA HELO, a standalone solution that lets you record, stream, and deliver H.264 video simultaneously. With HELO, it's push-button easy to record and use presets for CDNs, Facebook, or YouTube.
4. Schedule your live stream.
There's a reason that TV runs on a schedule and having a recurring stream can help captivate and grow your audience. With AJA HELO, you can trigger a pre-planned start and stop time and import simple ICS files, so that you can start on time and on point, which is ideal for regularly scheduled events.
5. Be prepared.
Set up your stream long before you go live. Do not get caught flat-footed when the platform that you are streaming to does not work the same way it did last time. With AJA HELO, you can use a USB connection and the browser-based UI to setup and configure your CDN connection before you even arrive at your event and calibrate to the network bandwidth available. It has support for RTP/RTSP, RTMP, and unicast.
Streaming with a dedicated camera is the best way to ensure a memorable stream. It allows you to achieve a level of professionalism that you just cannot get with a smartphone. AJA makes a range of streaming solutions that allow you to connect HDMI and SDI camera outputs to a range of devices so that you can use dedicated cameras and incorporate presentation materials and more into your streams. Explore all your streaming solution choices, from simple single camera feeds to more complex multi-source capabilities at aja.com/solutions/streaming.