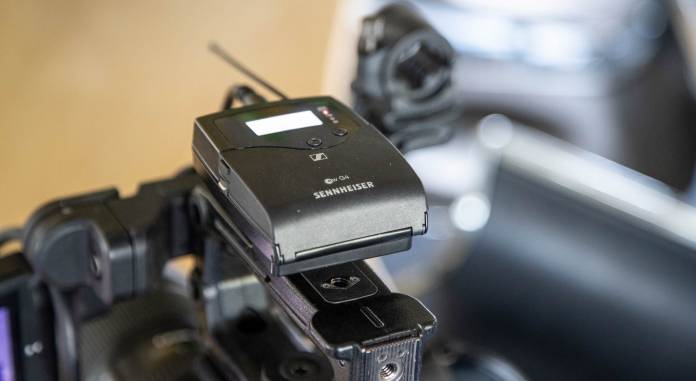 The Sennheiser Evolution Wireless 512P system is a continuation of a tried and tested line of wireless mics with a few improvements. These new mics have a few updates cosmetically, but the main improvements are in frequency transmission and number of channels.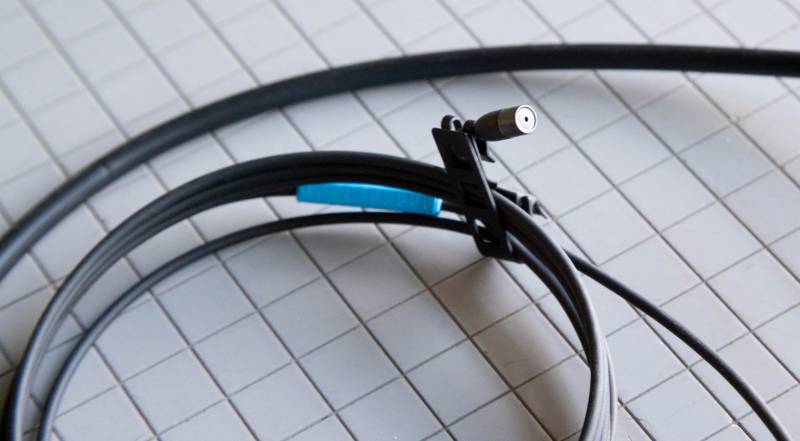 Sennheiser designed the new ew 512P wireless system for film and video applications. The lavalier set includes the EK 500 G4 camera receiver and SK 500 G4 bodypack transmitter. The receiver can be mounted to a hot or cold shoe and can connect to ⅛ inch or XLR camera inputs with the included cables. The system makes a great match for a DSLR, mirrorless or cinema camera.
Advertisement
The ew 512P series is new to the evolution wireless series and is the high end to the G4 line. Over the 100 series, which is also new in the G4 lineup, the 512P uses a smaller, higher-quality omnidirectional MKE 2 Gold lavalier mic and up to 3520 frequencies over 88 MHz. The ew 100 G4 only offers up to 1680 frequencies over 42 MHz.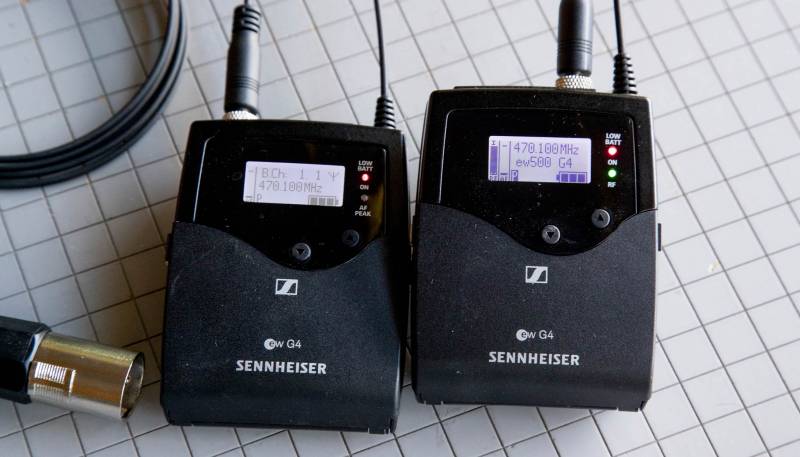 The Standouts
The most visible updates to the G4 are the new black finish and black and white screen. Interfacing with the unit is also slightly different than on previous models. The selection switch is now two buttons instead of one shared button with two sensors like on the G3 series. The big difference, however, is inside, with a new chipset, up to 3520 frequencies over 88 MHz and up to 32 channels that can be used in parallel.
The increased number of selectable frequencies allows for a greater distance between the transmitter to the receiver. Sennheiser says 300 feet, and we'd agree with that as long as there are no obstructions. Compared to the previous model, the transmitter offers an improved signal-to-noise ratio and 10 mW, 30 mW and 50 mW switchable RF output power. Additionally, because of the number of frequencies, it's highly unlikely you'll have any trouble finding a clear frequency to use, even when there's lots of frequency traffic.
Compared to the previous model, the transmitter offers an improved signal-to-noise ratio and 10 mW, 30 mW and 50 mW switchable RF output power.
We already use the previous generation of ew series systems, and we were pleased to learn that if the frequency range matches up, you can mix and match new and old receivers. Deeper still, other G4 wireless mics and transmitters can be used with the EK 500 receiver included with this lav kit. All you have to do is set them to the same frequency and you are good to go. That means that, if you buy the G4 ew 512P lav kit, you can buy an SKP 500 XLR transmitter for a wireless boom mic at a later date for $500 and it will work with your lav receiver.
We were also able to use a $200 SKM D1 handheld transmitter with a $200 MMD 935B mic capsule and transmit to the EK 500 receiver. You can't use both at the same time, but this cross-compatibility does give you more options.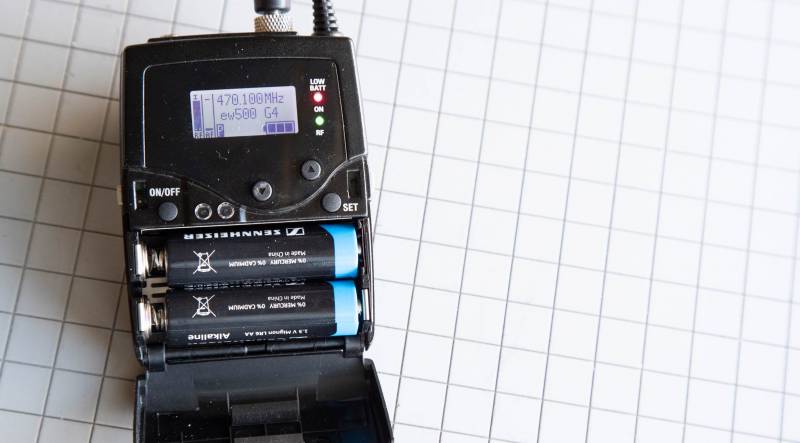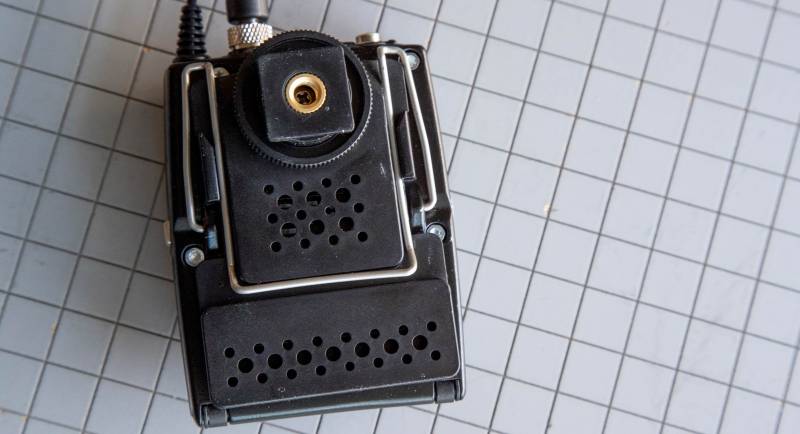 In use
The G4 lived up to our expectations, which were based on our experience with previous models in this line. They are easy to use and robustly built. The included cold/hot shoe adapter is key for attaching the receiver to your camera. The smaller lav is a nice touch if you need to hide the lav mic from the camera. The MKE 2 Gold lavalier mic sounds great and is a nice upgrade from the ME 2-II that comes with the ew 100 lav system, though we would have liked to see the ME 2-II option for the kit. When bought alone, the mics are 220 difference in price. This would give another step in cost for those who need the improved internals, but not the higher-end mic. Testing the range of the mic, we didn't have any transmission issues 100 feet away. However, as soon as any obstacles were between us and the receiver, we noticed some cut out. In the rare occurrence that you are over 100 feet away from the receiver, make sure you are in the line of sight, or you will also experience cut out.
Both the transmitter and receiver made it easy to change frequency. This is super handy when around others using wireless transmission systems. This is more valuable to those who find themselves in heavy frequency use areas or big cities. The wide frequency range to choose from to get a clear channel set up easily with a perfect result.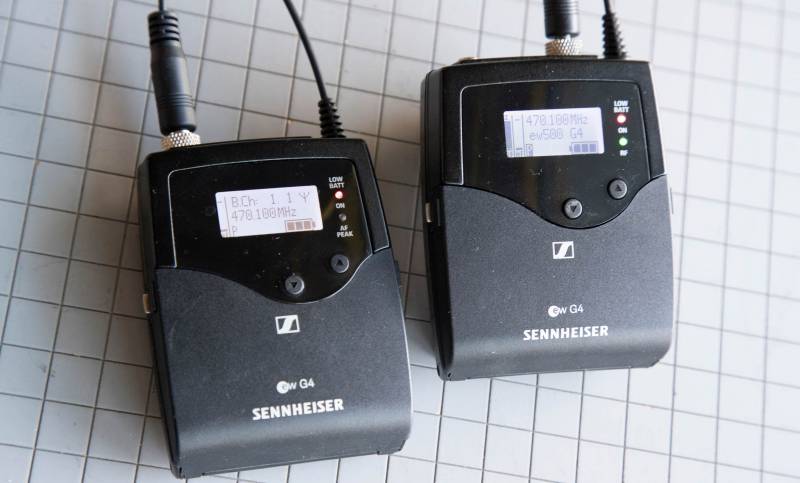 Marketplace
There are many wireless mics on the marketplace with many different features, but to thin down the marketplace for wireless systems like the ew512P G4s, we looked at all other single-channel UHF wireless kits. The first is the Sennheiser ew 122P G4, a more affordable option in the same microphone line. For $600, you get fewer frequencies in a smaller range and a lower quality mic. Outside of Sennheiser, look to the Sony UWP-D11, also for $600. In any case, we found that the ew 512P G4 is the most expensive in the market, but the extended frequency range may make it worth the investment for some users.
Final Thoughts and Recommendation
The Sennheiser Evolution Wireless 512P G4 wireless lav system is as standard as it gets. It works as it should, and it's easy to set up. With the widened range of frequencies, you're sure to find a clear one to use in just about every setting. We were pleased with the quality of the included lav microphone and appreciate its smaller size when it needs to be hidden from the camera. When looking for wireless mics for film or video, the Sennheiser Evolution Wireless ew 512P is a great choice, though it comes with a high price tag.
SUMMARY:
The Sennheiser ew 512P G4 wireless lav is a wonderful wireless system. If you don't mind the larger price tag, you can't go wrong.
WEBSITE: en-us.sennheiser.com/microphones
STRENGTHS:
Frequency range options

Ability to connect to XLR or 3.5 mm Jack
WEAKNESSES:
MKE 2 only lav available in the kit
RECOMMENDED USES:
Narrative Filmmaking
Documentary Filmmaking and Journalism
Corporate and Event Videography
Marketing Video Production
TECH SPECS:
Modulation:

Wideband FM

Frequency Band: AW+:

(470 to 558 MHz)

Transmission Frequency:

Maximum 3250 frequencies, adjustable in 25 kHz steps

20 frequency banks, each with up to 32 factory-preset channels, no intermodulation

6 frequency banks with up to 32 programmable channels

Switching Bandwidth:

Up to 88 MHz

Nominal/Peak Deviation:

±24 kHz / ±48 kHz

AF Frequency Response:
Mic:

80 Hz to 18 kHz

Line:

25 Hz to 18 kHz

Signal to Noise Ratio:

Approximately ≥ 115 dBA (1 mV, peak deviation)

Total Harmonic Distortion (THD):

≤ 0.9%

Input Impedance:
Microphone:

40 kOhms, unbalanced

Line:

1 MOhms

Input Capacitance:

Switchable

Input Sensitivity Range:

60 dB, adjustable in 3 dB steps

Operating Time:

Typically 8 hours

MKE2 Gold Omnidirectional Lavalier Condenser Microphone
Transducer:

Condenser

Polar Pattern:

Omnidirectional

Frequency Response:

20 Hz to 20 kHz

Sensitivity:

5 mV/Pa ± 3 dB (free field, no load, 1 kHz)

Maximum Sound Pressure Level (SPL):

142 dB (1 kHz) (THD = 1 %)

Connector:

1/8″ (3.5 mm) locking

Cable Length:

5.25′ (1.6 m)
Did you find this content helpful?