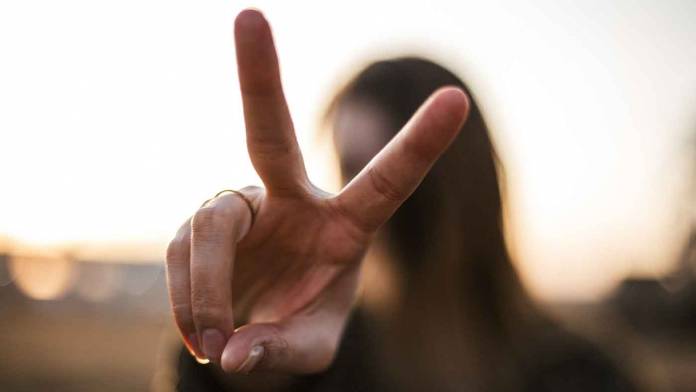 The global coronavirus pandemic has made the world acutely aware of just how contagious humans can be, and how susceptible people are to contagions. We have all grown in our appreciation of thorough and frequent hand washing. We are adjusting to new habits in regard to noticing and maintaining social distancing. Many are, either by choice or by mandate, wearing protective masks to cover their faces in public spaces. In just a short time, COVID-19 has changed the way we think, feel and function.
What is the role of video, and the video-making community, in the midst of a global pandemic? I might be inclined to pontificate on the unique and powerful ability that video has to engage, influence, inform and inspire. In reality, the medium is more like a magnifier. An amplifier. A megaphone. Video is a vehicle that transports and transmits a message. It increases the reach and range and resonance of information and ideas and insights. It enables a broadening, widening, deepening and lengthening of influence. But video itself does not have influence, it is the maker of the video does. You do that. The power of video for spreading joy, for spreading information, for connecting people and for creative expression is dependent on who we are and what we, as makers of video, choose to say.
In actuality, humans carry other contagions that are just as potent and impactful as those spread through viruses or bacteria. The emotional, psychological and spiritual conditions that we carry are likewise contagious. These aren't transmitted through droplets of spittle but are broadcast just as tangibly through our attitudes, our outlooks and our actions. Like it or not, you are a carrier, and whatever you have is contagious. Your attitudes and ideas will undoubtedly infect the people with whom you come into contact. You may carry positivity or negativity, hopelessness or hopefulness, anger and arrogance or joyfulness, thankfulness and helpfulness. Consider this a challenge: In the midst of the pandemic, choose to be a force for positivity.
There are many many people with marvelous ideas who do not have the means or expertise to turn their thoughts into compelling media-based content.
You don't necessarily have to have your own message. You don't need to be an orator or a philosopher or a theologian or a writer or an educator to make influential media. You may just need to partner with someone else who is. There are many many people with marvelous ideas who do not have the means or expertise to turn their thoughts into compelling media-based content. Your behind-the-camera partnership with an on-camera communicator can be deeply satisfying.
The videos we make have the ability to reach people we will never know in places we will never go. They will last longer than you and I will ever live. Let's make compelling content that makes a difference. Let's harness the attention-grabbing ability of video to spread good things. Let's donate our time to help charities and churches and civic organizations communicate with our communities. Let's be encouragers. Let's be inspirers. Let's be thought leaders. The power to influence ideas, provoke passions and elicit actions don't belong theoretically to 'video' as a nebulous force; they belong tangibly to those who make video.