It's been a little over a year since Sony unveiled the Xperia 1 ii, the company's first 5G phone. Since then, there's been word of a pro version in the works. Now, Sony released the Xperia PRO
The Sony Xperia PRO isn't exactly a standard consumer phone. Considering its $2,500 price tag, the phone is meant for professional online creators and broadcasters. Specifically, it's meant for video professionals broadcasting using mmWave 5G.
What we know so far about the Sony Xperia PRO
So far, we know the Sony Xperia PRO features a four-way beamforming antenna. The antenna improves the overall network performance. Accompanying the antenna is a network strength visualizer. So not only will you have a boost in network performance, the visualizer allows you to see where the signal is strong and where it's weak. All of this helps with network connection. However, as Engadget points out, it's difficult to find mmWave 5G in dense, metropolitan areas. So, the system might have some network issues in those kinds of areas. The Xperia PRO also features built-in HDMI input, making it the first smartphone with dedicated HDMI connectivity.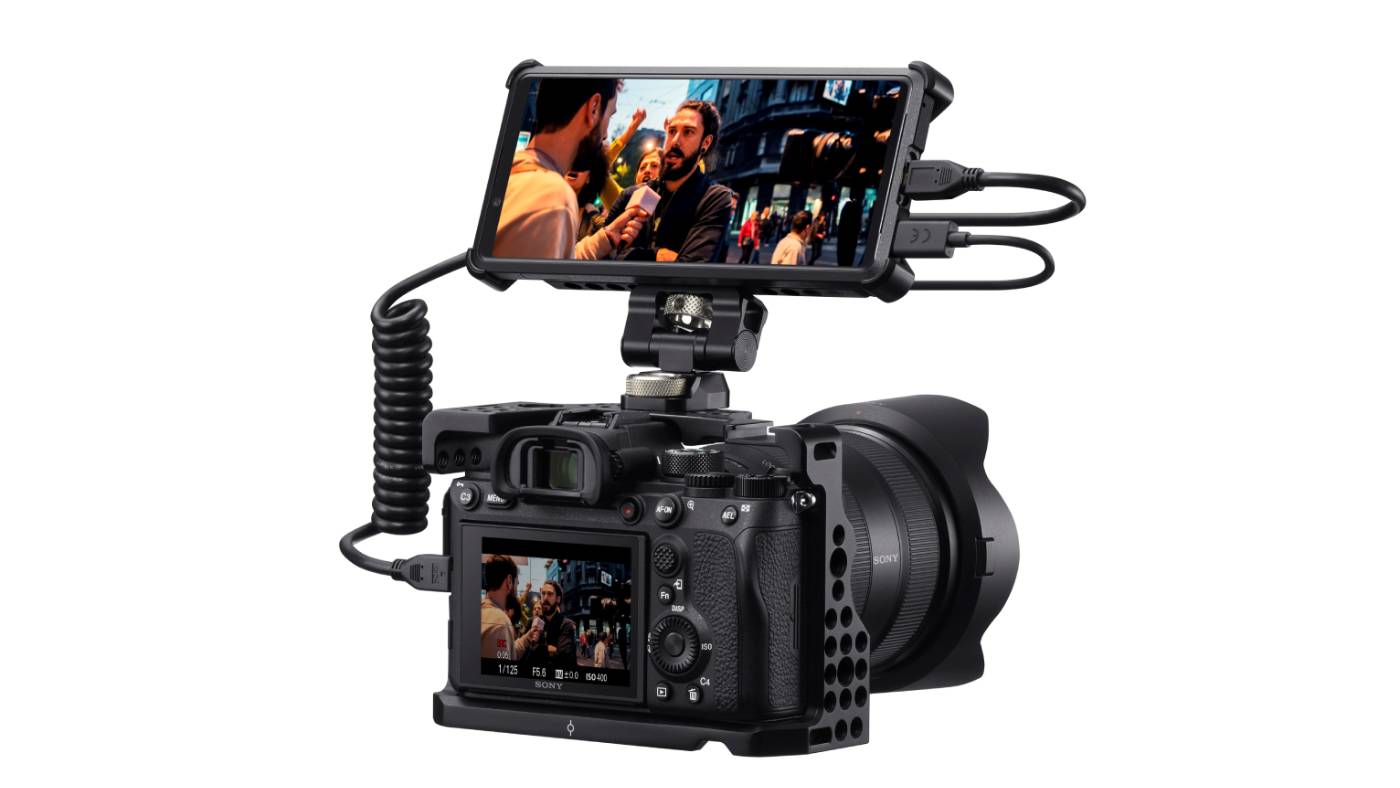 How similar is the pro version to the original?
The Sony Xperia PRO retains the Xperia 1 ii's Qualcomm Snapdragon 865 chipset along with its 12GB of RAM and 512GB of storage. Internally, it keeps the original's 4,000mAh battery. Exteriorly, it features a 6.5-inch 4K OLED screen and three 12-megapixel sensors on the back. The back sensors shoot at 16, 24 and 70mm. The sensors work together with the system's T* lens coating, optical image stabilization and phase detection autofocus. Additionally, the camera shoots 20fps bursts with continuous autofocus.
Pricing and availability
The Sony Sony Xperia PRO is available now for $2,500. While the phone is pricey, it's made for professionals working in the field of video. There are leaks detailing the upcoming Sony Xperia 1 III. According to OnLeaks, the phone might have a more powerful zoom lens. We'll have to see how much Sony charges when it eventually releases.
Image courtesy: