Sony has announced its new Xperia 1 IV smartphone. As well as advanced video and photo capabilities, the new smartphone has 4K 120 fps recording and a true optical zoom lens.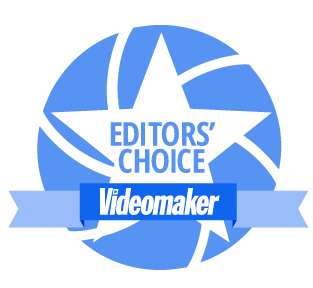 Optical zoom lens
The Xperia 1 IV has three lenses, including a 16mm ultra-wide lens and a 24mm wide lens. It also has a unique true optical telephoto zoom with a focal length range of 85-125mm. All three lenses have a 12MP "Exmor RS for mobile" image sensor, which can record 4K video at up to 120 fps. This means you can shoot in up to 5 times slow motion recording.
Autofocus
The smartphone has Optical SteadyShot with FlawlessEye to help you capture smooth, shake-free video. All three lenses have Real-time Eye AF and Real-time tracking. The Xperia 1 IV also supports Eye AF technology and object tracking for video. In addition, it features 4K HDR multi-frame shooting for video recording. This means you can record videos with a wider dynamic range without losing resolution.
Cinematic video
It has a Cinematography Pro "Powered by CineAlta" feature so you can record videos with parameters and color settings similar to those used by professionals. This means you can create cinematic-looking content with ease.
Livestreaming
The Xperia 1 IV is ideal for livestreaming. You can use Eye AF and Object Tracking when using the Videography Pro feature while livestreaming to YouTube and other social media platforms. You can also use it as an external monitor when streaming high-quality video from a compatible Alpha camera.
Design
The smartphone features the Snapdragon 8 Gen 1 Mobile platform. It also has 12 GB of RAM, 512 GB of ROM and a microSD card slot. It has a 5,000 mAh battery which you can quick charge to 50 percent battery in 30 minutes. You can also charge the smartphone wirelessly. It has IP65/68 water and dust resistance and uses Corning Gorilla Glass Victus on the front and back.
Sony's vision
"Xperia 1 IV is an exciting continuation of our Xperia series. At Sony, we believe creativity has no limits and our new flagship model, the Xperia 1 IV, is born of that philosophy," said Yang Cheng, Vice President, Imaging Solutions, Sony Electronics Inc. "Xperia empowers users to become creators, and every facet of content creation can be handled by Xperia 1 IV."
Pricing
The Xperia 1 IV will be available in September 2022 priced at approximately $1,600.00. It will be sold unlocked in black at a variety of Sony's authorized dealers throughout the United States. It will also be available in an exclusive purple design from Sony direct.