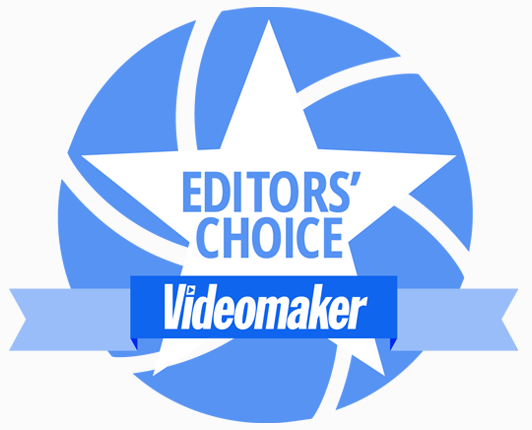 Update: The DJI Osmo Mobile 3 has been selected as Videomaker's Best Budget Camera Stabilizer. It's the third model in DJI's mobile gimbal line and this iteration certainly carries the torch. See the rest of our recommendations.
The Osmo Mobile 3 is a 3-axis gimbal that is built to be both "lightweight" and "ultra-responsive" according to DJI. In total, the gimbal weighs just 405 grams. It's a light gimbal, which is essential for a smartphone gimbal. It needs to be easy to carry around, just like the smartphones it's built for. But its lightweight design is only part of its portability. The stabilizer itself is foldable; you can easily carry it around in a backpack.
Osmo Mobile 3's grip
DJI says the stabilizer's grip can be held for long periods of time without any problems. The stabilizer reportedly can shoot from any angle with the M button and trigger. Everything can be operated with a single hand. That is possible due to the stabilizer's joystick, button combinations and Quick Menu.
Additionally, there's a Dolly Zoom that can make your footage look more cinematic. The grip's zoom slide offers customizable speed.
Osmo Mobile 3 supports Gesture Control
With the stabilizer, you don't even need to be behind the camera to start recording. The stabilizer supports Gesture Control. A simple gesture can tell the camera to take a picture or to begin recording. Both the front and rear camera can recognize gestures. So, if you're shooting alone, this feature should make that a little easier.
ActiveTrack 3.0
If you're looking to capture a scene with fast movement, press the stabilizer's trigger to start tracking a subject. ActiveTrack 3.0 uses algorithms to track all of the action.
Pricing and availability
The Osmo Mobile 3 is out for $119. You can learn more at DJI.com.