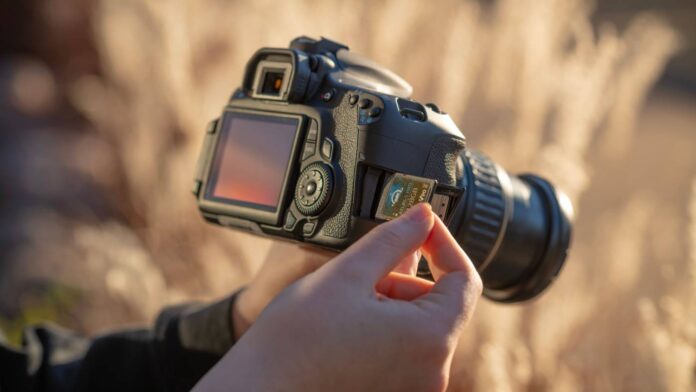 Congratulations to OWC! OWC's Atlas S Pro has won Videomaker's Best Storage Media award at CES 2022!

OWC, a leader in storage products geared towards videographers, photographers and content creators, revealed the OWC Atlas S Pro, along with the OWC Atlas FXR, OWC Atlas Pro and OWC Atlas Pro Ultra.
OWC Atlas Series overview
OWC Atlas S Pro
To start us off, we have the OWC Atlas S Pro. The Atlas S Pro offers incredibly fast 276MB/s write and 290MB/s read speeds. This should be fast enough for professionals to store huge photos, burst sequences and 8K videos. Also, OWC claims the card's pseudo-Single-Level Cell (pSLC) flash memory delivers up to 10 times higher durability than the standard.
In terms of durability, the OWC Atlas S Pro is quite tough. OWC claims the OWC Atlas S Pro is impact, bend, shock, UV ray and x-ray resistant. It's also compatible with a wide variety of products, such as DSLR, mirrorless, 360-degree, VR and cinema cameras. Additionally, it's backward compatible with UHS-I SD devices and readers.
OWC Atlas Pro and OWC Pro Ultra
Next in the OWC Atlas Series, we have the OWC Atlas Pro and OWC Atlas Pro Ultra. They CFexpress Type B memory cards built with a rugged design and OWC Beyond Fast. They're capable of 1400MB/s speed for rapid-fire burst mode and high resolution 8K video capture. They also can deliver up to 1500MB/s write and 1700MB/s read peak speeds. This makes for smooth 8K capture.
They are fully compatible with the latest Canon, Nikon and Panasonic cameras. Plus, they're backward compatible with XQD devices.
Atlas FXR
OWC's Atlas FXR is the smallest Thunderbolt CFexpress card reader to date. With it, you can transfer video forage and photos on the go or in the studio to practically any Thunderbolt or USB port-equipped computer or tablet. Not only that, it delivers these files at over 1500MB/s.
OWC Atlas Series' pricing and availability
You can purchase the Atlas S Pro media card in 32GB, 64GB, 128GB, and 256GB capacities, starting at $49. As for the OWC Atlas Pro CFexpress, you can purchase it in 2022in 256GB, 512GB, 1TB, and 2TB capacities in early Q2 this year. The OWC Atlas Pro Ultra CFexpress will also release in early Q2 2022 in 320GB and 640GB capacities. Lastly, the OWC Atlas FXR will release in early 2022. OWC will announce the pricing later.