Canon has just announced the launch of the CJ15ex4.3B. It's a new wide-angle zoom lens designed to work with 4K broadcast cameras.
It's the latest lens in Canon's UHDxs series of portable zoom lenses for 4K broadcasting cameras with 2/3-inch sensors. According to the press release, the CJ15ex4.3B has a wide-focal length of 4.3mm and a maximum focal length of 65mm (130mm with built-in 2X extender). That in itself should make it best suited for those working in sports broadcasting and news broadcasting.
CJ15ex4.3B rundown
Canon's CJ15ex4.3B a number of features geared too correction. Those include color bleeding and chromatic aberration. Its Air Sphere Coating also should help reduce flaring and ghosting for "rich gradation" according to Canon—which is ideal for HDR and WCG shooting.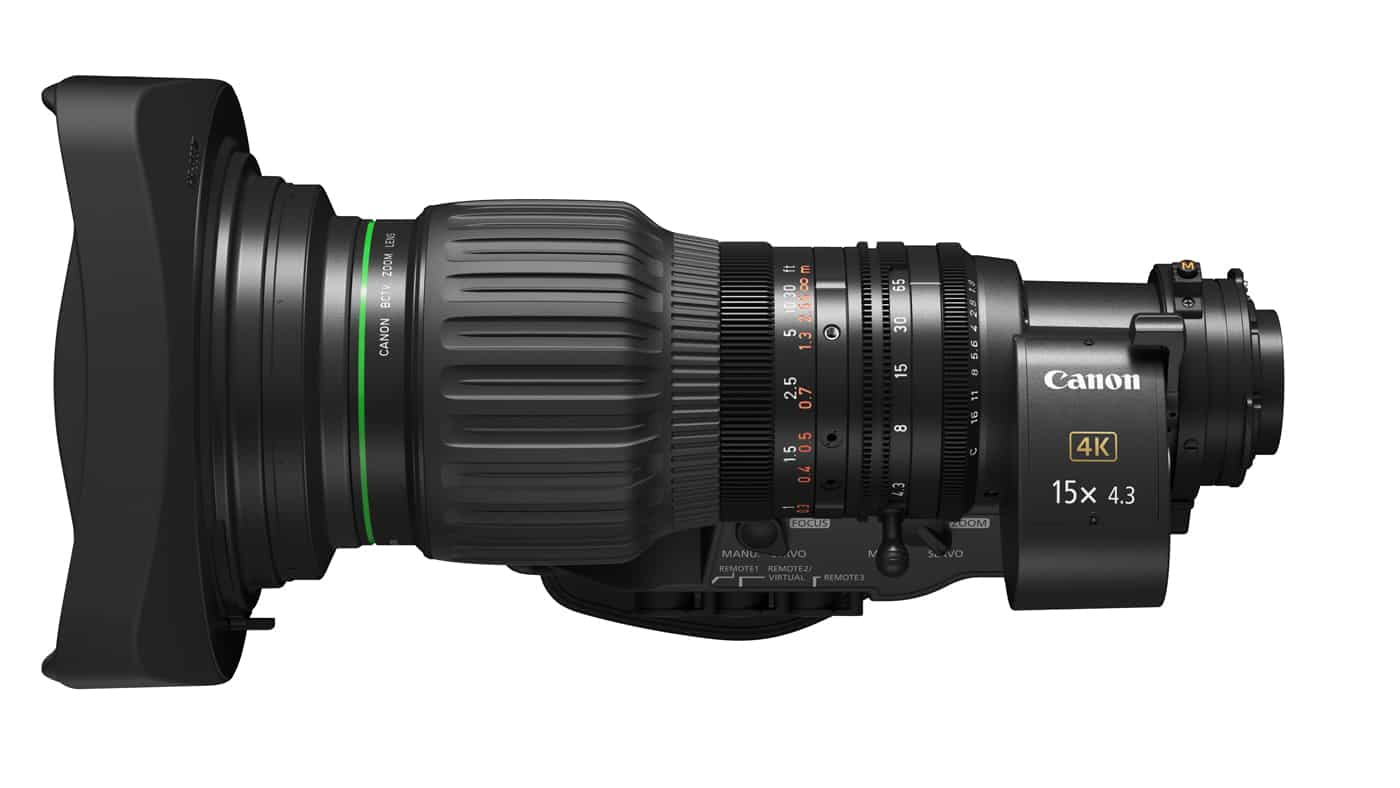 The CJ15ex4.3B is the first portable broadcast lens to feature Air Sphere Coating.
Build
The CJ15ex4.3B weighs a total of 4.8 pounds and measures out to be 6.4 inches x 4.2 inches x 9.8 inches. The lens's low weight should lighten the load on professionals in the field. Portability is huge and Canon says they're aiming for the lens to be easy to carry.
Pricing and availability
We can expect to see the Canon CJ15ex4.3B Portable Zoom lens to be out sometime in the beginning of 2020. There's no word on the price yet. There should be more information on that coming soon. You can learn more at pro.usa.canon.com/broadcast.