Unless you understand the basics of livestreaming, it might be overwhelming when you start. However, if you're dead-set on creating and sharing videos in real-time with larger audiences, then the challenges of livestreaming will be well worth the efforts and pursuit. But first, you have to know what you need to start livestreaming. We're here to cover 3 livestreaming setups and what you need to get the most effective livestream.
The basic livestreaming setup
Before you get started with more advanced livestreaming setups, it's important to understand the basics first.
Choose your platform
The first step you need to take is deciding what streaming platform you want to use. There are plenty of content delivery networks (CDNs), such as the popular free platforms like Facebook Live, YouTube and Twitch.
If you want more control over your livestream, use paid platforms like Livestream Vimeo and StreamShark. With these platforms, you to control your livestream and how the stream is turned into a revenue-generating cash flow. Whether free or paid, the basics of streaming your videos remain the same. You just have to decide which content delivery network suits your livestreaming objective.
Buy the right equipment
Once you choose your CDN, the next step is buying equipment. The type of equipment you get is dependent on where you're streaming.
If you want to use more than just your webcam or smartphone to stream video content, then you should know your ideal platform in advance. Knowing what kind of audience you want to reach also helps. For example, Twitch is ideal for streaming games. Facebook Live is ideal if you plan on broadcasting news or linking to your community.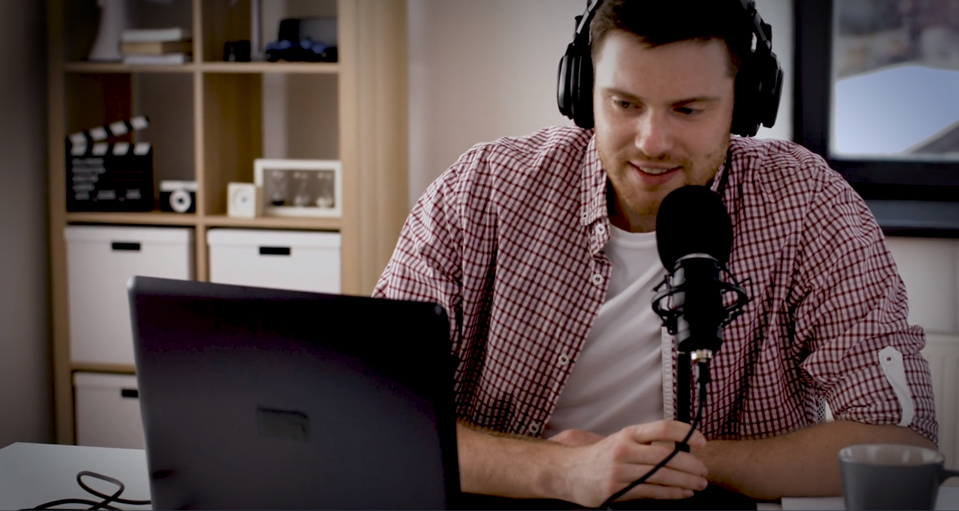 So, before investing a penny into livestreaming, understanding basic streaming is essential.
First and foremost, you need a device to stream your content from. Devices can be a PC or Mac or a smartphone — which is not recommended by professional livestreamers. Then you need video and audio sources. These include DSLR cameras, camcorders, phones or tablets. You'll also need mixer feeds and other sounds to be broadcast in the stream.
You will also need a video encoder that packages real-time video and sends it to the Internet. An encoder comes as computer software or a standalone device. You also need an excellent Internet connection so your stream doesn't freeze up on you. Once you have the equipment for your basic setup, you'll be ready to go live.
Single-camera setup
Now that you have your basic setup, it's time to step up your game.
Tools of the trade
You could use your smartphone or a tablet device, but it's not recommended. A mobile phone can be an all-in-one video source that doesn't require an expensive setup. However, live production resources from a mobile device are limited. They offer poor image quality when it comes to livestreaming.
The most common gear and tools beginners and professionals use to stream include single-camera sources, such as webcams and advanced cameras, such as DLSRs. The most common webcams recommended are the Logitech StreamCam and the Razer Kiyo.
A single-camera setup is ideal for broadcasting webcasts or webinars. Single-camera setups are ideal for streaming a spokesman at a conference or a best man toasting at a wedding. Single-cameras are great if you don't require a lot of movement.
With a single camera setup, you can stream your computer screen using Skype, Google Hangout or Zoom. Just keep in mind that screen sharing requires a bandwidth of 128 Kbps for MACs and at least 384Kbps for multi-person video chats. Studio 6 software offers the best bundle for screen sharing and it only costs $75 dollars. There are other screen-sharing software programs that you can use for free, but they have limited options.
A single-camera setup is pretty simple. You choose which computer works best for you and your budget — a Mac or a PC. Then choose your video source for livestreaming, such as a DSLR camera, a camcorder, a computer screen, or a webcam. For livestreaming, you don't need to have a storage card in your camera. However, you need a capture card.
Your audio sources can come from a lavalier microphone with a lapel clip, a USB microphone or from an audio file. You will also need your video encoder. One of the most popular encoders for livestreamers is Adobe's Flash Media Live Encoder. All you have to do is select the applicable input, get the RTMP URL and Stream Key from the provider you wish to stream to.
Multicamera setup
Livestreaming with multiple cameras applies the same basic setup as with a single camera. You need a source for video and audio content, an encoder for converting the content into the correct format, a fast, steady internet connection, and a streaming destination where your content can be viewed by others.
However, streaming with multiple cameras brings more indulgence to video content than single camera streaming. Could you imagine watching the news with a single camera framed on just one newscaster for a half-hour? It wouldn't be as engaging as capturing images from various angles. With a multi-camera setup, you can capture images from a wide-angle, a medium shot or a close-up like on TV sitcoms.
Multi-camera livestreaming is ideal for more professional content, such as filming in studios or if you stream your own show on such platforms like YouTube or Twitch. Unlike a single camera setup, multi-camera streaming requires switching in real-time between different angles.
Gear for a multicam setup
If you do plan on switching different views, WireCast is the existing industry standard. However, if you plan on being stationary, then you should consider feeding your camera into a capture device such as the Blackmagic Intensity Shuttle or Blackmagic Mini Monitor. The Blackmagic Intensity Shuttle or Blackmagic Ultrastudio SDI is ideal for PCs. If you run a Mac, the Blackmagic Mini Recorder — which has Thunderbolt connections — is more compatible. Whatever you do, avoid low-cost, generic brands. Blackmagic is both reputable and reliable.
You can use DSLRs or camcorders and even PTZ cameras for your multi-camera livestreaming shots. But a multi-camera setup does not come without its share of obstacles. You might need to hire such a small crew to operate the switcher and cameras. All of the different cameras need to link to one central meeting place. You should also have a quick thinking team member there to decide which shot to switch to at the spur of the moment.
Nevertheless, technology and software in broadcasting are evolving rapidly, and with the best livestreaming software, you can produce high-quality, multi-camera livestream content with a single person or a minimal crew. With hardware switchers such as the Black-magic Design ATEM Television Studio, you can switch between the various cameras seamlessly. This is good if you plan on livestreaming sporting events.
By investing in one or more of the best livestreaming encoding software, like Wirecast or OBS Studio, you will be broadcasting high-quality, professional-looking content like the pros in no time.
Advanced multicamera livestreaming setup
For more high-end streaming — like music events and concerts — livestreaming with advanced multi-camera equipment is essential. Whether you're a beginner or hobbyist who's interested in streaming big events, the configuration for the equipment changes dramatically.
Many livestreamers employ professional equipment from the start, like cameras with 4K output, XLR, 3.5mm mic/line audio inputs such as the Canon XA40 4K UHD or the portable Blackmagic Pocket Cinema Camera. Many high-end cameras support external microphones, which makes the Shure SM7B a top choice for the pros.
For many of the advanced multi-camera setups, mixers and switchers are necessary tools for broadcasting, like a NewTek or Tricaster and the popular SlingStudio wireless switcher. These devices will allow you to freely control video and audio feeds from multiple sources. They also allow you to mix the feeds quickly, allowing live multi-camera switching.
And if you're someone who's seasoned at livestreaming and wants to ante-up your game, the Blackmagic Video Switcher is a high-end solution to any multi-camera streaming system. Advanced multi-camera livestreaming allows you to broadcast live sporting events, incorporate streaming into your business or professional organization or stream live video on your website.
Final thoughts
There are numerous tutorials on the how-to's of setting up your livestream for platforms such as YouTube, Instagram, Twitch, Facebook Live, etc. So, whether you're new to livestreaming or someone seeking to improve on your expertise, there's a mass of information available to you through blogs, vlogs and instructional websites.
Know that you're not in this alone. One of the most fundamental tools of livestreaming is knowledge and encouragement. With advancements in technology, livestreaming is no longer exclusive to television studios or live mainstream or corporate channels.
Whether you're starting off on a budget with a webcam or using multiple cameras to stream via YouTube, Facebook Live or Twitch, the time to start sharing your video content is now. Because livestreaming is such a wide-ranging topic, each approach and setup to streaming is different.
Once you have some understanding of the basics, and, with a little trial and error practice, you should be on your way to creating and sharing livestreaming content that will engage your audience and make your streams stand out the moment you go live.