The best consumer video production products of 2008, selected by the editors of Videomaker.
So another year has come and gone, and it has brought a number of products through our doors. Many were good. Some were, um, not as good. We've culled it down, argued about it and narrowed it down to these, the Best Products of the Year, as selected by the editors of Videomaker.
A caveat: Since many manufacturers work from an 18-month product release, and any cycle of new video products may be three months old or longer by the time our reviews hit the newsstands, we judged our Top Pick choices by those products that passed through the Videomaker doors within the 2008 year.
Best Prosumer Camcorder
Panasonic AG-HMC150
$3,995 – www.panasonic.com
The Panasonic AG-HMC150 is a magnificent camcorder that allows the AVCHD format to come into its own. It's a worthy successor for the venerable DVX100 family of camcorders, and we expect that it won't take long for the huge fan base that the DVX family has amassed to be converted to the new family.
Read Videomaker's review of the Panasonic AG-HMC150.
Most Innovative Consumer Camcorder
JVC GZ-HD40
$1,300 – www.jvc.com
Imagine we could shoot for an eternity, the video still looked good and we never had to change tapes! Tape constraints would go away, video quality issues would disappear and we could always shoot on the go. JVC's GZ-HD40 was the first model to solve the riddle and allow shooters up to 50 hours of recording time, as well as dual formats to choose from to make life easier on both videographers and editors. It handled great, gave us options and looked amazing.
Read Videomaker's review of the JVC GZ-HD40.
Most Innovative Camcorder
Sony PMW-EX1
$6,850 – http://bssc.sel.sony.com
There's so much new here, where do we start? We think SxS is a media format that is going places. It's a 3-chipper that uses 1/2″ CMOS chips. It can record full 1920×1080 at 35Mbps VBR using MPEG-2 compression. And it's a deal! There's no other camcorder we can think of at the moment with these capabilities for a price anywhere near this.
Read Videomaker's review of the Sony PMW-EX1.
Best Hard Drive Camcorder
Panasonic HDC-HS100
$1,200 – www.panasonic.com
Having a focusable lens on a consumer camcorder changes the spectrum of what a consumer model should be and could be. With a precise feel and undeniable ease, Panasonic's HS100 brought every aspect of the game into play. We liked everything here and were surprised by a lot of the structural differences that made operating the model very easy and separated it from the pack.
Read Videomaker's review of the Panasonic HDC-HS100.
Best DVD Camcorder
Canon HR10
$1,199 – www.usa.canon.com
Disc camcorders are unique in that they are the next generation of what VHS-C was: a medium where you can shoot, then pop the media out of your camcorder and watch what was just shot on a home player. The AVCHD format data recorded to 8cm DVD by the Canon HR10 can be played in all its high-definition glory on any Blu-ray Disc player. The HR10 is the best disc camcorder we've seen this year – it's got a great optical system and is very easy to use.
Read Videomaker's review of the Canon HR10.
Best Memory Card Camcorder
Sony HDR-CX7
$1,200 – www.sonystyle.com
Sony's HDR-CX7 stands out as one of the first HD memory card camcorders, but it got a lot of things right the first time. Now the pool of memory card camcorders is significantly deeper than it was at the dawn of 2008. We are looking forward to seeing the next crop of memory card camcorders – this is an area that we believe is going to grow fast. (Ed. Note: The CX7 has been replaced with the HDR-CX12 [$900], which has a slightly better lens, a new control knob, a larger sensor and a slight increase in the bit rate of the camcorder itself. From everything we've seen about the CX12, we have every reason to believe that it's a worthy successor to the CX7.)
Read Videomaker's review of the Sony HDR-CX7.
Best Tape Camcorder
Canon HV30
$899 – www.usa.canon.com
It's increasingly easy to make a case that tape is on its way out, but we would be really surprised if tape were to completely disappear in the next decade or so. The reason? Just about everyone who deals with video deals with tape from time to time, even if they use a different primary acquisition format. Canon has a winner with the HV30 – it's an inexpensive HDV camcorder that is a great performer, and it's also well-designed.
Read Videomaker's review of the Canon HV30.
Best Editing Computer
HP xw4600
$3,374 – www.hp.com
There's a lot to think about when you're putting together an editing workstation. While we saw some really amazing iron this year, we thought the HP xw4600 struck the best balance of price and performance. But once you get into this stratum of machines, there's hardly a way to go wrong; most any computer marketed as workstation-class is generally highly configurable and comes with a good warranty behind it. HP's icing was its suite of custom tools to get the best performance possible from its workstations.
Read Videomaker's review of the HP xw4600.
Best Camcorder Support
Ugrip Diamond
$1,324 – www.ugrip.dk
This is the coolest and most versatile camcorder support we've seen in quite a while. It is designed to handle a camcorder and as many accessories (e.g., mics, lights, hard drives, etc.) as you might want to throw at it. It's not the cheapest support out there, granted, but the design is so good that we couldn't pass it up for recognition.
Read Videomaker's review of the Ugrip Diamond
.
Best Microphone
RØDE NTG-3
$699 – www.rodemic.com
Some great mics came through our doors this year, but the RØDE NTG-3 took the cake. It has great sound, relatively flat frequency response and a very nice carry case. The mic also has the impressive signal-to-noise ratio spec of 81dB, which is an excellent figure for a mic in this price range.
Read Videomaker's review of the RØDE NTG-3.
Best Introductory Editing Software
Pinnacle Studio Ultimate 12; Corel VideoStudio Pro X2 (tie)
$130 – www.pinnaclesys.com
$100 – www.corel.com
Pinnacle has refined its flagship entry-level editing software from its earliest restrictive versions, making it fun for anyone who wants to edit video. For beginners just starting out, editing shouldn't be so advanced that their frustration level prevents them from enjoying the process, and Studio Ultimate12 has made it quite easy for the newbies. From its SmartMovie instant graphical creation to the one-click video online uploading, Pinnacle has made it so simple to capture, edit and share with Studio Ultimate12.
Corel's VideoStudio Pro X2 is a remarkably powerful but very accessible editing software app that can handle just about any format. Nearly all the tools you'll need are available. There's also a Painting Creator (make your own simple animation overlays), music creation capabilities, an automatic editor feature, proxy management for editing HD on older computers and automated YouTube exporting.
Read Videomaker's review of the Pinnacle Studio Ultimate 12.
Read Videomaker's review of the Corel VideoStudio Pro X2
.
Best Video Editing Software
Apple Final Cut Express 4
$199 – www.apple.com
Final Cut Express has been one of our favorite products to recommend over the years – and for good reason. It's a great stepping-stone product for Mac editing for those who outgrow iMovie and aren't quite ready for the full box of Final Cut Studio. You can learn the majority of what Final Cut Pro has to offer for a song. And FCE 4 is even better than before, adding AVCHD support (if you happen to have an Intel Mac), along with a lot of other niceties.
Read Videomaker's review of the Apple Final Cut Express 4.
Best Suite
Adobe Creative Suite 4 Production Premium
$1,699 – www.adobe.com
The latest and greatest Adobe Creative Suite update (CS4) is a significant upgrade for the professional video editor. Adobe has increased compatibility with cutting-edge camcorder formats. Dynamic Link removes time-intensive barriers by enhancing program interactivity between applications. Any editor who jumps between After Effects, Premiere Pro, Photoshop and Encore is likely to save a lot of time. The OnLocation application has become much more robust with metadata, which will also help busy video editors be more efficient. And Premiere Pro has a myriad of improvements that help improve timeline usability.
Read Videomaker's review of the Adobe Creative Suite 4 Production Premium.
Best Visual Effects Software
proDAD Adorage
$73 – www.prodad.de
We saw some really cool effects software in 2008, but proDAD got the best marks this year for having the easiest software to spice up your video. Even better: the version that was just released is now available free of charge as a Starter Kit. (You can add more effects for an additional charge later – see our blog for a link to the Starter Kits for Adorage and proDAD's companion product, Vitascene.)
Read Videomaker's review of the proDAD Adorage
.
Best Hard Drive
LaCie 2big Dual 2TB RAID
$600 – www.lacie.com
Storage has taken a spotlight this year, and there's a lot of reasons why. HD files are becoming more common, and they're getting bigger as time goes by. The LaCie 2big Dual 2TB RAID stands out with its unique design (for instance, its big front-panel status indicator and novel way of selecting RAID configuration) and excellent performance, thanks in large part to its inclusion of an eSATA port.
Read Videomaker's review of the LaCie 2big Dual 2TB RAID.
Best DVD Duplicator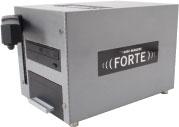 Disc Makers Forte
$499 – www.discmakers.com
We saw a lot of really great DVD duplicators this year, but the Disc Makers Forte is the best duplicator we saw. It's elegant in its simplicity – there's not much you have to do to get your project duplicated with the Forte. There's a lot of great choices for further looking if you need to duplicate Blu-ray Discs or attach a computer, but, if simple duplication is all you need, look no further.
Read Videomaker's review of the Disc Makers Forte
.
Most Innovative Hardware
Focus FireStore FS-5
$2,195 – www.focusinfo.com
Hands down, this is the coolest direct capture device we've seen ever. The power to log your clips on the fly and record video that is captured before the Record button is even pressed is remarkable. It's not the cheapest device on the shelf, but, if you value your time, it'll pay for itself pretty quick.
Read Videomaker's review of the Focus FireStore FS-5
.
Most Innovative Software
Adobe Visual Communicator 3
$399 – www.adobe.com
Visual Communicator has been a favorite app of ours ever since it first came out, back before Serious Magic was purchased by Adobe. The new version is even more polished and powerful, and it is destined to be a one-stop buy for generations of vloggers to come.
Read Videomaker's review of the Adobe Visual Communicator 3.
Best Online Video-Sharing Site
Openfilm
Free – www.openfilm.com
There's a ton of video-sharing sites out there, we know. Openfilm stands out as a leader for allowing the sharing of high-resolution video, and the community appears to be pretty close-knit compared to a lot of other sharing sites. We look forward to seeing this site grow.
Read Videomaker's article on Openfilm.
Best Free Software
MPEG Streamclip
Free – www.squared5.com
Italian software developer Stefano Cinque has written and maintained MPEG Streamclip as his gift to the world. It's a video converter, player and (basic) editor for both Windows and Mac. There are some other handy tools here, including the ability to cut, trim and join movies and download videos from popular streaming sites. This extremely handy video utility can be had for nothing – just download and enjoy.
Read Videomaker's forums regarding MPEG Streamclip.
So there you have it:
The best products out there for making video, in our opinion. We think these products represent the best products available for most videographers. While your exact needs will inevitably vary, there's a lot here that will make your life as a videographer much easier.
– The Editors
Side Bar: Best Products Award Criterion
For a product to qualify for an award, it must have passed through Videomaker headquarters in 2008, for examination by our editors. From there, we judged products based on the following seven criteria:
Empowerment: How effective the product is at helping videographers be more
effective at video production.
Ease of Operation: How user-friendly it is.
Affordability: The product must provide a good value for the price.
Quality: It must be put together well, durable and show excellence in its category.
Innovation: It should have some inventive or original features.
Dependability: It needs to be able to endure the rigors of active video production.
Performance: It must work consistently and effectively.