Software First
If you're building a system to run demanding programs like your editing software or a few others titles like After Effects or DaVinci Resolve, it makes sense to start by looking at the system requirements for the software you'll be using. The hardware I have chosen for this build is designed to work well for popular editing titles including Premiere Pro, Vegas, and Media Composer as well as other tools like DaVinci Resolve, Photoshop, and Pro Tools. If you're going to be using specialized software like Maya for animation, you'll want to check the system requirements of these programs as well. Your software will also determine what operating system you'll need to install.
Power: How much do you need?
Software companies tend to only give specs for the minimum hardware needed to run the application with maybe a single jump up for 4K or 3D, which doesn't really give you a good concept of how much power you'll need. The question of how much power is needed depends greatly on the demands of your workflow. It can be as drastic as one editor screaming at his machine to run faster, while another is standing on her chair holding up the keyboard and yelling, "I have the power!", while working on identical computers with the same software. So where is the happy balance? As an editor, I believe for most of us it's found in a entry level professional workstation.
Entry Level Professional Workstation
You'll want a system that is definitely built for professional video work but not necessarily state of the art, because that is a lot of power to sit idling while you decide where to make that next cut. State of the art computing power also comes with a premium price. Currently, a entry level professional workstation will easily handle raw or uncompressed HD and simple 4K work. For complex 4K workflows with heavy color correction and effects or frame rates at 60 frames per second or higher, you may need a bit more power to meet demanding deadlines. The same will be true for VR in resolutions beyond 4K and in 3D. This workstation is designed to give good performance in the most common of HD and 4K workflows, while not completely draining your bank account.
This workstation is designed to give good performance in the most common of HD and 4K workflows, while not completely draining your bank account.
The Build
We'll look at the individual components ranked in order of importance to the editing process.
Video Card: Gigabyte GeForce GTX 1080 (GV-N1080TTOC-8GD) $509.99
With nearly all post production software now supporting GPU rendering (Cuda on Nvidia and OpenCL on AMD based cards) and that rendering being much faster than traditional CPU/RAM based rendering, it's your video card that will do most of the heavy lifting. At the heart of this card is the Nvidia GTX 1080 GPU which is one of the fastest in the world right now and also one of the best values. It's paired with 8GB of VRAM to get you through your renders quickly.
Gigabyte produces some of the most dependable and affordable graphics cards around, making their GTX 1080 card a great option. The GTX 1080 can support a single 8K monitor or up to four 4K monitors.
CPU: AMD RYZEN Threadripper 1900X, 8 cores, 3.8 GHz $549.99
While the GPU may do most of your rendering, the CPU and system RAM will run your software interface and operating system. There are still functions in normal video workflow that can rely heavily on your CPU, such as taking 4K source footage and scaling it down to SD for a DVD or a small video file for a website or mobile app. Most workstations are built for video use Intel processors, but here I'm selecting an AMD RYZEN for several reasons.
While the 1900X processor may bench test a bit slower than the comparable 8 core, 3.8 GHz model from Intel, the performance difference in a typical editing environment would not be very significant. While this CPU lacks a small bit in speed, it more than makes up for it by supporting more PCIe cards connected to your motherboard at full speed, which can be a huge benefit down the road if you want to add additional video cards, RAID controllers or cards for video capture or streaming. It's also much cheaper than a comparable Intel CPU, which alone makes it worth it. From a reliability standpoint, the faster processors from Intel and AMD are on equal ground.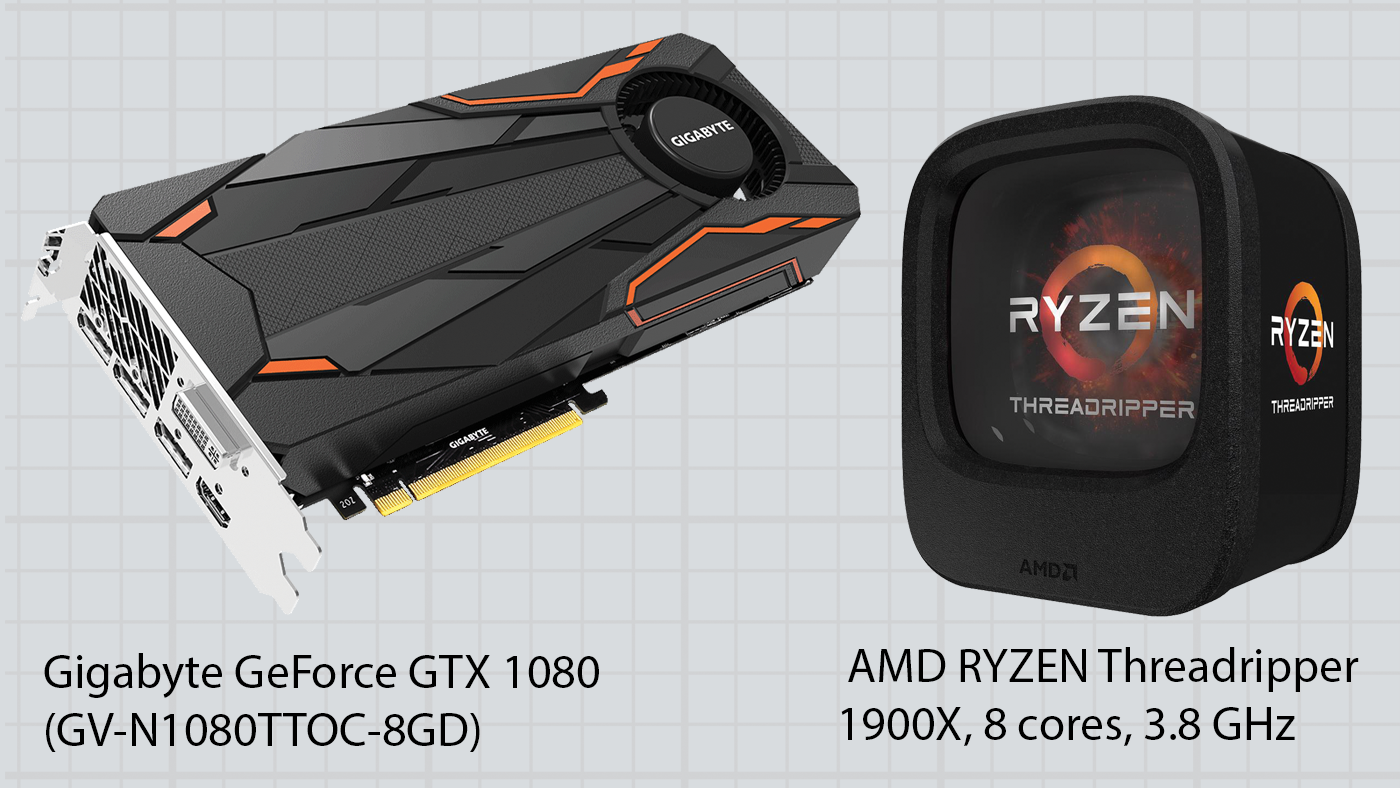 RAM: Corsair Vengeance LPX DDR4 2666, 32GB (2 x 16GB) $354.99
I chose Corsair because they make some of the most dependable, affordable RAM on the market. I went with DDR4 2666 because the RAM runs at its native speed. It isn't overclocked (made to run faster than its recommended speed) so you don't have to worry about it burning up on long renders.
You may never use much more than 12 or 14GB of RAM with your editing software, but you'll need RAM for everything else your system is simultaneously running. For example, if you're running your editing software and want to open Pro Tools or After Effects to alter a clip at the same time, you'll need more RAM. While you're doing this, you may also have a Word document or a PDF or a screenplay open, all of which will need more RAM. And don't forget, you'll need a gigabyte or two of RAM just for your operating system.
RAM is not very expensive so this is not a place to cut costs. I chose a kit with two 16GB DIMMs to match the motherboard I selected, which has eight slots, making an upgrade to 64GB or 128GB easy in the future.
Motherboard: Gigabyte X399 AORUS $389.99
A great motherboard is both dependable and adaptable. The failure of a motherboard can cost you days of lost work time. While there are plenty of cheaper brands on the market, they don't use the quality of components or have as solid a construction as Gigabyte has with their motherboards.
The X399 gives you four PCI Express 3.0 slots (two at x16, two at x8) and one PCI Express 2.0 x4 slot for system expansion. This will allow you to expand your system's capabilities by adding a RAID controller, video capture card, Thunderbolt controller, or a second GTX 1080 video card. The X399 has multiple USB 3.1 ports including a Type C port. Additionally, it has gigabit LAN, WiFi, Bluetooth, eight SATA ports, and support for up to 128GB of RAM. This motherboard will definitely allow you to upgrade your system easily over time.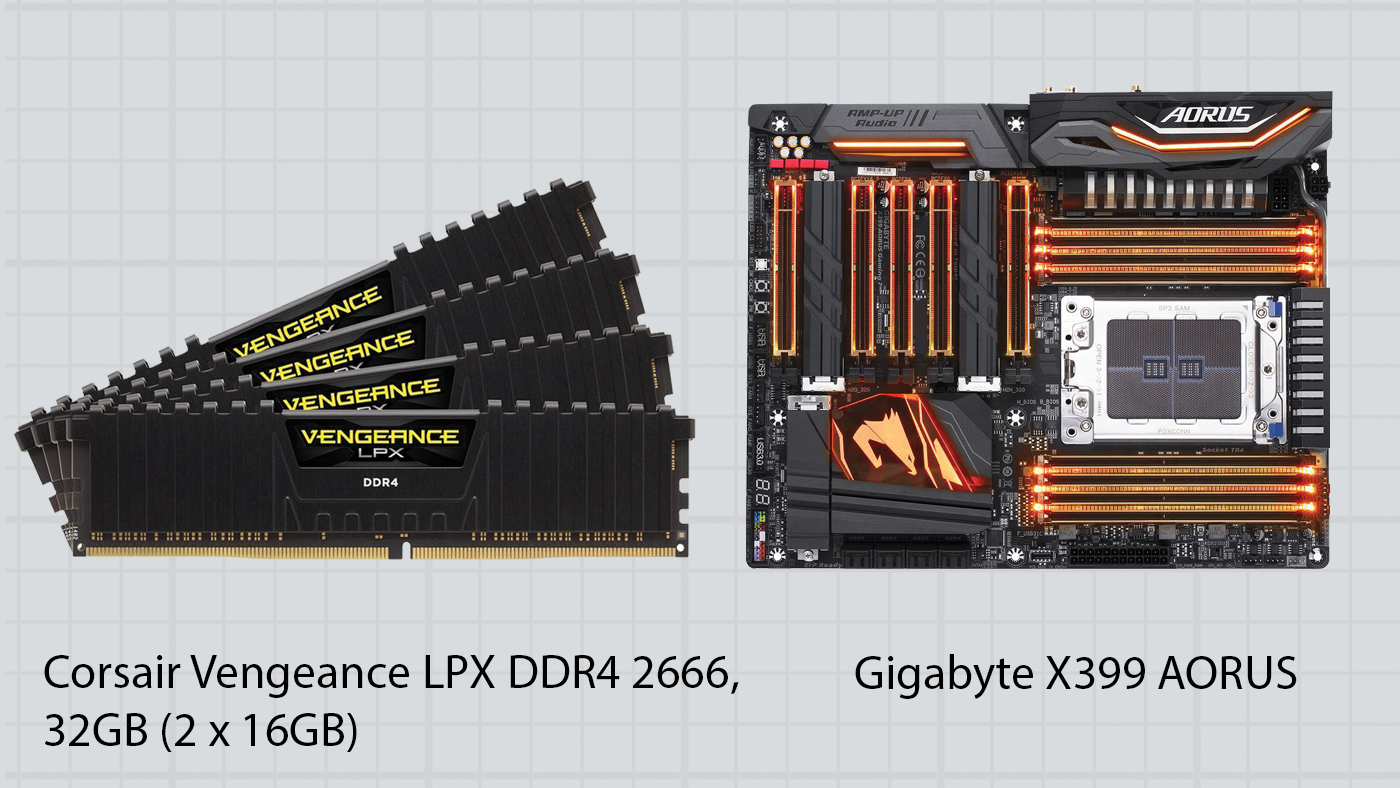 Boot Drive: Samsung 850 Pro 256GB SSD $109.99
An SSD is really the only way to go when it comes to boot drives. Mechanical hard drives are much slower and prone to failure. The X399 motherboard does support M.2 boot drives, but many of these as well as other PCI based drives lack the reliability and ease of installation of SSDs. Right now the Samsung 850 Pro SSDs are amongst the fastest, most reliable drives on the market, and they are priced competitively. A 256GB drive will be enough space for your operating system and programs.
Media Drive: Samsung 850 Pro 1TB SSD $374.99
For most projects, you're not going to need more than 1TB of space for the media and project files you're working on at a single time. This drive has very high transfer speeds; because of this, it costs a bit more than your typical 1TB SSD.
You'll want additional SSD or HDDs for storage and backup of media and project files. This can be done with internal drives or external USB 3 drives. If you need 4TB or more of media storage for editing, an external HDD based RAID storage box maybe be a cheaper, easier option. You just want to make sure that it has a 500MBs read/write speed to ensure performance that is close to that of the Samsung 850 Pro SSDs.
Audio Interface: PreSonus AudioBox USB 96 $99.95
While audiences will often not notice variations in picture quality, they will not tolerate bad sound. The X399 motherboard has onboard audio, but the input and output jacks on computers can often pick up RF noise from the computer itself. The best way to eliminate this threat is with an external audio interface like the AudioBox USB 96, so that the audio you send to your speakers or headphones is clean.
This PreSonus interface has ¼ inch main outs as well as a headphone out both with gain knobs. Additionally you'll find two combination XLR / ¼ inch mic/line inputs with gain controls that can record up to 24bit/96k audio. The PreSonus AudioBox USB 96 is USB bus powered and also has MIDI in and out.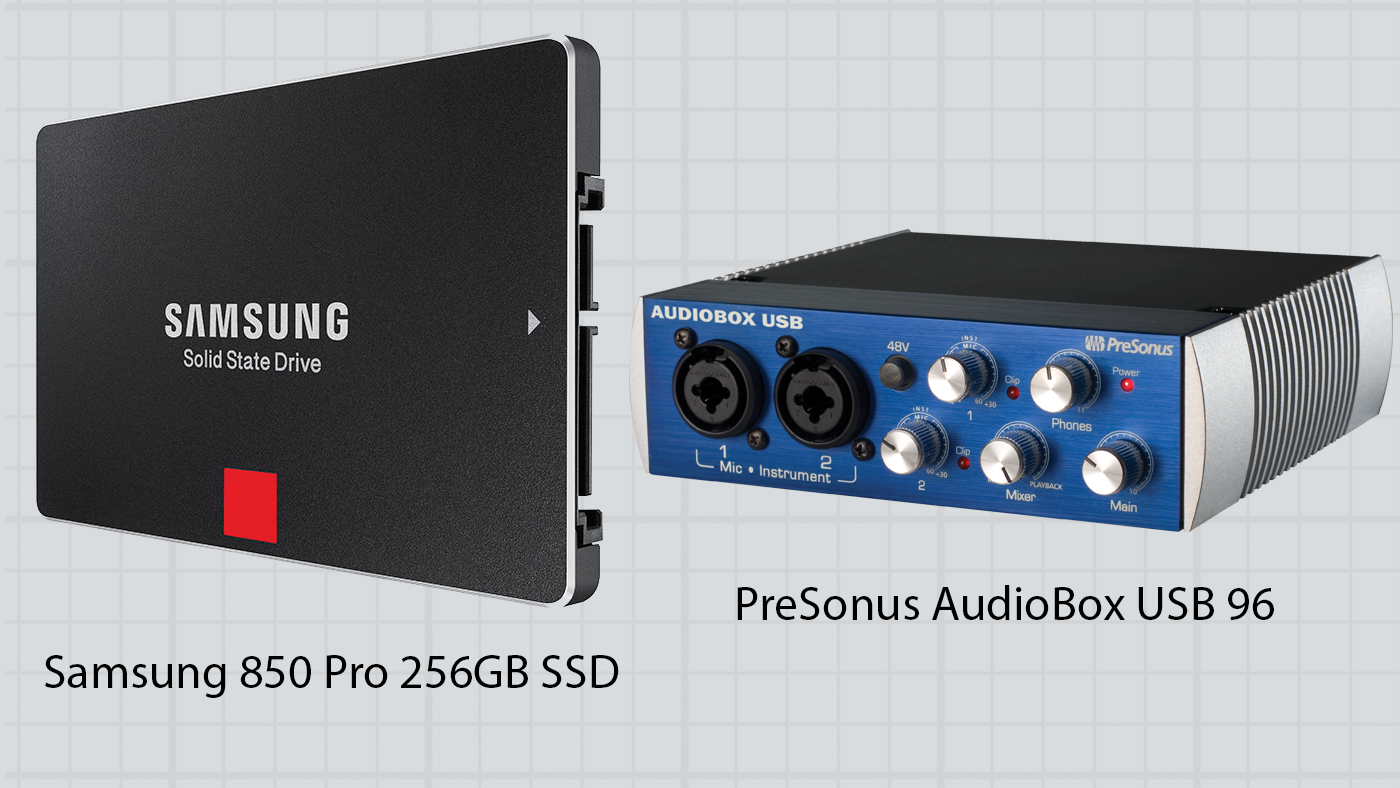 CASE: NZXT Crafted Series Phantom Black / Green Case $120.03
The ease of build of your computer relies greatly on your case. The NZXT Crafted Series Phantom Black / Green case has plenty of space for PCI cards, seven 3.5/2.5" internal drive bays, five 5.25" external bays, and integrated cable management.
Larger case fans create less noise and this NZXT comes prepared with 1 x 120mm Rear Fan, 2 x 120mm Side Fans, and 1 x 200mm top LED Fan as well as support for liquid cooling radiators. The case also has a bottom mount for the power supply, which helps keep the system balanced so it won't tip over easily.
Power Supply: Thermaltake PS-TPD-1000MPCGUS-1 1000 Watt $146.99
When choosing a power supply, you want to insure that you not only have enough power to run your system the way you're building it, but also have a bit more power to allow for future upgrades without having to upgrade your power supply. While this system could run on a 750 watt power supply, by using a 1000 watt unit, we can add another GTX 1080 card, PCIe cards, and multiple hard disks down the road while keeping the 1000 watt unit.
This Thermaltake power supply is 80 Plus Gold Certified which means it's tested to produce minimal heat and use less electricity. The cabling is fully modular so you only connect the power cables you'll need to the power supply, which makes for an easier build.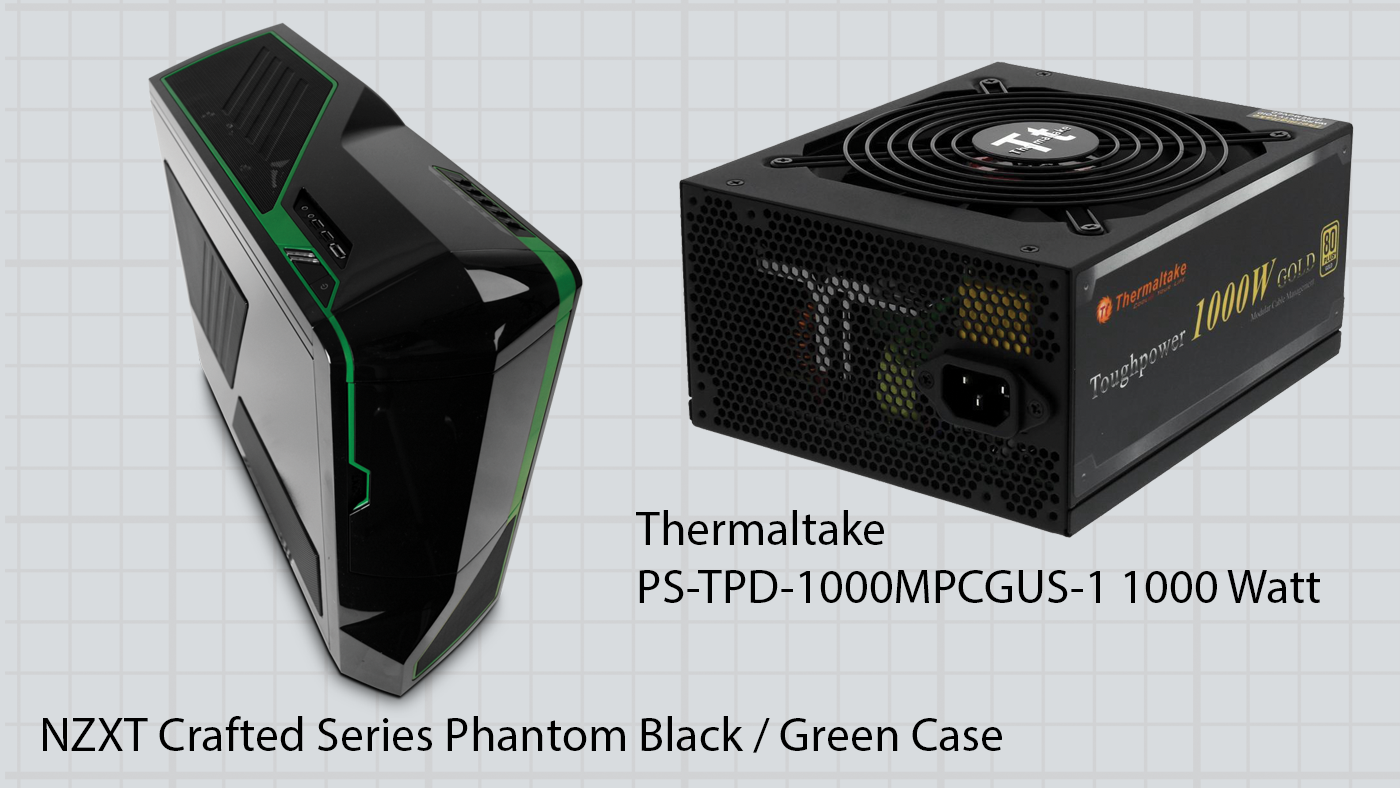 CPU Cooler: EVGA CLC 240 Liquid / Water CPU Cooler (400-HY-CL24-V1) $109.99
Liquid cooling is the best option for keeping your CPU cool while not creating excess fan noise. This cooler from EVGA is easy to install because it's a sealed system with the liquid pre-installed.
Thermal Paste: Arctic Silver 5 $5.95
Thermal Paste creates a path for heat to transfer from the CPU to the CPU cooler. Without it, your CPU will burn up in a matter of milliseconds. Arctic Silver is the best thermal paste available and a must for any computer build.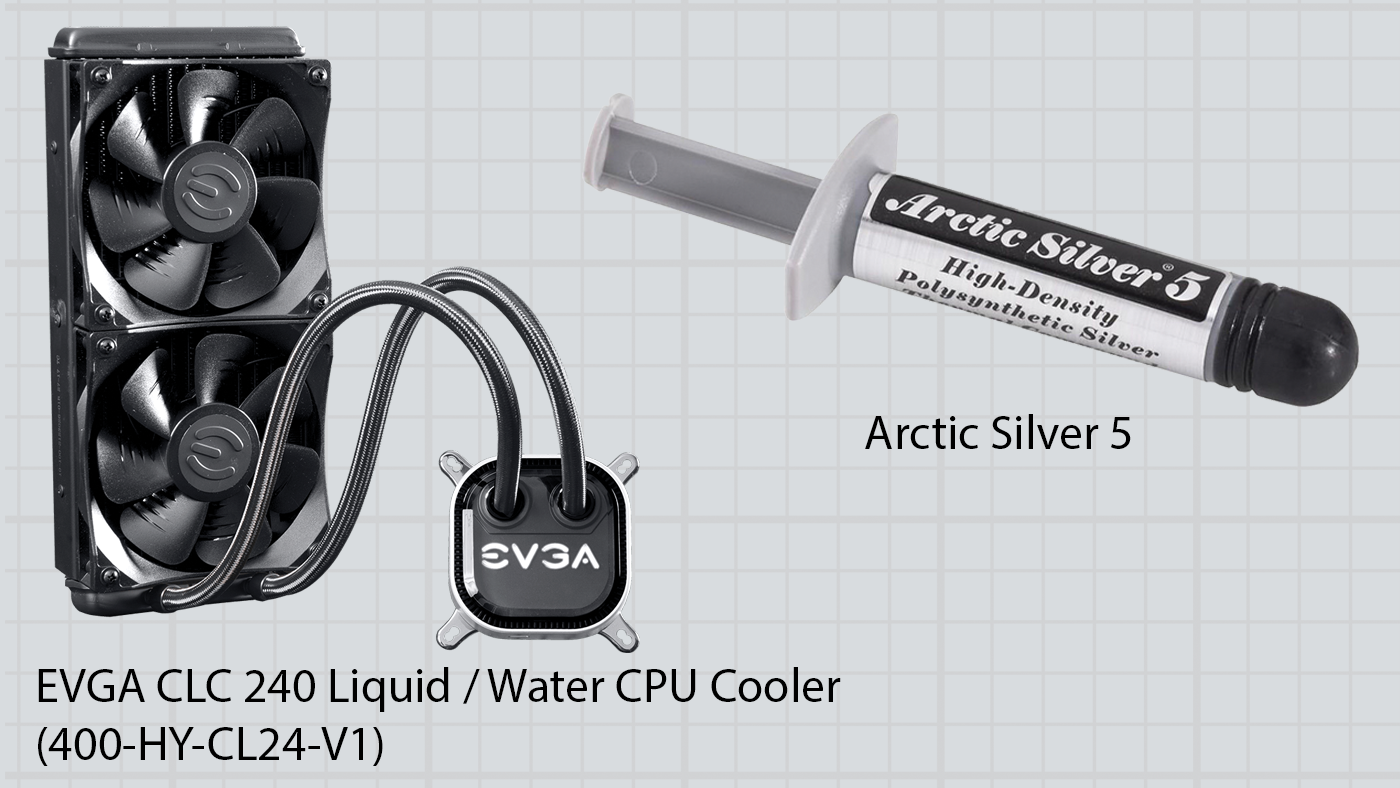 Operating System: Your Choice $0 – $199
As I mentioned before, you'll end up choosing an operating system based on the compatibility of your editing and post production software. If you're editing in DaVinci Resolve or Lightworks, you may want to run Linux which has builds like Ubuntu that are free. Most other software will want Windows 7, 8.1, 10 or 10 Pro. There are a surprising number of fake copies of Windows for sale online so you may want to stick with retailers you trust or purchase and download directly from Microsoft.
Total Cost: $2,772.85 to $2,971.85 (depending on your operating system)
Additional Thoughts:
I didn't list an optical drive because many workflows no longer need optical media (DVD, Blu-ray). If you do need one, there is a good chance you already have a drive you can use. Likewise, I didn't list speakers or monitors since you may already have them as well.
Most of the hardware listed above comes with detailed installation documentation, and many of the manufacturers have more installation guides online. Looking over these can greatly aid you in your build. The hardware may come with drivers, but as a rule you'll want to download and install the driver versions that your post production software recommends, or the latest version for your operating system.
Odin Lindblom is an award-winning editor and cinematographer whose work includes film, commercials and corporate video. Odin has been building his own editing systems over ten years.
AJA Io 4K Plus with Thunderbolt™ 3
Transfer video and audio – whether SD, HD, 2K, UltraHD or full 4K – over SDI and HDMI to/from a Thunderbolt™ 3 equipped Mac or PC with AJA Io 4K Plus. The portable I/O device supports 4K frame rates up to 50p/60p and HDR with 12G-SDI and HDMI 2.0 connectivity, and integrates seamlessly with leading production, post, mastering and streaming tools from Apple®, Adobe®, Avid®, Autodesk® and Telestream®, among others. Paired with AJA Control Room software, Io 4K Plus streamlines the editorial workflow, enabling unified ingest, playback and output. It includes dual Thunderbolt 3 ports enabling daisy chaining for configuration flexibility. Learn more at: https://www.aja.com/products/io-4k-plus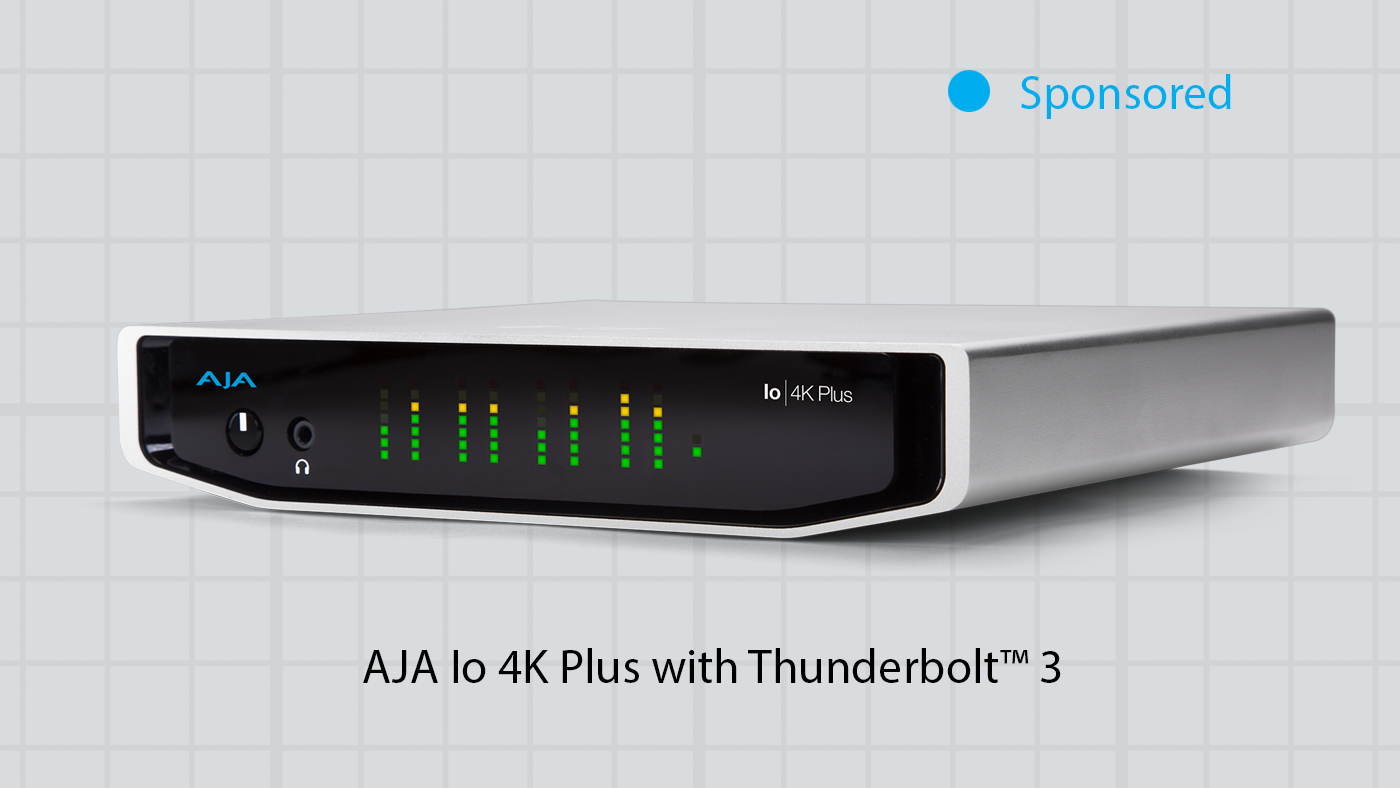 If you want the most cost-effective way to increase performance, look to your CPU. With the Intel® Core X-Series i9-7940X, you get everything that matters for video editors. With 14 cores and 28 threads at a base frequency of 3.10 GHz you'll get faster transcoding, encoding and software interface speed. This i9 has Intel® Hyper-Threading Technology with a max turbo frequency of 4.30 GHz, and it supports up to 128GB of DDR4-2666 memory through four channels. Learn more about the Intel® i9-7940X, the highest combination of single threaded and multithreaded performance, visit intel.com/content/www/us/en/products/processors/core/x-series.html