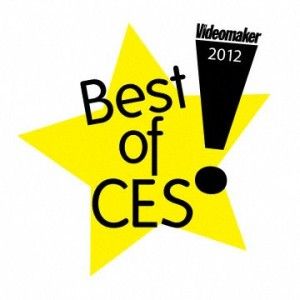 Blue Microphones shows you Spark Digital, one of the new mics they presented to usat International CES 2012. It also came away with our award for Best Microphone. This mic is a small update of the Spark. What's new here is the ability to interface with Apple products via its 30-pin connection. What that means however, is up to you. You might sit this next to your iMac with GarageBand '11 and record away. Maybe your mobile device is too busy to be your audio recorder in addition to calling, or browsing, or gaming. We hope not, lugging around more equipment is almost never desirable, but when your iPhone doubles as your audio recorder, there's one less piece of equipment to carry. Being able to record onto mobile devices with the Spark Digital allows you more versatility with a mic that is already competing for a spot in your sound booth setup.
In addition to versatility, getting great audio is one of the biggest strengths of the Spark Digital. With a frequency response of 26Hz – 20kHz and sensitivity at 28mV/Pa, it has great range. The signal to noise ratio of 84db should be plenty for those of us that aren't recording a VO with John Ratzenberger. There is also a switch which allows you to control the focus of the frequencies the mic picks up. The mic allows you to mute it or monitor quite easily with an LED meter controls for volume and gain. A direct headphone jack also allows for real-time monitoring no matter what device you use to record.
[image:blog_post:13022]
It interfaces with USB 2.0, so feel free to plug and play with Macs and PCs alike. Quit discussing computer manufacturers and keep it light, Spark Digital aims for pleasing any audio needs. There are fewer and fewer situations that a mic like this isn't a good fit for.
The Spark Digital updates what the Spark did well, combining USB inputs, direct headphone monitoring and focus control to make it a clear twin.