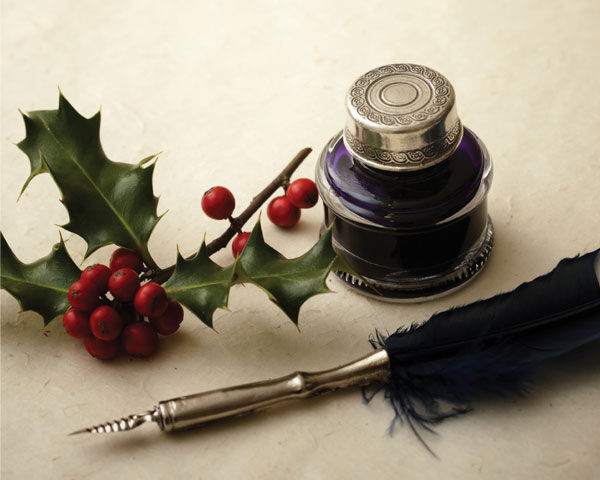 Holiday Shopping List for Video Producers So that special one-day-a-year holiday is upon us. The day many people, young and old, anxiously await. When people scurry down the halls in their slippers and jammies, hoping to get a peek at that one item theyve been hoping to own a one of a kind super-duper priced item only found at a Black Friday sale. The malls open before dawn, other stores are open all night, stores are so anxious to make a sale that they offer huge doorbusters and loss leaders just to get you to buy. And people all over town lose their senses.
Does anyone feel like me and think this stuff is getting a bit out of hand? I often wonder what non-Christmas celebrants think about all the noise? How do you dim the din? It's tough not to get engaged in all the commercialism, but let's face it – a sale is a sale and if you're a video producer, you can NEVER have enough stuff. If it's just a new tabletop tripod or another hard drive, if I can get it marked down, I'm happy, regardless of the time of year.
Making a List But since this is the time of year many people expect to get or buy more toys, and you're a video producer – what would be the BEST video gift you'd like to receive? We have a few hints you might want to whisper in Santa's ear. Our Uber Associate, Videomaker writer Doug Dixon has a great Holiday Gadget List just for you. Check it out.
Checking it Twice According to the Consumer Electronics Association, [CEA], more than half of American citizens are expected to shop this weekend. Now if you're making plans to do some heavy lifting…er, shopping, don't walk out the door or tickle the keys until you've read some hints from our friends at Retrevo. We told you about Retrevo a few years ago, a wonderful "Go To" site for electronics research. From the Good to the Bad, [OK, I'll throw in the Ugly, too!] the folks at Retrevo take their research seriously and offers a lot of insight to products' reliability and price comparison, among other cool tidbits. They even have tips for making your gadget world Earth-friendly.
Among some of the tips are lists for:
1. Nationwide Black Friday Deals
2. Nationwide Black Friday Duds
3. Nationwide Black Friday Store Hours
What video gadget gift would you like to receive? Talk to us! Send us your wish list, we're curious to know what our readers are looking for this year.
Who's Naughty or Nice? Many people seek deals online and if you prefer to cruise online rather than on the crowded streets, make sure you shop safe. Were video producers, so we should know technology better than the average consumer, but sometimes a good deal is hard to pass up. The biggest online shopping days are December 5-15th, or thereabouts, so you can relax and enjoy your 4-day Thanksgiving weekend in peace, and wait until next week to do any heavy shopping. But, before you go anywhere to shop online, check out McAfees 12 Scams of the Holidays list. These are for scammers, but what about retailers that seem legit, and when you excitedly open your delivery box you find you didnt get everything you thought you were buying? Check out Videomaker's Buyer Beware article that offers some good advice for camcorder shopping online. And if you're out and about looking for a deal, Jennifer Waters, with Market Watch has a good list of "2011 Secrets to Finding the Best Holiday Deals. Check it out.
Admire The Grinch Finally, if you dont want to appear to be a lemming running with the pack or Bah, humbug! is your motto, then theres always Do Nothing Day, a movement to stop the madness of over-shopping and consumerism. As for me? Well, love me or hate me, admire me or curse me, but I've had all my holiday shopping done since before Halloween, so if I do get a chance to venture out, it will be for gifts for number 1: Me.
Happy Shopping, everyone!