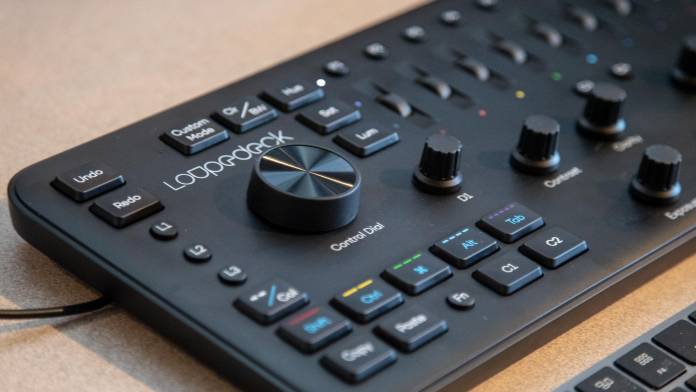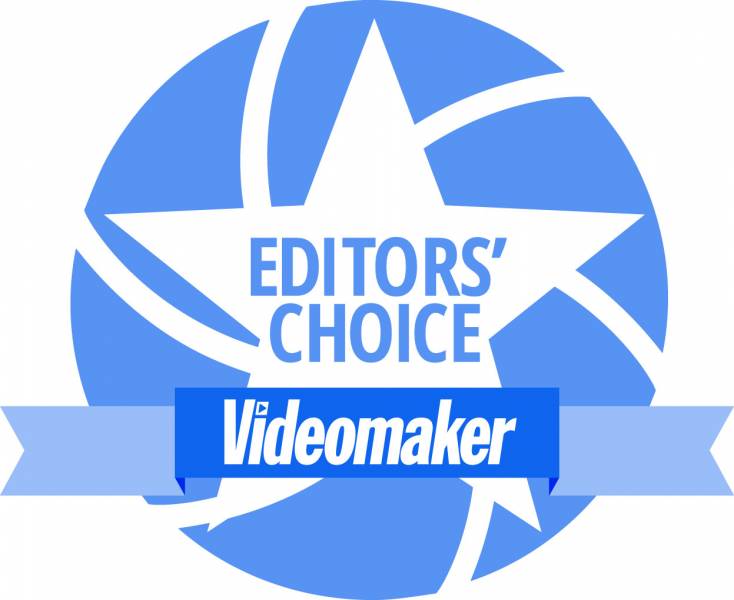 The Loupedeck + is a wonderful editing console for any Adobe Premiere Pro CC user. Unlike other consoles, the Loupedeck + embraces dedicated buttons rather than complete customization. Though it does have some customization, there isn't much need for it because there is already a button or knob for just about anything you need to do. Add in that it's only $250 and the Loupedeck + is a good value.
We want to disclose right off the bat that if you use any other editor outside of Adobe Premiere Pro, this product isn't currently supported. However, if you are an Adobe user, you are in for a treat. When the Loupedeck + arrived, we quickly plugged it in and started using it. The USB cable is built into the unit. We then downloaded and installed the Loupedeck software, and we were off. The next time we opened Premiere Pro, the console worked flawlessly.
The first thing we noticed was that we could do color adjustments with the console when in the editing workspace.
The timing was perfect; we were in the middle of an edit. Prior to receiving the Loupedeck +, we toggled between the edit and color workspaces. On that project, we were lifting the black on every shot. Most of our footage was stock and needed to work with the rest of our main footage. Because we were adjusting just about every shot, using the color workspace is beneficial. That way, Lumetri Color is automatically applied to every clip. The first thing we noticed was that we could do color adjustments with the console when in the editing workspace. Just turning a knob would apply Lumetri and make the requested changes. We just made sure we had scopes in our editing workspace and then there was no more back and forth.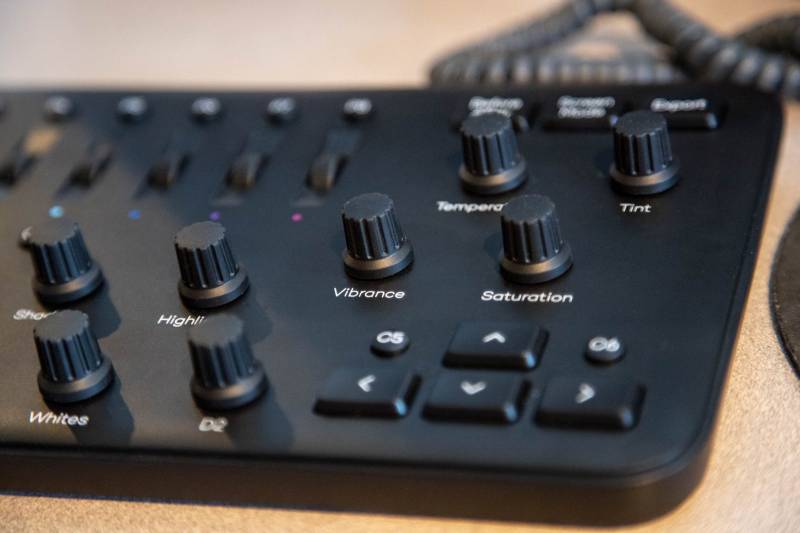 Because we didn't need to assign or map any buttons and because the buttons are labeled, the learning curve was very quick. Sure, this limits what you can customize, but if everything you need is there, why bother with the extra setup? Still, if you do need some customization, there are six custom buttons and two custom dials. On top of the color tools, there is also a full shuttle with copy/paste buttons. You could use the Loupedeck + instead of a keyboard and potentially edit faster with more precision.
The Loupedeck + found its home between the keyboard and the screen. The console's knobs offer nice granular control that is perfect for the subtle changes color correction sometime requires. We use the Apple Magic keyboard with numeric keypad and we were able to easily reach up to the knobs because they were a bit higher than the keys; we weren't clicking keys on accident.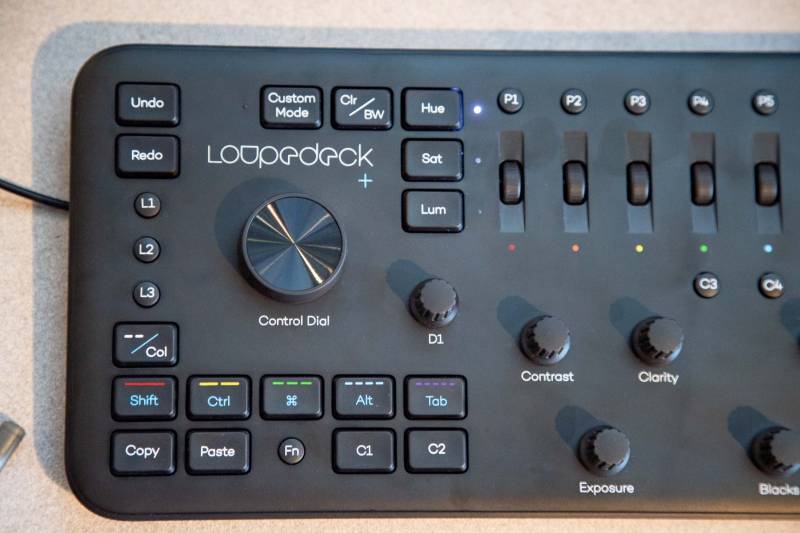 Now that we have gushed over the Loupedeck +, let's talk about the not so great things about it. It's built of all plastic. That should be fine unless you plan on traveling with it. The knobs, though they provide good control, do have a bit of give and feel on the cheap side. Although the black finish is nice, it does show dust better than other colors. Lastly, the USB cable comes out from the bottom, not the side, which would be our preference. They have a channel for the cable, but we had a hard time getting it to stay in the channel. We would have loved to see a Bluetooth version without a cable, but that would surely increase the cost.
Marketplace
The photo and video editing console marketplace has grown significantly as of late. There have been shuttles for a long time, but not specifically for color adjustment. Let's look at three different offerings at a wide range of cost.
The first is a modular solution that ranges in cost depending on configuration. Starting at $200, the Palette Starter Kit comes with the required brain, two buttons, a knob and a slider that can control just about anything. The idea behind Palette is that individual buttons, dials and sliders can be combined for endless expansion. A button is only an additional $30 and a slider or dial will set you back $50. The big drawback for Palette is that it requires complete setup and none of the knobs, dials or sliders have any labeling. They can glow a different color but are otherwise unlabeled.
The next is the Tangent The Ripple for $350. The Tangent is a hybrid system with some customization and some predesigned functions. The Tangent offers color wheels like those found on high-end consoles. At that price, however, the build is plastic and the trackballs are lightweight.
Last is the DaVinci Resolve Micro Panel for $995. The Micro Panel is, in essence, a small professional editing console. It combines the idea of a dedicated software with Blackmagic's history of making high-end editing hardware. It has a big price tag, but loads of function if needed.
Final Thoughts and Recommendation
If you want an editing console and use Premiere Pro, then the Loupedeck + is for you. It's easy to use and set up. We really like that everything is labeled and it fits easily on the desk with a keyboard. It is easy to fit into any workflow, and at $250 bucks, its lowest cost option. We really liked using it and found we were able to do better corrections while spending less time to get them done.
SUMMARY
WEBSITE: 
STRENGTHS:
Labeled knobs and buttons

Easy setup
WEAKNESSES:
Built-in USB cable is awkward
RECOMMENDED USES:
Narrative Filmmaking

Documentary Filmmaking and Journalism

Corporate and Event Videography

Marketing Video Production
TECH SPECS:
Software:

Adobe Lightroom 7.4 or later, Adobe Lightroom 6, Adobe Premiere CC, Skylum Aurora HDR, and Beta integration with Capture One (additional photo editing software compatibility under development)

Operating System:

Windows 10, 8.1, or 7

macOS 10.12 or later

Network Connectivity:

A network connection is needed for Loupedeck software downloads

USB Cable:

USB 2.0 Type-A (integrated)

Dimensions:

15.6 x 6.0 x 1.6″ / 39.6 x 15.2 x 4.1 cm

Weight:

1.48 lb / 0.67 kg