Finally, this year Canon entered the full-frame mirrorless market with the EOS R, an innovative but flawed camera — that is, when it comes to shooting video with it. With the introduction of the EOS RP, Canon now has two full-frame mirrorless cameras. Is that saying much? Not really. Every other brand that has a full-frame mirrorless camera offers at least two different options. However, the price of the EOS RP is its stand out feature.

With a 26.2 Megapixel (MP) full-frame CMOS sensor, the camera shoots 4K and only costs 1,300 bucks. That's a crazy low price for a new full-frame camera. It's got the new RF mount first introduced in the EOS R. However, it's limited to only shooting 24 frames per second (fps) in UHD 4K, but it can shoot up to 60 fps in HD. Additionally, It has a fully articulating touchscreen, dual-pixel autofocus and long battery life. It's has a single SD card slot and a 29:59 record limit, but it has separate headphone and mic jack. Sounds pretty good, doesn't it? Many are going to be tempted with the price tag, but is the camera good enough for video shooters?

Perks and quirks
By far, the best thing about this camera is its price. At $700 less than its closest mirrorless full-frame competition, the RP is offering significant value. However, we are still waiting for full-frame 4K from Canon. Unless you are shooting in HD, video shooters don't get to benefit from the larger sensor. In fact, the crop factor of 1.7x is greater than that of smaller APS-C sensor (1.5x crop) cameras. Additionally, for those who want to shoot in HD, the camera lacks the option to shoot 24 fps. This means you get to either suffer with the crop when shooting 24 fps in 4K or shoot in 29.97 or 59.97 in HD.

Advertisement
One thing Canon has offered that no other manufacturer has been able to match is a fully articulating screen. Being able to tilt, move and rotate the monitor to avoid glare or just to be able to see your shot is a must. The added benefit of being able to shoot selfie-style for a vlog doesn't hurt either. However, you will need a wide lens to counter the crop when shooting in 4K. Good thing Canon has three different RF to EF adapters; The current native lens selection and cost are limiting factors for Canon RF shooters. There is only one Canon RF lens available for under $1,000: the Canon RF 35mm f/1.8 IS Macro STM for $500.
We'd like to see more RF mount STM lenses because their cost would be more in line with the cost of the camera body. The kit lens, the Canon RF 24-105mm f/4L IS USM is just a bit over a grand at $1,100 but the other two available lenses are $2,200 and $3,000. Sure you can buy EF lenses and use the adapter and most will, but with the adapter, this small camera gets much larger.

A really neat feature new in the RP is camera controlled focus stacking. Called focus bracketing, the camera takes a picture and adjusts the focus for a set of pictures to be combined in post. This means you can shoot at a low f-number and control the amount in focus after the fact. We tested this to capture an image at f1.2 of a camera where we wanted the full camera to be in focus, but have beautiful bokeh in the background.
We set the bracket to take 20 pictures over a focus increment amount and were able to get the camera in beautiful focus from lens tip to the rear of the camera. Sure this is a photo feature, but it's still a great tool when you need it. And because the camera does the focus control, it takes all the guesswork out of taking a picture and adjusting the focus manually for the same effect. This is a technique that has been used in automotive photography for a long time, but having it available in-camera takes out the human error out of the process.

The last quirk we'd like to talk about is the lack of C-log and HD only out the HDMI. Canon has been stingy with putting C-log into non-cinema cameras, so it's not surprising that it's missing in this camera. Additionally, if you want to capture to an external recorder for better compression, you are limited to HD only. If the camera shoots 4K, it should have a 4K output.

EOS R vs. EOS RP
The EOS RP is $1,000 cheaper than the R. To make the RP more affordable, Canon needed it to be less feature rich compared to the R. The first feature missing in the RP is the sensor cover. If you haven't seen it, the EOS R has a cover over the sensor when you have the lens off the camera. Because mirrorless cameras are notorious for getting dust on the sensor, we thought it was an ingenious answer to a silly problem. But the RP doesn't have it, making it just like any other mirrorless camera. We can get over this.

Moving on, the EOS RP uses the same battery as Rebel cameras like the T7i and T6i. This provides another cost savings over the EOS R. The EOS RP's LP-E17 battery is $10-$15 cheaper on average compared to the LP-E6N used by the EOS R.
The EOS RP borrows its sensor from the 6D Mark II and the R from the 5D Mark IV. There isn't a huge difference in megapixel count — the EOS RP has just 4.1 MP less. Both the R and RP have a fully articulating monitor that we love, however you get half the resolution at 1.04M pixels on the RP vs 2.1M on the R. The RP sees the return of the mode dial over the multi-function bar introduced with the EOR R. We are glad about this. Although the idea of the multi-function bar is intriguing, it's more novel than valuable in its current form. What you lose is a top LCD; the EOS RP has none.
As expected the EOS RP is lighter than the EOS R by 5 ounces. Lastly, the HDMI output is drastically different from the two cameras. The EOS R offers 10-bit 4:2:2 UHD 4k out the HDMI whereas the RP only gives you 8-bit 4:2:2 in HD.

Shooting native lenses
We shot all of the current native lenses on this camera. That's not saying much, though, because there are only four available so far. More have been announced, but they are yet to hit the marketplace as of this writing. All of the RF lenses come with an additional control ring that can be customized. We used it for ISO control. That gave us fingertip control of the whole exposure triangle.

Our favorite lens for the EOR RP is the Canon RF 35mm f/1.8 IS Macro STM for $500. It's the most affordable lens and a great fit for the size of this camera. 35mm is a normal focal length, so expect what your eyes see when shooting at full-frame. However with the 1.7x crop in 4K, its effective focal length, in that resolution, is just about 60mm. Although its a prime, 35mm is a very easy lens to walk around with. We'd love to see a full set of these primes to be available for a similar price with the RF mount.

We then shot with the RF 24-105mm f/4L IS USM with a price of $1,100. It's the kit lens, but current MSRP doesn't show any savings when you buy the lens with the camera. We are glad this lens has image stabilization (IS). Because the body itself only offers digital stabilization, its needed, especially when zoomed telephoto. This lens hangs down past the tripod plate mount on the bottom of the camera. This can be more or less awkward depending on your tripod plate.

Speaking of awkward, using the RF 28-70mm f/2L USM with a cost of $3,000 with the RP looks comical. Not only is the lens two and a half times the cost of the body, but it's also a huge lens. The reason its big is because of the added glass needed to get f/2. The lens is a bit of an overkill for this camera and because the RP looks good at higher ISO's, f/2 will be a stylistic choice, not one out of the necessity for light. However, the image from this lens is fantastic and the focal length is ideal.

The last native lens is the Canon RF 50mm f/1.2L USM with a price tag of $2,300. The lens is nearly double the length of the EF version. F1.2 is amazing, though how often are you really going to shoot with that shallow depth of field? It has beautiful round bokeh from its 10 blade iris. Like the EF version, this lens looks amazing.

Adapting EF mount Lenses
The adapters that Canon announced with the EOS R are intuitive. You can either get a straight adapter, nothing fancy, just gets you from an EF lens to an R mount camera body for $100. The next adapter adds a customizable control ring and costs $200. But the best adapter is last, get EF to R with the control ring and a variable ND filter and you now have an ND that fits every EF lens. That means no adapter rings are needed to get the right thread size to use an ND filter. By far this is the most usable adapter out there, but it comes with a hefty price tag of $400.
There is also a circular polarizer option if you don't want the ND. Canon has already run specials including the $100 adapter when you buy the kit, though it's not likely they will do that forever. We would suggest the simple adapter for the EOS RP, the control ring is nice and the ND is amazing. However, if you're aim is to keep the cost down, you really only need the adapter.

We shot a bunch with the adapted lenses. From the EF 16-35mm f/2.8L II USM to the EF 24-70mm f/2.8L II USM and EF 70-200mm f/2.8L IS II USM. With the adapter, the lenses were not the best balance when shooting the EOS RP handheld. We didn't see a big difference to the autofocus system when shooting non-native lenses, though the motors are easier to hear on the EF's.

Autofocus
The EOS RP has dual pixel CMOS AF with 4779 AF points. We believe dual pixel AF to be the best AF system out there. With that said, the technology is shared, but not every camera with dual pixel performs the same. For example, dual-pixel in the Canon 1DX Mark II is the best out there for video shooters. It's equal to the autofocus in the C200. Both of those cameras cost $6,000 or more, so it's not too fair to compare these to a $1,300 camera. However, cost difference aside, the AF does work pretty well with the EOS RP.
The best AF function was found using face detect AF. The camera did a good job of identifying faces and focusing on them. We were not impressed by the amount of time it took once it identified a face to focus on it.
Even when we upped the tracking sensitivity to be responsive and increased the acceleration tracking it still took a few seconds to gain focus. Tap focus, on the other hand, is much faster. Once it gained a lock on a face and focused on it, it did a great job tracking the subject, even when panning the subject out of frame. When the camera was moving instead of the subject, we didn't see the same focus lock. The speed at which it gains focus would explain its difficulty changing the focus plane.
Overall, we would use the AF on this camera in situations where you have to, but we wouldn't lean on it out of anything but desperation, it just doesn't keep up when shooting video.

//cdn.playwire.com/bolt/js/zeus/embed.js
Image quality
The image out of the EOS RP is good. It has the Canon look and color science. Is there anything special about its image quality? No, not really. It's just run of the mill. There isn't a ton of dynamic range, so be careful when shooting in dynamic lighting. If you are dealing with full sun and dark shadows, you'll need to make compromises in your exposure settings. When in post, we were able to pull out some details from the shadows, though not without additional noise. The EOS RP captures 4:2:0 8-bit H.264 Mp4's at 120 Megabits per second internally to a single SD card.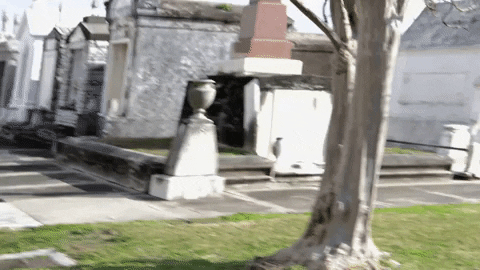 Rolling shutter
The EOS RP has significant rolling shutter when shooting in 4K. If you are worried about vertical lines bending when you pan the camera, this should concern you. Though if you don't do fast pans, rolling shutter isn't as big of an issue. And when shooting in HD it has little rolling shutter.

Image stabilization
Canon is the only full-frame manufacture to not include sensor stabilization in their mirrorless cameras. That means you will need to lean on optical IS in the lens or use digital IS. The issue with digital IS is it gives you even more crop. The camera offers two depths to its digital IS, The first is the normal mode and the second is enhanced. Enhanced offers even more crop than normal, though it did a pretty good job. Is it good enough to use all of the time? That depends on what you shoot, however it is better than no IS when you need it. Lens optical IS is still better, but will work with the digital IS if wanted.

//cdn.playwire.com/bolt/js/zeus/embed.js
Low light performance
With the limited native lens selection, you might have to shoot on a lens that isn't perfect for the job. Take the RF 24-105mm f/4L IS USM. It's a great focal length and has a constant aperture over the zoom of the lens, but it's f/4. Most of the time f/4 gives the amount of depth of field you want, but you may not have the light to expose properly. It's in these situations where the low light performance of the camera really matters. What we are really trying to figure out is the highest ISO at which you can shoot without noise degrading the image.
Starting at ISO 100 and doubling that along with doubling the shutter speed, we are able to see at what ISO noise is introduced into the picture. Shooting up to 1600 is no problem for the EOS RP. From ISO 1600 to ISO 6400, the noise is minimal and likely able to be eliminated with some noise reduction in post-production. Over ISO 6400 and the noise in the picture will become distracting. It is also at this point the noise begins to color shift. Is being able to shoot up to ISO 6400 good? Yeah, it's about standard with full-frame mirrorless cameras. And if you are used to using other Canon cameras, the EOS RP has great low light performance by comparison.

Battery life
The battery is a bit smaller than the one used in the EOS R. However, the performance is just as good. On a single battery, we saw an hour and 43 minutes of battery life. That was while shooting in 4K, with the monitor close to the body of the camera. We saw no overheating and that was in a slew of working conditions including being inside a camera bag recording the inside of a lens cap. We are impressed with the battery life and pleased that there are no overheating issues.

Media
The camera has only one SD card slot, not a big deal, though we don't like much that the card slot is in the battery compartment. On some tripods, the battery compartment is not accessible till you take the camera off. It supports both UHS-II or UHS-I SD cards. Additionally, with no surprise, the camera has a video record limit time of 29:59.

Ergonomics
The camera is on the smaller size of full-frame cameras weighing only 1.07 pounds with battery and media, but without lens. The body is smaller than the EOS R. The smaller size might cause your pinky to not be used while holding. To remedy that, canon offers a non-power grip for those that want a little extra to hold on to. The Canon EG-E1 Extension Grip costs $80 and comes in three colors, red, blue and silver/gun metal. We didn't feel the need for the added grip. When shooting photos, using the shutter button would make our pinky fall off. When shooting video, our hand angle was different because of the location of the record button.

Menu usability
If you are digging through a menu to find a feature or option, it will slow down creativity. The touch function on the screen made menu navigation much easier. See what you want, tap on it and its there. Canon makes the second best camera menu in the market. Second to the video only Blackmagic Design, but most of their cameras don't shoot photos. Most things are accessible in the first level of the menu. Although some things are in secondary menus it didn't take long to learn where everything was that we needed to use. We were able to add all of our favorite menu items into the custom menu, so we only had to go digging once when we set up the camera.

Shoot assists
The camera offers focus peaking, though even on high, it wasn't very helpful. We would have liked it to be bolder. This would make it easier to see it highlighting the in-focus areas. The camera does not offer zebras. When manually controlling the gain of the audio input, audio meters are available to view as you shoot. Lastly, it has a histogram that can easily be pulled up.

//cdn.playwire.com/bolt/js/zeus/embed.js
Internal intervalometer
You can make 4K time-lapse in camera with the EOS RP. It's easy to use, too. While shooting a bridge over a river, we shot a simple time-lapse. We wanted to have the water flow past, showing boats moving swiftly as clouds pass in the sky. Within the intervalometer controls, it has a few shooting scenes for typical time-lapse scenarios, or you can opt for manual control. We choose the one for shooting clouds, and it worked great. If you want to get into time-lapse photography for video, you don't need anything but the EOS RP and a way to keep it steady.

Marketplace
Full-frame for less than $2k doesn't exist outside of the EOS RP. However, because of the crop shooting 4k, video shooters that are not also taking pictures with the camera or shooting in HD don't get to use the full sensor. For this reason, we are going to compare it to smaller sensor cameras, because video shooters won't have the full sensor to use unless they shoot in HD and then they are limited 29.97 and 59.97 fps.

The Sony a6500 costs $100 less at $1200 and has a 24.2MP APS-C CMOS sensor. The body is smaller, and it doesn't offer independent headphone and mic jacks. However, it does offer S-Log3 and can shoot up to 120fps in HD. Additionally, it offers 5-axis in-body image stabilization. On the other hand, the camera is notorious for overheating and has a very short battery life; we're talking 30-40 minutes.

Next is the Fujifilm X-T3 for $1500. This camera has a 26.1MP APS-C CMOS sensor and can shoot up to 60fps in UHD 4K. It offers F-Log and 10-bit out. It has a tilting touchscreen and phase-detect AF.

Final thoughts and recommendation
Canon hit a home run with the EOS RP. Because of the price tag, fully articulating screen, separate headphone and mic inputs, it's a hard camera to beat on value. Its lack of 4K output and significant rolling shutter in 4K is a bummer, but it's acceptable for the money. The big deal for video shooters is whether you can accept the sensor crop when shooting in 4K. Just a year ago, Sony was the only name when it came to full-frame mirrorless, and with the EOS RP, Canon has significantly undercut the market price for full-frame.
Should you buy the EOS RP? It has its flaws, but with a $1,300 price tag, it's hard to pass up.
SUMMARY

STRENGTHS:
Fully articulating screen
Independent headphone and mic jacks
Long battery life
WEAKNESSES:
No 24fps in HD
HD HDMI output
RECOMMENDED USES:

Online Video Production
Casual Video Production
TECH SPECS:

Lens Mount: Canon RF
Pixels Actual: 27.1 Megapixel
Sensor Type: full-frame CMOS
Image Stabilization: Digital, 5-Axis (Video Only)
Interval Recording: Yes
Recording Modes: MP4/H.264
UHD 4K (3840 x 2160) at 23.976p/25p
Full HD (1920 x 1080) at 25p/29.97p/50p/59.94p [60 Mb/s]
HD (1280 x 720) at 25p/29.97p/50p/59.94p [12 Mb/s]
Recording Limit: Up to 29 Minutes, 59 Seconds
Audio Recording: Built-In Microphone (Stereo)
Viewfinder Resolution: 2,360,000 Dot
Monitor Size: 3″
Resolution: 1,040,000 Dot
Type: Articulating Touchscreen LCD
Memory Card Slot: 1 x SD/SDHC/SDXC
Connectivity: 3.5mm Headphone, 3.5mm Microphone, Canon E3, HDMI C (Mini), USB 2.0, USB Type-C
Wireless: Wi-Fi, Bluetooth
Battery: 1 x LP-E17 Rechargeable Lithium-Ion Battery Pack, 7.2 VDC, 1040 mAh
Dimensions (W x H x D): 5.2 x 3.3 x 2.8″ / 132.5 x 85.0 x 70.0 mm
Weight: 1.07 lb / 485 g (Body with Battery and Memory
Did you find this content helpful?