Western Digital today revealed the ArmorLock SSD. This SSD, according to Western Digital, reimagines data security, completely building its security system from the ground up.
The G-Technology AmorLock is an encrypted NVMe 2TB SSD that's made to deliver both security and high-performance data management. Many other SSDs struggle with this balance, often having to pick one over the other. Western Digital believes that the AmorLock is able to offer high metrics for both security and performance, without needing to compromise.
Reinventing data security with ArmorLock
Unlike many other SSDs out on the market, the ArmorLock doesn't require the user to have specialized security knowledge. Essentially, all a user needs to operate the device is a smartphone or a computer. The smartphone app helps users through the entire setup process. While manufacturing these devices, Wester Digital gives each device a root of trust and a digital certificate of authenticity. Its encryption algorithm is based on Western Digital's Sweet B system, which the company has made open source. Each drive and smartphone is paired with a Bluetooth protocol, allowing the smartphone to act as the key for opening the ArmorLock. So, there is no need for passwords. As long as the device is paired, the device can be unlocked.
The only downside right now is that the platform is only available for iOS and macOS at launch. However, Wester Digital has confirmed that they are currently working on an Android and Windows version.
No passwords needed
As we just mentioned, there is no need for passwords with ArmorLock. The drive doesn't need a password. The key exchange tech directly link storage encryption to the hardware-backed biometric authentication of the smartphone. So, you can used things like the form of face or fingerprint recognition.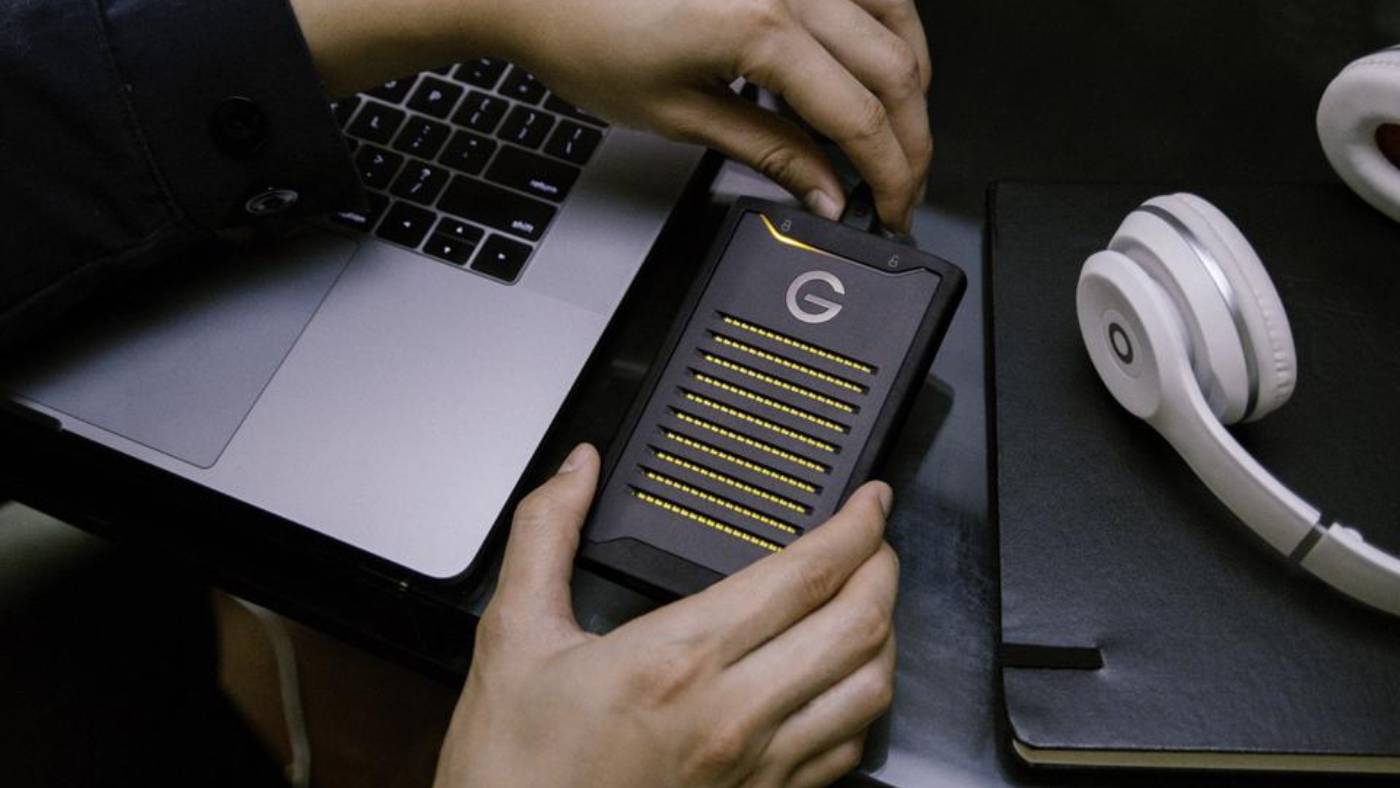 ArmorLock's recovery system
Additionally, if you happen to lose your drive or it gets stolen, there's a recovery system you can use. The system can generate an unlock code that the user can keep until the drive needs to be physically recovered.
Performance
The ArmorLock SSD delivers read and write speed of up to 1000MB/s through its 10GB/s USB port. So while the device is focused on keeping your data safe, it also seems to perform at an optimal level.
Durability
Durability is an important part of security. While it doesn't allow someone to steal your data, you can still lose your data if the device breaks while traveling. The ArmorLock is IP67 water and dust resistant and it can survive drops of up to three meters. So it should handle most punishment you would encounter when using it on the go.
Pricing and availability
The G-Technology ArmorLock encrypted NVMe 2TB SSD is out now for $599. You can learn more on the official Western Digital website.