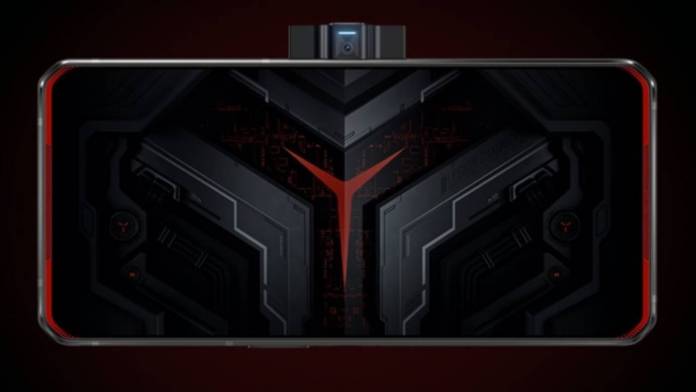 The upcoming Lenovo smartphone, the Legion, is a new high-spec gaming smartphone that could make it easier for streamers with its pop-up selfie camera.
The Lenovo Legion smartphone features a 20-megapixel pop-up selfie camera located on the side of the camera. It is also right on the middle of the camera. So, the placement of the pop-up camera makes it easier for you to stream yourself while gaming on the phone. It is something that we have not seen many, if any, smartphones do.
Fast pop-up camera
Lenovo says the phone's camera will pop up at a very fast rate. In just 0.496 seconds, the camera will pop up. Additionally, the camera will retract in 0.5 seconds. While it is true the retraction is slower than the pop-up speed, you likely will not notice the difference.
Other specs of the smartphone
As we mentioned above, the Lenovo Legion has some impressive, high-specifications that make it a powerful gaming smartphone. It sports a 6.67-inch AMOLED display with a 144 Hz refresh rate and is powered by a Qualcomm Snapdragon 865+ processor. That processor comes with 6GB of RAM, 128GB of storage, and 90-watt charging.
The phone's cameras include a 4-megapixel main and 16-megapixel wide-angle cameras. For audio, the phone has dual front speakers and RGB lighting.
Pricing and availability
Lenovo says the phone will be released in China on July 22nd for around RS 50,000. That is about $670 in US currency. Right now, we do not know if the phone will come to North America or Europe. We will just have to wait and see if the phone proves to be a success.