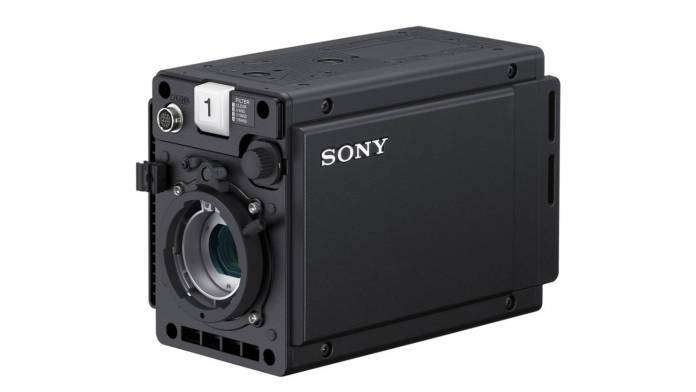 This week, Sony announced its latest point of view (POV) camera, the HDC-P31, which meets the demands of HDR workflows all in a compact design.
As stated above, the HDC-P31 is a POV system camera with remote functionality and 1080/60p HDR capability. The model's remote menu setting and status monitoring should shorten the time, and people needed on-site during production. Additionally, the HDC-P31 is said to be both lightweight and flexible, which is excellent considering POV cameras often are mounted in hard to reach areas.
A look inside the HDC-P31
The new HD model sports a global shutter three 2/3-inch CMOS sensor. The sensor should enhance the camera's optical performance to provide higher sensitivity and lower noise in the image. Additionally, the HDC-P31 can be used as an integral part of the HDC series and work alongside the Sony XVS series of switchers.
HDC-P31 remote features
Often, POV cameras are located all over a set and are hard to access. This makes remote functionality very important to production efficiency. Remote access keeps crews small and reduces the time when changing settings. Remote access using a Web UI is planned for winter 2020 via a software update that will allow for menu setting, status monitoring, log files, and firmware updates to be done offsite. Also, when using compatible lenses, operators can adjust the back focus of the camera remotely. Tally can be supported through an IP network cable as well.
Higher sensitivity and lower noise
The HDC-P31 offers HD shooting with a sensitivity of F12 (at 1080/60i, 1080/60p), F13 (at 1080/50i, 1080/50p). As for noise reduction, it offers low noise of 62dB, making it more viable in different lighting conditions.
Supporting HDR workflows
With the increasing demands of HDR production, the HDC-P21 supports HDR with a choice of S-Log3 / HLG. The camera additionally accommodates the Sony SR Live's workflow by offering simultaneous production in HDR and SDR. Also, the camera supports SR Live metadata, which is embedded in the SDI signal feed.
Availability
The HDC-P31 drops this November.
Image courtesy: Sony