Sony recently announced new gear upgrades for its professional Airpeak S1 drone. The new products include an RTK Kit, a new lightweight gimbal and an enhanced battery.
Real Time Kinematic (RTK) Kit
With the Real Time Kinematic (RTK) Kit, Sony's Airpeak S1 drone can achieve highly precise positioning and navigation without lag, enabling it to maintain a stable flight path. The RTK system uses a base station that receives satellite signals from the Global Navigation Satellite System (GNSS). There is also a receiver mounted on the Airpeak S1 that uses these signals to determine its position. By comparing the signals from multiple GNSS satellites, the system can calculate the drone's precise location, velocity and orientation. This means you can achieve centimeter-level accuracy in positioning and reproducible flight paths.
Gremsy Gimbal PX1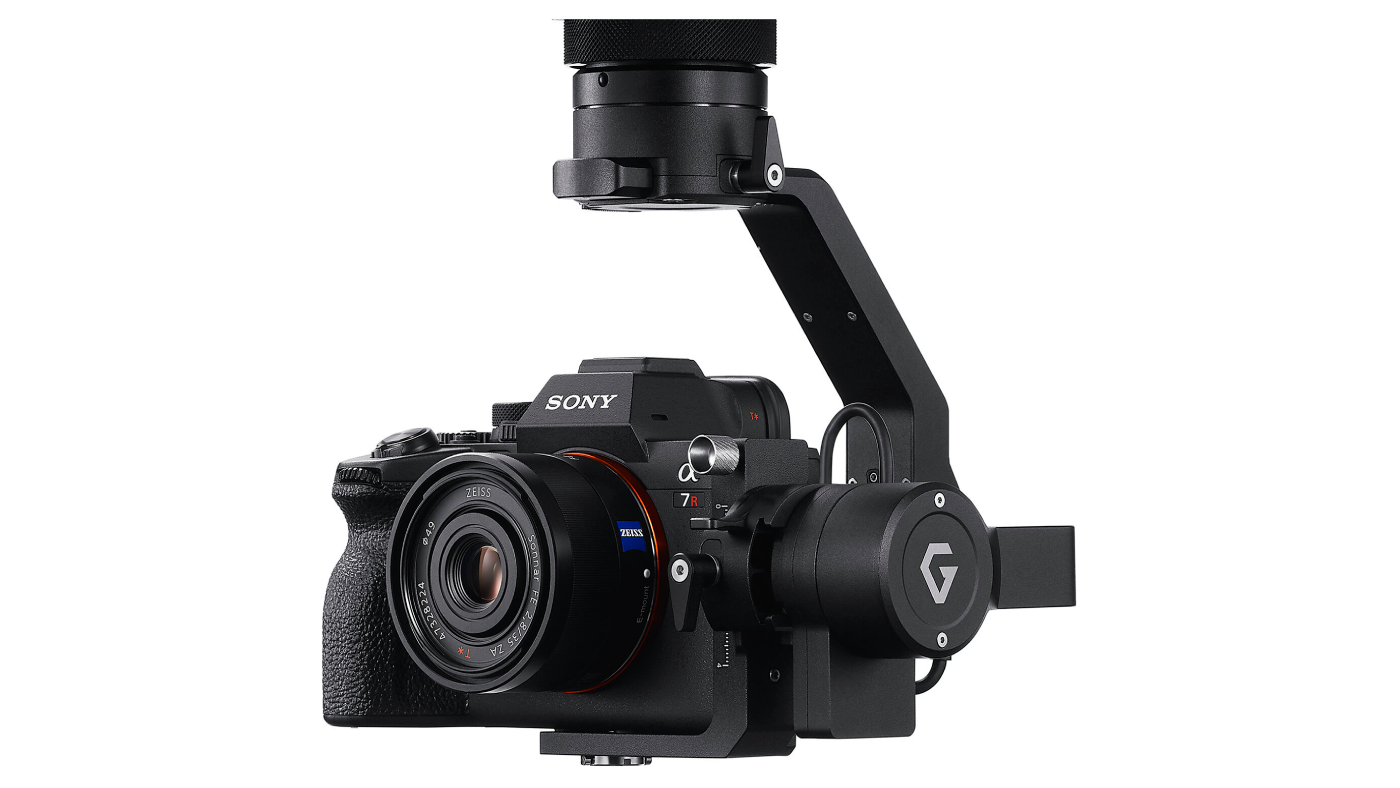 The Gremsy Gimbal PX1 is a state-of-the-art, lightweight gimbal that has been explicitly designed to be used with Sony's Airpeak S1 drone. The PX1 is more than 40% lighter than the Gremsy Gimbal T3 for Airpeak. The new gimbal also operates smoothly with Sony mirrorless cameras such as the A7R V, A7R IV or the A7R IVA. When combined with the RTK Kit, the PX1 can record positioning and log orientation even more precisely to capture vital data. In addition, you can pair the PX1 with the Airpeak S1 and the Flight app via the remote controller. This means you can control the gimbal's movements and adjust camera settings without touching the camera. It even supports touch-operated focus area setting and selection of focus position.
Advertisement
Enhanced battery
Sony's new LBP-HM1 3,938 mAh battery has a higher capacity to provide longer flight times than the previous generation. As such, the Airpeak S1 can now fly for up to 30 minutes without a payload. With the new RTK Kit, PX1 gimbal, an A7R IV and the Zeiss 35mm F2.8, your flight times will be up to 20 minutes. In addition, you can access real-time information about the battery's status through the Airpeak Flight App.
What we think
Sony's Airpeak S1 drone is a professional drone designed for commercial and industrial applications. However, combined with a Sony Alpha mirrorless camera, you could also use it for filmmaking. The RTK kit would be ideal for setting precisely repeatable flight paths so you can retake a shot as many times as needed. The new lightweight PX1 gimbal and enhanced LBP-HM1 battery are also great new products to extend the drone's flight time. The Airpeak S1 is a specialized product with a professional price. However, Sony's new upgrades are worth considering if you use one.
Pricing and availability
The RTK Kit with the Base Station retails at $3,999 and will be available for delivery from June 9, 2023. The Gremsy Gimbal PX1 for the Airpeak S1 is also priced at $3.999 and ships from May 19, 2023. And Sony's LBP-HM1 enhanced battery for the Airpeak S1 costs $399 and will be available from June 23, 2023.