Samsung has announced a portable SSD, the Samsung T7 Shield. It's the third SSD in Samsung's award-winning T7 SSD range, joining the Samsung T7 and T7 Touch.
Fast read and write speeds
The T7 Shield has fast read speeds of up to 1050 MB/s and write speeds of up to 1000 MB/s. These speeds make the T7 Shield more than 1.9 times faster than current SATA-based portable SSDs. It is also more than 9.5 times faster than external hard disk drives. The T7 Shield maintains this high performance until it fills over 2 TB without Dynamic Thermal Guard (DTG).
Durability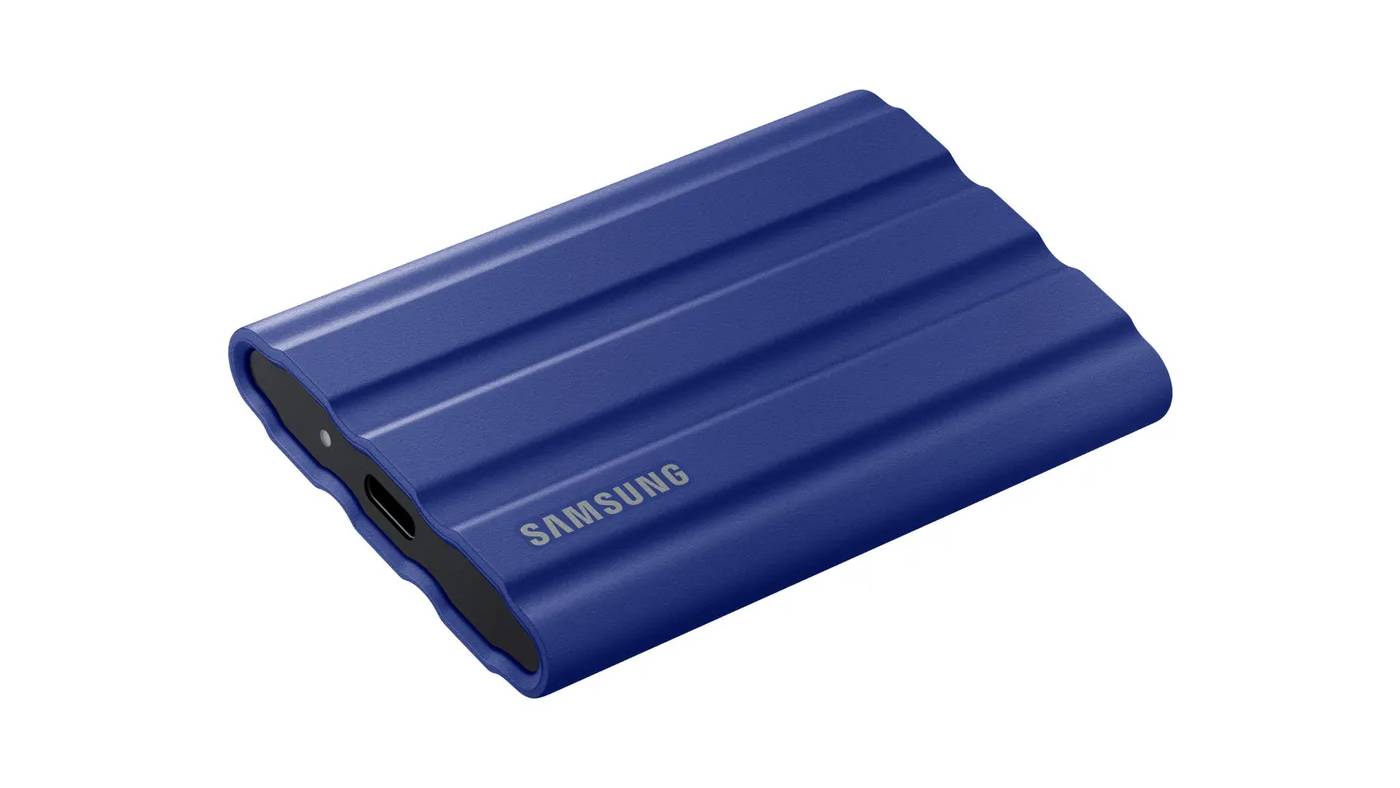 Samsung has designed the T7 Shield to be the company's most durable portable SSD. It has enhanced durability for outdoor and indoor use compared to Samsung's previous portable SSDs. The T7 Shield is ideal for outdoor content creators and travelers who need a fast drive without worrying about potential data loss.
IP65 rated
The T7 Shield is IP65 rated for water resistance to rain. It also has dust and crush resistance. In addition, Samsung has given the T7 Shield strengthened drop resistance up to 9.8 feet. The device has an aluminum body with low heat conductivity rubber textured exterior for maximum protection. The T7 Shield can operate in an extreme range of temperatures from -40°C to 85°C. Also, Samsung has fitted all of this into a lightweight, portable SSD that's about the size of a business card.
Compatibility
The T7 Shield has been designed to be compatible with PCs and laptops. However, it will also work with smartphones, game consoles, and even broadcast cameras.
Pricing and availability
The Samsung T7 Sheild is out with a price of $160 for the 1 TBs model and $290 for 2 TBs version.