Today, Samsung announced the 980 PRO SSD. It's the company's first consumer PCIe 4.0 NVMe solid-state drive and is powerful enough to handle high-end gaming.
According to Samsung, the 980 PRO is designed for professionals and consumers who "want cutting-edge performance in their high-end PCs, workstations and game consoles." The SDD delivers x the data transfer rate of PCIe 3.0 and still maintains compatibility with PCIe 3.0.
Handling high-end applications
The 980 PRO SSD is capable of handling both 4K and 8K content creation. At the same time, it can play graphic-heavy games. So gaming content creators, or creators that want to have some fun from time to time, seem like the audience Samsung was looking to satisfy here. The SSD's key components, including its Elpis controller, V-NAND and DRAM, should be able to "deliver the full potential" of PCIe 4.0, according to Samsung. This allows the 980 PRO to offer sequential read and write speeds of up to 7,000 MB/s and 5,000 MB/s. Also, random read and write speeds can reach up to 1,000K IOPS. This makes the SSD up to two times faster than PCIe 3.0 SSDs and up to 12.7 times faster than SATA SSDs.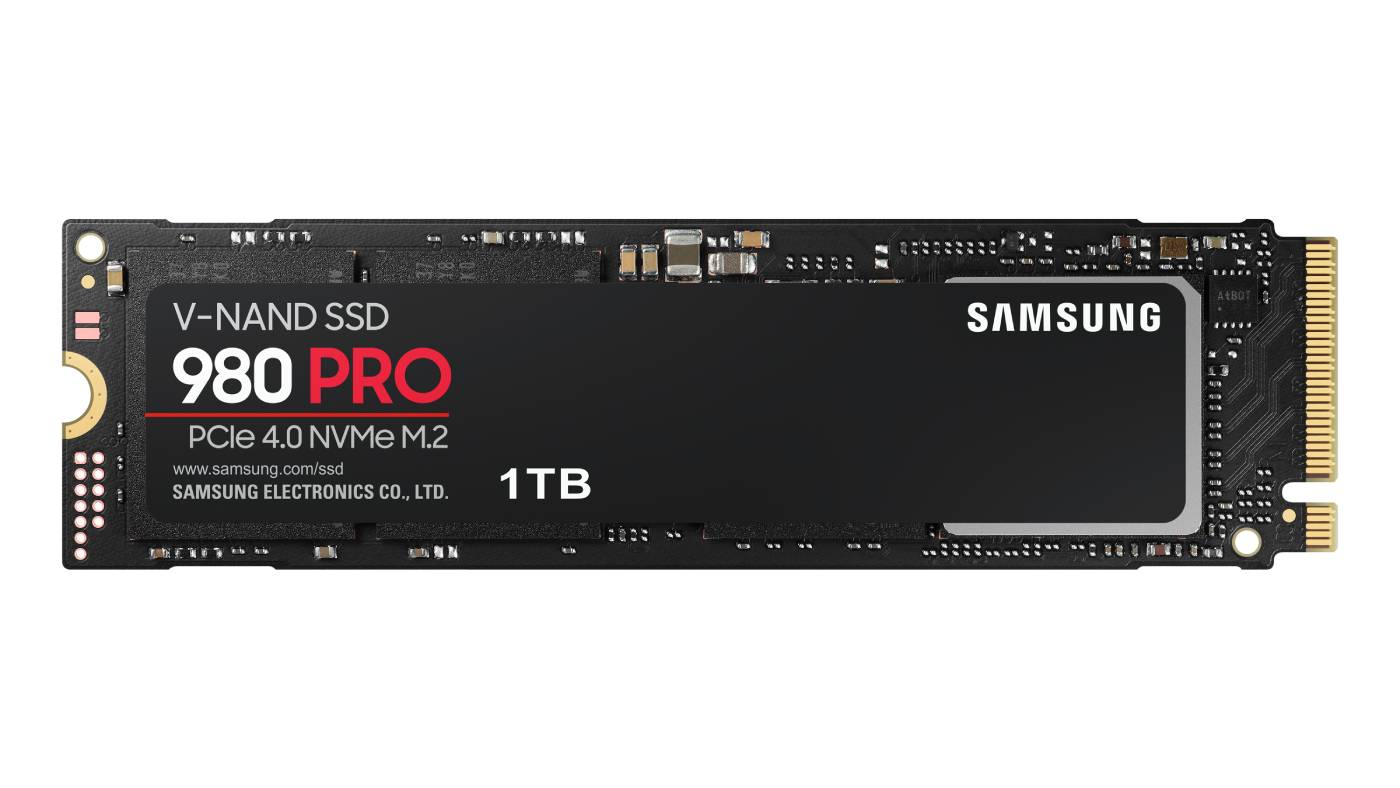 980 PRO's storage
There are three storage sizes you can choose from. The Samsung SSD 980 PRO comes in 1TB, 500GB and 250GB. There will be a 2TB capacity model coming later this year. Samsung said we can expect it to come sometime at year's end.
Thermal control
Since the 980 PRO is handling high-end applications, it needs to effectively keep cool. According to Samsung, it includes an "outstanding" thermal control solution. Most high-end NVMe SSDs use external copper heatsinks to diffuse heat. The SSD uses a nickel coating on the controller and a heat spreader label on its back side.
"Dynamic Thermal Guard technology further ensures that the drive's temperature stays at the optimal level, minimizing performance fluctuations over the long haul," Samsung said.
Pricing and availability
Here's the pricing for the three 980 PRO SSD models:
250GB model: 1TB
500GB model: $149
1TB model: $229
These models will be available sometime this month.
Image courtesy: Samsung