Update: The RØDE VideoMic NTG is a recipient of our Editors' Choice award, which recognizes exceptional video production equipment, software and services. Click here to see a complete list of current Editors' Choice award winners in the microphones category.
RØDE has just announced the latest addition in the VideoMic line, the VideoMic NTG. This shotgun microphone looks like it will be an extremely versatile mic for practically all users.
NTG shotgun microphones are typically known for being on the go microphones that are lightweight but capable of delivering broadcast-quality audio. According to the press release, the VideoMic NTG will have everything that we've become accustomed to in the NTG series, along with VideoMic features. But it doesn't aim to be a carbon copy of those two mics. RØDE says the VideoMic NTG will improve the acoustic design of the new NTG5.
Features
Auto-sensing output that switches between TRS and TRRS
Infinitely variable gain control
USB output with headphone out
Digital switching for high-pass filter, pad, safety channel, auto-power function, HF boost
dB peak warning light
Rechargeable li-ion battery
Weight: 94g
Battery life: 30+ hours
A super versatile mic
The VideoMic NTG is a mic that can be used in many different setups. It can be used on-camera with DSLRs/smartphones, a boom mic and a USB mic for recording voiceovers, podcasts or live streaming.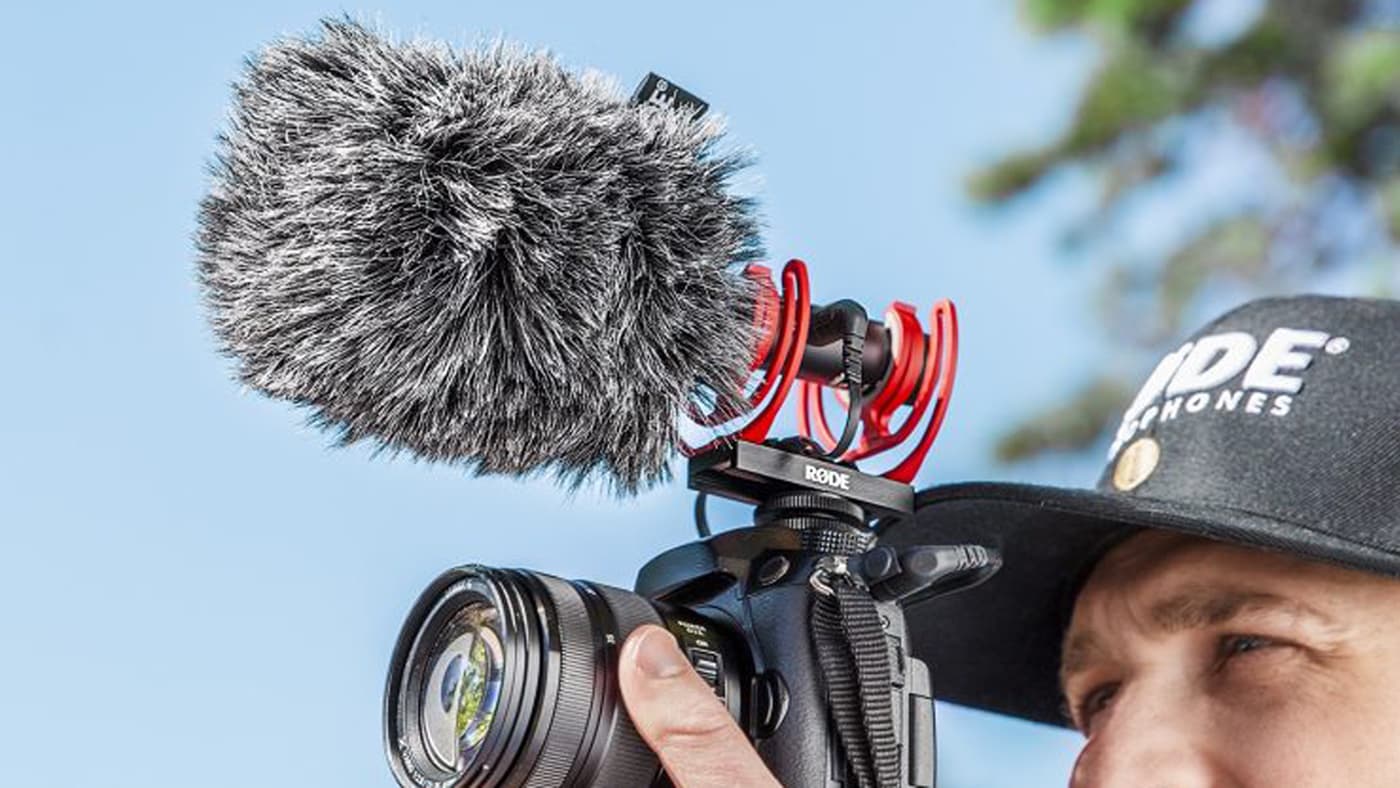 Delivering on it signals
This mic has a highly directional super-cardioid polar pattern and infinitely variable gain control. Users are able to adjust the mic's output from mic level to line level to headphone level. There is also an Auto-sensing 3.5mm output that automatically switches between TRS and TRRS. It would work for both cameras (TRS) and mobile devices (TRRS). No need for adaptor cables.
The VideoMic NTG has a high-pass filter (75Hz or 150Hz), – 20dB pad, high-frequency boost, and safety channel. Additionally, the switchable safety channel records an additional channel at -20dB if the main channel just so happens to clip.
Mounting
The microphone uses the Rycote Lyre shock mounting system with cable management. Also, it works with a sliding rail mount.
Pricing and availability
The VideoMic NTG costs $249 and will begin shipping this week.