Rode has announced the launch of the Rode NT1 5th Generation, the latest version of the company's studio condenser microphone. The NT1 was first released more than 30 years ago and has sold more than six million units.
The unclippable microphone
Rode says that the NT1 5th Generation is the world's first microphone to feature a 32-bit float digital output. 32-bit float recording has a huge dynamic range, capable of recording data +770 dB above 0 dBFS and -758 dB below. In practical terms, this means it is impossible for your audio recordings ever to clip, so it doesn't matter where you set your recording levels. You will need a separate recorder or a program on your computer that can record in 32-bit float to pair with the NT1 5th Generation microphone.
Connectivity
The NT1 5th Generation features Rode's patent-pending Dual Connect output. This means that you can connect the microphone to an audio interface or mixer via XLR. However, you can also connect the NT1 5th Generation directly to a computer via USB for studio-grade, plug-and-play recording. In addition, the microphone comes with XLR and USB cables, a studio-grade shock mount and a pop filter for minimizing unwanted voice artifacts.
Sound quality
Rode's NT1 has improved circuitry for even lower self-noise, and at 4 dBA, Rode says it is the world's quietest studio condenser microphone. In addition, the microphone has a built-in professional-grade audio interface. It also features Rode's ultra-low-noise, high-gain Revolution Preamp, with high-resolution (192 kHz) A/D conversion and advanced digital signal processing.
Build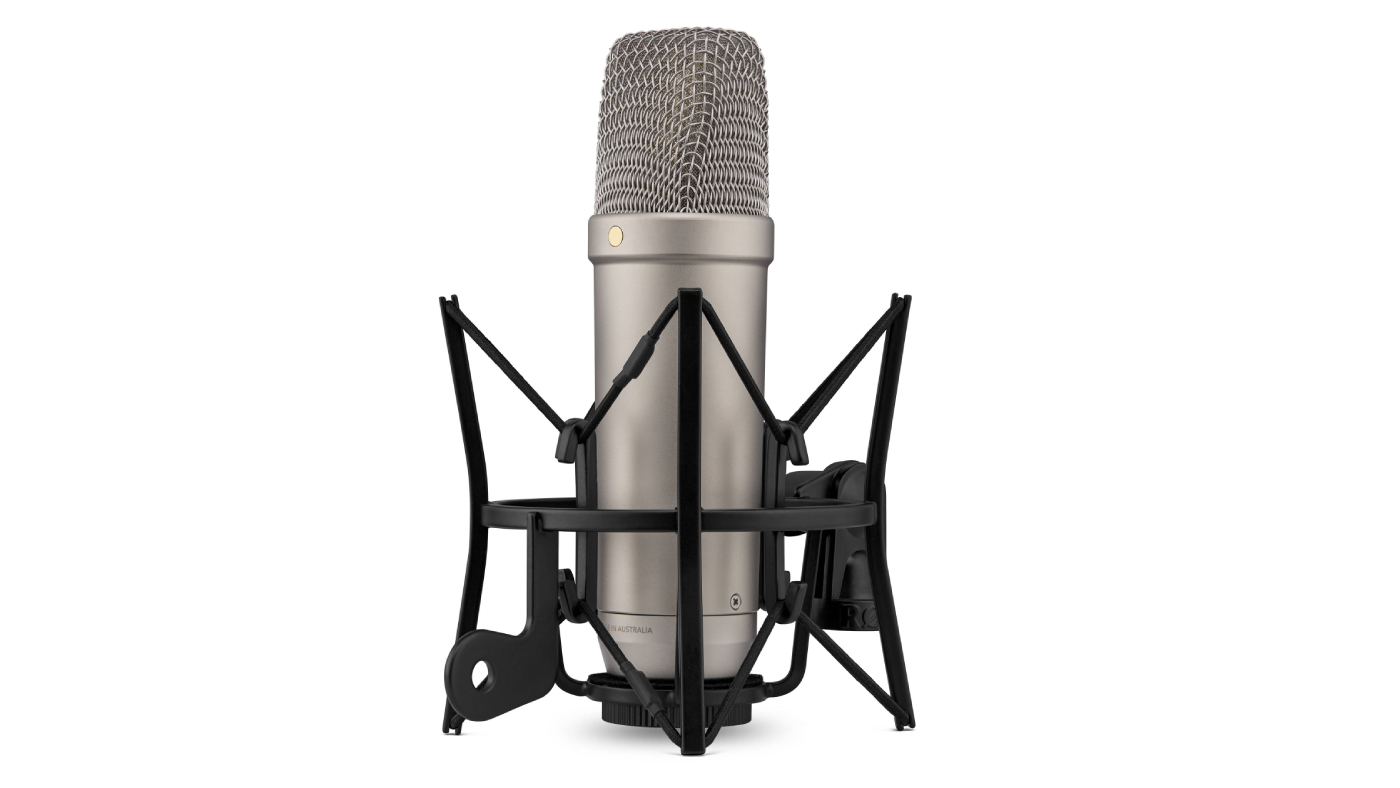 The NT1 5th Generation weighs under 11 ounces (308 g) and measures 7.4 inches by 2 inches by 2 inches (189 mm x 52 mm x 52 mm). The body of the microphone is machined from aluminum. It is also available in black or silver, with high-grade finishes that are extremely resistant to scuffs and scratches. In addition, the NT1 5th Generation is backed by Rode's 10-year warranty, so you can rely on it for years to come.
Apps
Rode's NT1 is compatible with the free Rode Central companion and Rode Connect podcasting apps. With Rode Central, you can access the microphone's advanced APHEX processing and effects. These include compression, a high-pass filter, noise gate and the APHEX Aural Exciter and Big Bottom effects. In addition, Rode Connect is a simple yet powerful solution for podcasting with the NT1 5th Generation. The software lets you connect up to four Rode USB microphones to a single computer. It also features an intuitive interface for mixing and recording your podcast.
What we think
The Rode NT1 is a great microphone; that's why it has been popular for so long. With the 5th Generation revision, however, Rode looks to have made it even more attractive. The addition of the 32-bit float digital output is invaluable if you work on your own, as you never need to worry about your audio clipping. The option to use either XLR or USB direct to your computer will also introduce a whole new generation of audio content creators to the Rode NT1. If you are looking for a new microphone for your studio set up at a reasonable price, then the Rode NT1 5th Generation is hard to resist.
Pricing and availability
The Rode NT1 5th Generation is available to preorder now for $249 and will be available in March 2023.