Picsart has launched its latest generative AI tool, and the company wants you to have some fun with it. Picsart has described their AI GIF Generator as the "latest (and most unhinged) addition" to their range of AI tools. The app is available for iOS or Android and there is also a web version.
What is it?
Picsart's AI GIF Generator creates an original animated GIF image from a word or phrase that you choose. The GIFs generated by the app are high quality, but the example images are certainly a little offbeat. The images are also ideal for dropping into social media chat. You can be sure they will create more of an impact than the standard sets of GIFs that are available.
What does it produce?
Picsart has included some sample GIFs generated by the app on its website. For example, the prompt "me jumping into a dumpster fire" generated this image: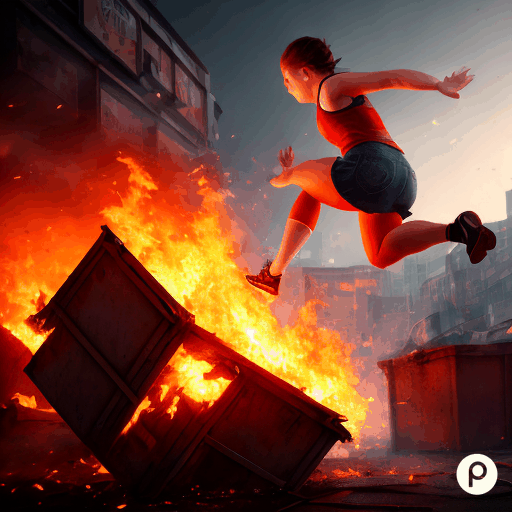 Alternatively, "Capybara dancing on the moon" led to this:
And, from the prompt "A cat doing karate," the AI GIF Generator created this image:
It seems that simple prompts lead to better results, as the AI GIF Generator appears to ignore parts of longer or more complex phrases.
What we think
Picsart describes itself as "a platform that prides ourselves on all kinds of edits — from polished and professional to the wonderfully chaotic and eccentric." The images from the new AI GIF Generator certainly support that claim. However, the GIFs are also a lot of fun, and it's very easy to use the app or the web version. Your social media GIF skills will have never looked so good.
Pricing and availability
You can download the latest version of the Picsart app for iOS or Android via the Picsart website now. Alternatively, you can try the web version for free.