Congratulations to BZBGEAR for winning Videomaker's Best PTZ at NAB 2022 with its BG-ADAMO-4KND.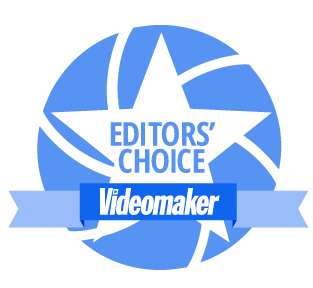 4K resolution
The BG-ADAMO-4KND has high-quality video output of up to 60 fps in 4K resolution. This output is available via both HDMI and 12G-SDI. The 12G-SDI connection enables long-distance cable runs without compromising image quality.
NDI|HX
Additionally, the BG-ADAMO-4KND also has the latest NDI|HX technology. NDI stands for Network Device Interface. NDI was developed by NewTek and is an open standard for connecting video devices over a network. The inclusion of NDI|HX means you can distribute your video stream to multiple devices on your network using nothing more than a simple Ethernet connection.
USB
The BG-ADAMO-4KND also has an array of other video connections USB 2.0, USB 3.0, and LAN. With the USB options, you have plug and play connectivity for conferencing services such as Skype or Zoom. In addition, the camera can store up to 1 TB of video footage with the built-in Micro SD Card writer. This will start recording on the fly when other connections are inaccessible. The BG-ADAMO-4KND also has a stereo audio input for connecting mics and embedding local audio into all four video output interfaces.
Tally lights
You can choose between two models of the BG-ADAMO-4KND with either a 12x or 25x zoom lens. You can also opt for either clean white or dark black finish. In addition, the camera has distinctive built-in tally lights on the control arms. The tally lights can be set to illuminate in either green or red and have 360-degree visibility.
Power
The BG-ADAMO-4KND has flexible power options for easy installation. You can use the supplied power adapter or POE (Power Over Ethernet) function. The camera supports IR control, IP Control, RS422/485 and cascading RS232 interfaces.
Pricing
THE BZBGEAR BG-ADAMO-4KND PTZ camera has a manufacturer's suggested retail price of $2599 for the 12x zoom model. The version with the 25x zoom is priced at $2699. BZBGEAR has launched a new PTZ camera, the BG-ADAMO-4KND. PTZ stands for "Pan Tilt Zoom," and PTZ cameras can be remotely controlled by a single operator. As such, they are often used for video coverage at live events, business conferences and houses of worship.