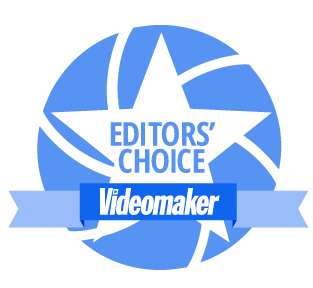 A new winner has been crowned in the "Best Enthusiast Audio Editing Software" category of our audio editing software buyer's guide. For those who have been following along, it's a familiar face.
Magix SOUND FORGE Audio Studio 15 has taken the top spot, successfully accepting the baton from the company's previous version of this software, Magix SOUND FORGE Audio Studio 14. The latter was notable for its audio restoration tools, ability to edit in full 5.1 surround sound and relative affordability compared to other available software.
With Audio Studio 15, Magix incorporated several new features that make the software a stronger tool for editors. Here are a few highlights of what's new with our updated pick for "Best Enthusiast Audio Editing Software."
An intuitive remote recording feature
Magix says editors can place a Remote Recording window anywhere they like and start recording immediately. The goal behind this method is to collect all integral recording options into one location for increased accessibility.
This feature is especially handy when recording and editing podcasts or audiobooks since it's meant to streamline the recording and editing process.
A streamlined Windows context menu
With Audio Studio 15, users can now right-click directly in the Windows context menu to carry out tasks like converting and editing an audio file or normalizing volume. The way Magix describes it, you don't have to open the program to find the feature you were looking for.
An even more affordable price
Right now, SOUND FORGE Audio Studio 15 is available for a discounted price of $50. You can also opt for the subscription route with Audio Studio 365 ($2.99 per month for 12 months) or try it out at no cost with a free trial subscription. By comparison, the previous software cost $60 and $5 per month for the Audio Studio 365 subscription.