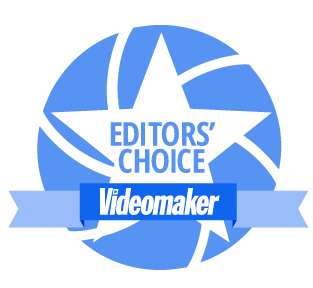 Congratulations to DJI! The DJI Air 2S is now our pick for the best enthusiast drone currently out on the market—taking the title away from the DJI Mavic 2 Pro and Mavic 2 Zoom. There's a lot to like about the Air 2S. We like it's capable of shooting high-resolution video, either 5.4K video up to 30 fps or 4K video up to 60 fps. We also like it gives you an option between three color profiles for more flexibility in post-production. Its MasterShots feature is pretty neat as well.
A new, higher quality camera
The Air S2 houses a new one-inch sensor capable of recording either 5.4K video up to 30 fps or 4K video up to 60 fps. However, it's important to note there's a crop when shooting 4K 60 fps. In regards to the lens, the Air 2S uses a 22mm lens with an f/2.8 fixed aperture. The drone takes 20-megapixel photos. It's a major step up from the previous model, which took 12-megapixel 4K/60 or 120 Mbps video. Also, the 2S's camera includes a 4X digital zoom doubling what the Air 2 offered.
The 2S supports three color profiles: (8 bit), D-Log (10 bit) or HLG (10 bit). Its 10-bit Dlog-M color profile captures one billion colors, resulting in vibrant hues and a lot to work with in post-production. Additionally, the camera can shoot RAW format photos with a dynamic range of up to 12.6 stops, giving you even more flexibility in post. Panorama and Hyperlapse recording modes are featured as well.
More Obstacle avoidance
DJI's updated the drone's four obstacle sensors. Now, two of those lenses utilize "binocular zooming" technology. Essentially, this means the Air S2 can pick up objects far away and objects moving at fast speeds.
MasterShots
The Air 2S' MasterShots introduces a new, intriguing feature. In this mode, the drone records pre-programmed flight paths and creates automatic edits. It seems like a great addition for small crews or one-man-band filmmakers.
Design
Overall, much hasn't changed aesthetically. Though, the Air 2S is slightly heavier than the Air 2. The S2 weighs 595g while the Air 2 weighs 570g. It isn't a huge difference, but it may lower the amount of time the S2 can stay in the air. Engadget suspects its weight contributed to the drone's 31 minute flight time down two minutes from the original's 33 minutes.
Pricing and availability
The DJI Air 2S is out now for $999. DJI's also selling the drone in a $1,299 bundle. In the "Fly More" bundle, you receive the drone along with three batteries, a shoulder bag, ND filters and a charging dock.