DJI has launched its latest drone, the DJI Mini 4 Pro. The new drone includes the pioneering DJI omnidirectional obstacle sensing and the company's flagship O4 video transmission technology. It also weighs under 8.8 ounces (249 g), which means that the Mini 4 Pro aligns with drone regulations in a majority of countries and regions.
Camera features
Inside, the DJI Mini 4 Pro houses a 1/1.3-inch CMOS sensor which is powered by a new image-processing platform and offers dual native ISO fusion. You can shoot HDR video up to 4K at 60 fps and record slow motion at 100 fps in 4K. In addition, the sensor has 2.4 μm pixels and an enhanced noise reduction algorithm in Night Shots video mode. These deliver clear, cleaner footage even in low-light conditions. This is also helped by the camera's wide f1.7 aperture. When taking photographs, the maximum resolution is 48 MP.
Log recording
The DJI Mini 4 Pro supports recording in 10-bit D-Log M.10-bit video can display more than one billion colors and is much better suited to color grading in post-production. Hybrid Log Gamma (HLG) also ensures that natural colors and brightness remain true to life due to its high dynamic range. In addition, the drone delivers true vertical shooting with video optimized for social media and smartphone playback. The camera has a 60-degree, large-angle tilt for fluid motion and a digital zoom can magnify your videos up to 4x.
Safe flying
For safety, the DJI Mini 4 Pro has omnidirectional obstacle sensing for enhanced safety when in flight. This system uses multiple wide-angle vision sensors and a pair of downward sensors to detect obstructions from all directions. The drone has an Advanced Pilot Assistance System (APAS) with automatic braking and obstacle bypass. In addition, features such as Waypoint Flight's automatic route function and Cruise Control for long-distance, steady-state flights improve safety. The drone also uses an Advanced Return-to-Home system which automatically navigates a safe flight route during return flights.
Creative flying
The DJI Mini 4 Pro incorporates three intuitive methods for capturing shots: Spotlight, Point of Interest and ActiveTrack 360°. These features use the drone's omnidirectional obstacle sensing to bypass obstacles and achieve smoother, more stable tracking. In addition, Mastershots gives you dynamic camera movement templates for portrait, close-up and long-range shots. With Quickshots, you can also automatically achieve complex moves such as Circle, Helix, Rocket, Boomerang and Asteroid. There are also modes for shooting hyperlapses and panorama shots.
Other features
For flight time, the DJI Mini 4 Pro gives you up to 34 minutes, which can be extended to 45 minutes with the Intelligent Flight Battery Plus. In addition, DJI's flagship O4 video transmission also delivers ultra-responsive control and 1080p/60 fps FHD video transmission capability from distances over 12 miles (20 km). In addition, the LightCut app uses artificial intelligence to put together videos from your ActiveTrack, MasterShots and QuickShots footage.
What we think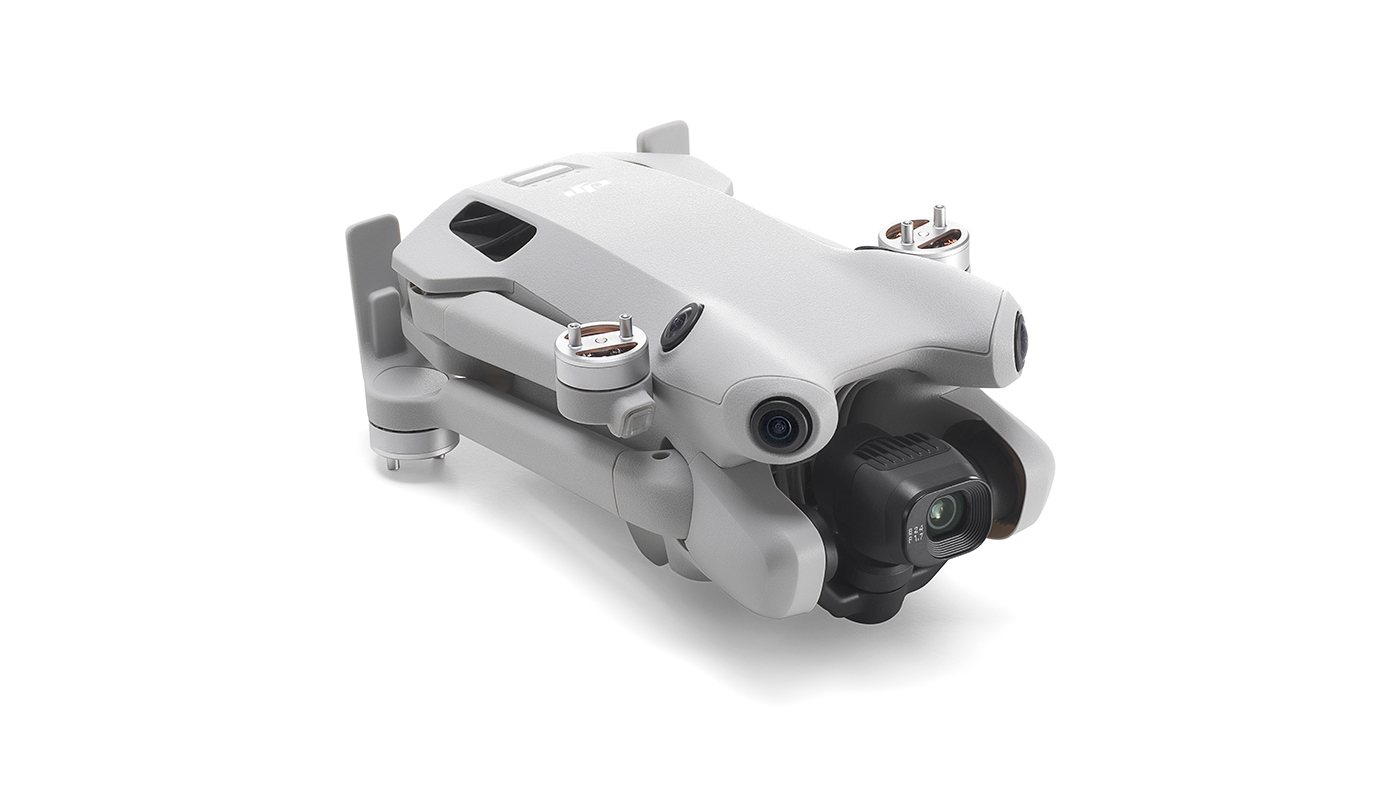 The DJI Mini 4 Pro has a host of safety features that make it easier for you to fly with confidence. It can also automatically deliver dynamic movements for exciting, cinematic results. In addition, the 10-bit D-Log video format is better suited for color grading so your footage looks its best, while vertical video shooting makes the new drone ideal for content creators. The Mini 4 Pro is sure to be another top-selling drone from DJI.
Pricing and availability
The DJI Mini 4 Pro is available now. The standard kit retails for $759 and includes the drone, a DJI RC-N2 Remote Controller, a DJI Mini 4 Pro Intelligent Flight Battery and other accessories. The Mini 4 Pro is also available with the DJI RC 2 Remote Controller for $959.
In addition, the Mini 4 Pro comes as a Fly More Combo for $1,099 and a Fly More Combo Plus package for $1,159. These add extra accessories such as additional batteries, a charging hub and a shoulder bag.