DJI has launched the DJI Avata, a new drone designed for both beginners and professionals. The company has boldly claimed it is a transformational new drone that offers an unparalleled immersive flight experience. So, what does the DJI Avata have to offer?
Compact and lightweight
The DJI Avata has a compact design which DJI says has been built for speed and agility. The new drone weighs under 14.5 ounces (410 grams) and measures only 7 inches by 7 inches (180 mm x 180 mm). The DJI Avata also has aerodynamic propeller guards for added safety. In addition, it also offers flight times of up to 18 minutes.
Video
The DJI Avata has a stabilized camera with a 1/1.7-inch 48-megapixel CMOS sensor. It also has an f/2.8 aperture and an ultra-wide-angle lens with a viewing angle of up to 155 degrees. The DJI Avata can record video up to 60 frames per second (fps) in 4K and 100 fps in 2.7K or 2.7k 120 fps if you use the DJI FPV Goggles V2. In addition, the DJI Avata has a D-Cinelike color mode for footage that is great for color grading. The DJI Avata has 20 GB of internal storage space for recording. You can also record to a microSD card.
Stabilization
The DJI Avata has two features to keep your videos looking sharp and stable. DJI RockSteady smooths your video by eliminating the overall picture shake. In addition to that, DJI HorizonSteady keeps your video image oriented so that the horizon is level.
Controls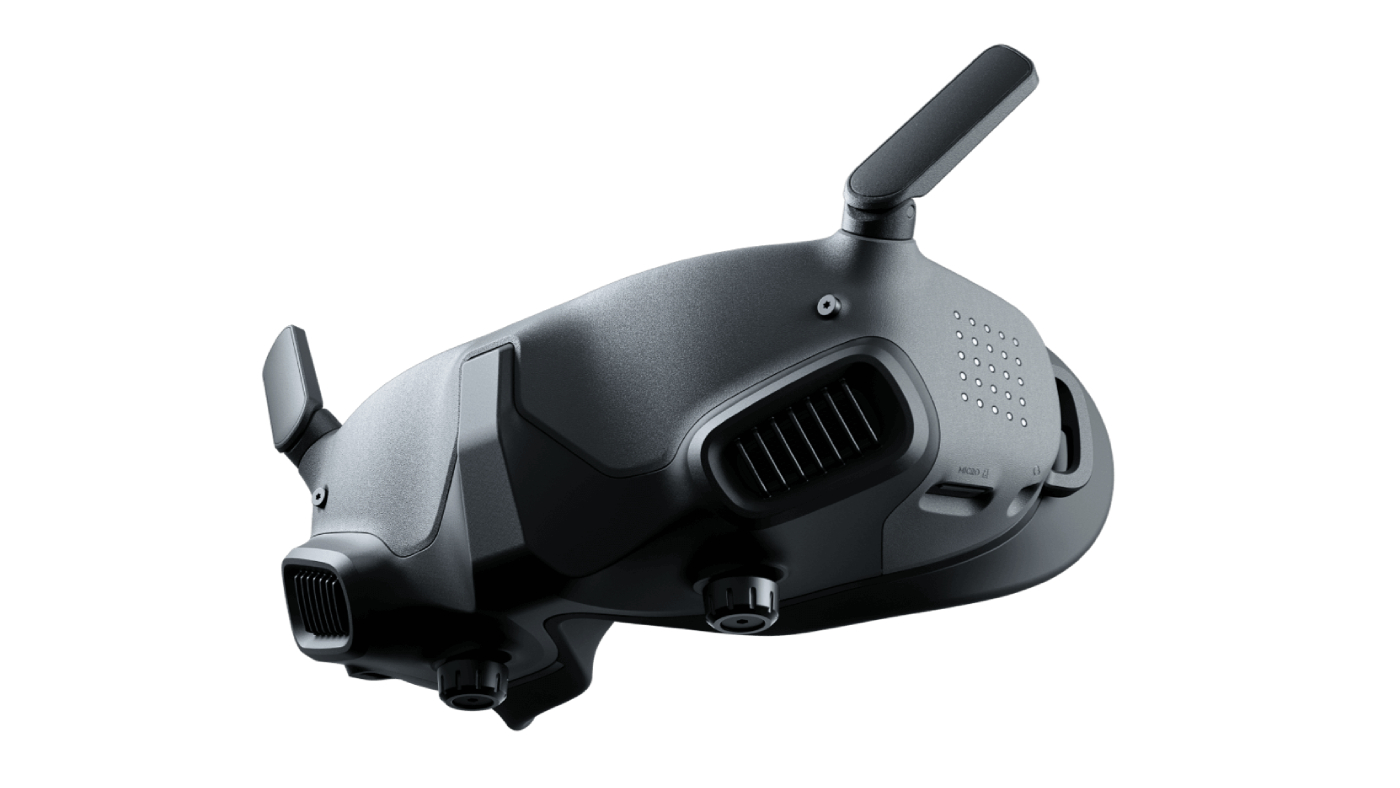 The DJI Avata is designed to be paired with DJI Goggles 2 and the DJI Motion Controller. With this controller, you can steer the drone with simple movements of your hand. However, you can also use the existing DJI FPV Remote Controller 2 and the DJI FPV Goggles V2. DJI claims the Avata can hover like a traditional drone, accelerate like a racer, zoom in and out of tight spaces and stop in a fraction of a second. In addition, if the drone lands upside down, the new Turtle mode allows it to flip back up and take off again.
Safety
The DJI Avata has a suite of safety features to make your flights safer. In all flying modes, you can use an Emergency Brake and Hover feature. This stops the drone and makes it hover in place as you enact it. In addition, you can use the Failsafe Return to Home feature to automatically bring the drone back to its home point with the press of a button. This feature also kicks in if the transmission is lost or the battery reaches a critically low level.
Other features
The DJI Avata has both an Infrared Sensing System and a two-camera Downward Vision System. These systems help the drone hover more precisely and fly indoors or in other environments where satellite navigation is unavailable. They can also identify areas, such as bodies of water, that are not suitable for landing.
Flight modes
DJI has designed flight modes for the Avata suitable for pilots from beginners to professionals. In Normal Mode, the DJI Avata operates similarly to other DJI drones, hovering in place with the use of satellite navigation and visual positioning systems (VPS) on the bottom of the drone. However, in Manual Mode, you have complete, limitless control and the full FPV immersive flight experience. Finally, Sport Mode gives you some of the dynamic movement capabilities from Manual Mode along with some of the key safety features of Normal mode.
Verdict
With its compact size and built-in propellor guards, DJI has designed the Avata to be able to fly in places you wouldn't risk with other drones. DJI's launch video shows the Avata flying through buildings, between peoples' legs and literally flying through hoops. As well as seeming to be a lot of fun to fly, the DJI Avata could be one of the most immersive experiences you can get flying a drone.
Pricing and availability
DJI Avata is available now. If you already have a controller and goggles, then you can buy a standalone version of the drone for $629. For new users, the DJI Avata Pro-View Combo retails for $1388 and includes the drone, DJI Goggles 2 and the DJI Motion Controller.
Alternatively, the slightly cheaper DJI Avata Fly Smart Combo retails for $1168 and includes the drone, the DJI FPV Goggles V2 and the DJI Motion Controller. In addition, you can buy the DJI Avata Fly More Kit for $279. This includes two DJI Avata Intelligent Flight Batteries and one DJI Avata Battery Charging Hub.