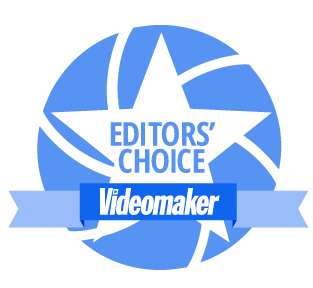 Congratulations to Dell! Videomaker has chosen the Precision 5820 Tower Workstation as the best desktop workstation we saw during the week of NAB 2020.
This desktop is a powerful workstation for content creators. The desktop comes with a compact chassis and powerful Intel Xeon processors. It features up to six drivers and has a maximum of two high-performance graphics cards. They can come from either NVIDIA or AMD. It delivers next-gen graphics and support for up to 600W of graphics power. Additionally, even with all its power, the system stays cool with a multichannel thermal design that allows for longer periods of productivity even with heavy workloads. For these reasons and more, Dell Precision 5820 Tower Workstation is the best desktop for NAB Week 2020.
Performance
Taking a look inside, the Precision 5820 Tower Workstation is powered by the latest Intel Xeon W processors. The processors use a new generation of single-socket architecture with 4 to 18 cores. Also, every workstation comes with the Dell Precision Optimizer. This tool allows you to automatically tune your workstation to run most independent Software Vendor applications at the fastest speeds available.
Storage
SAS and SATA HDDs, SSDs, plus NVM, and M.2 drives are supported in the front hot-swap drive carriers of the 5820 Tower Workstation. SATA drives are supported on the integrated controller, but to install SAS drives you will need to install an optional HD/RAID controller.
Additionally, the main drive bays can be converted to support either one 3.5-inch or two 2.5-inch drives for a total of either six 2.5-inch drives or five 3.5-inch drives and a total potential storage capacity of 28TB.
Memory
The Precision 5820 supports up to 256GB of2666MHz DDR4 ECC memory with 8 DIMM slots. If there are instances of internal data corruption, the workstation will detect and correct most of them.
Pricing and availability
Pricing for the Dell Precision 5820 Tower Workstation starts at $1,189. However, as you go up in offered configurations, so does the price. If you're interested, you can check out all the pricing and configuration on Dell's website.
Image courtesy: Dell