Canon today announced two new APS-C cameras: EOS R10 and EOS R7. While the EOS R10 targets hobbyists and enthusiasts, the Canon EOS R7 promises additional features for content creators. Specifically, Canon claims the EOS R7 is perfect for sports, wildlife and motorsports video and photography thanks to its speedy electronic shutter, 4K60p video recording and in-body image stabilization.
Let's dig into what the EOS R7 has to offer.
Inside the Canon EOS R7
The Canon EOS R7 features a 32 million pixel APS-C size image sensor capable of capturing 4K video at up to 60 frames per second. It's the first Canon APS-C camera to offer 7.0 stops of Coordinated Image Stabilization. Plus, unlike its companion the EOS R10, the EOS R7 offers in-body image stabilization. That makes the camera more appealing to the content creator on the move. Along with IBIS, the EOS R7 also offers subject detection autofocus inherited from the EOS R3.
For photographing fast-moving subjects, the EOS R7 features a mechanical shutter that can shoot up to 15 fps as well as a 30 fps electronic shutter. Finally, the camera features dual memory card slots and is dust and moisture-resistant.
Feature run-down
32 million pixels APS-C size image sensor
Autofocus (AF): subject detection inherited from EOS R3
In-body image stabilization
Up to 15 fps mechanical shutter
Up to 30 fps with electronic shutter
Dual memory card slots
Full width 4K video recording at 60p, 30p and 24p
Record each clip over thirty minutes
Dust and moisture resistant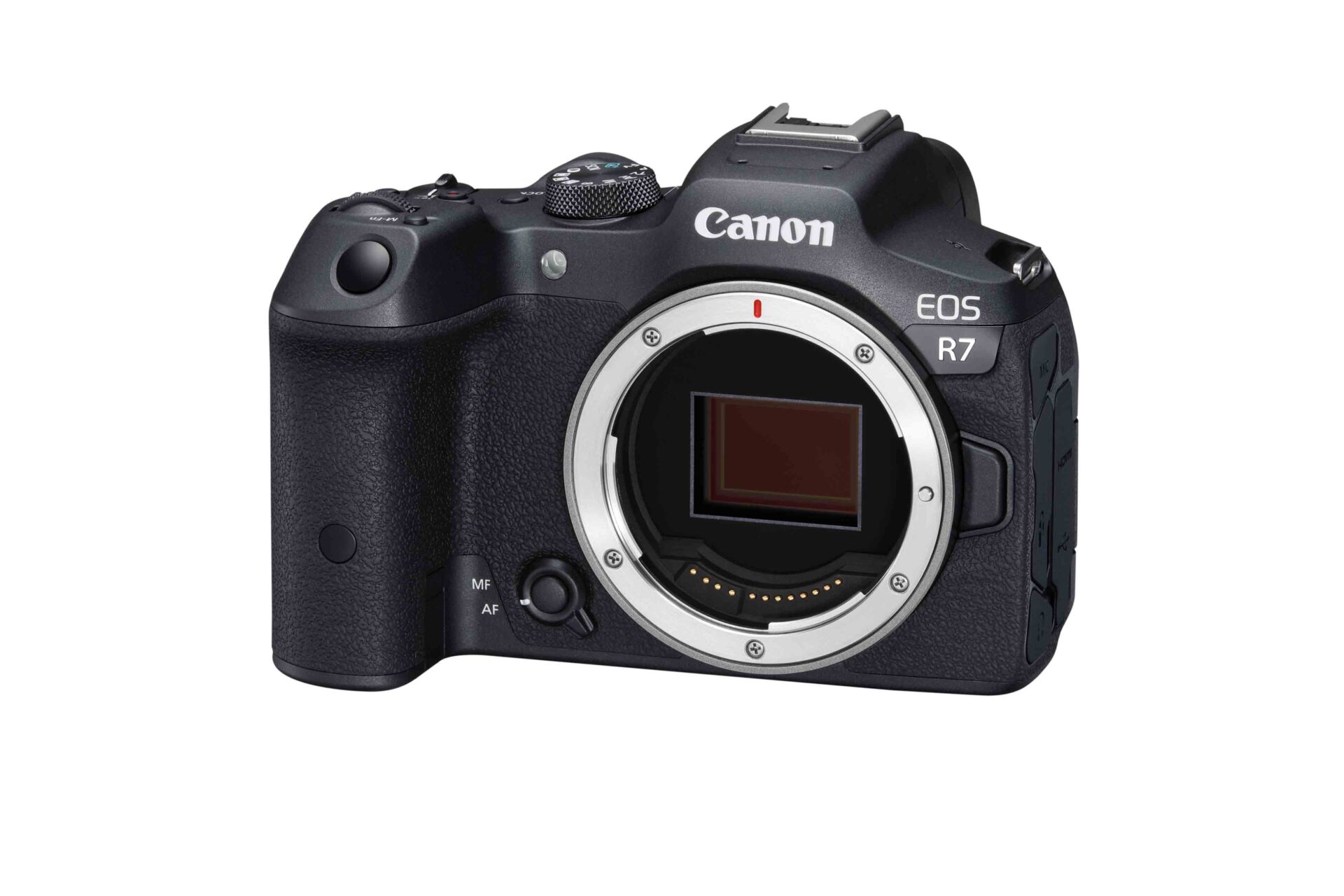 Pricing and Availability
The Canon EOS R7 will be available, body-only, for around $1,500. It will also be offered in a kit with the new Canon RF-S18-45mm F4.5-6.3 IS STM lens for around $1,900. The new cameras and lenses are all slated to start shipping in late 2022.
For more information, visit usa.canon.com.