In the newest iteration of DaVinci Resolve 17, Blackmagic Design has made some major improvements. This includes improved HDR grading tools.
According to Blackmagic Design, the new DaVinci Resolve 17 has over 300 new features. You can try it out yourself right now on the Blackmagic Design website by downloading the beta. Now, let's cover some of the new features Blackmagic Design's added to the applications.
DaVinci Resolve 17 adds new HDR grading tools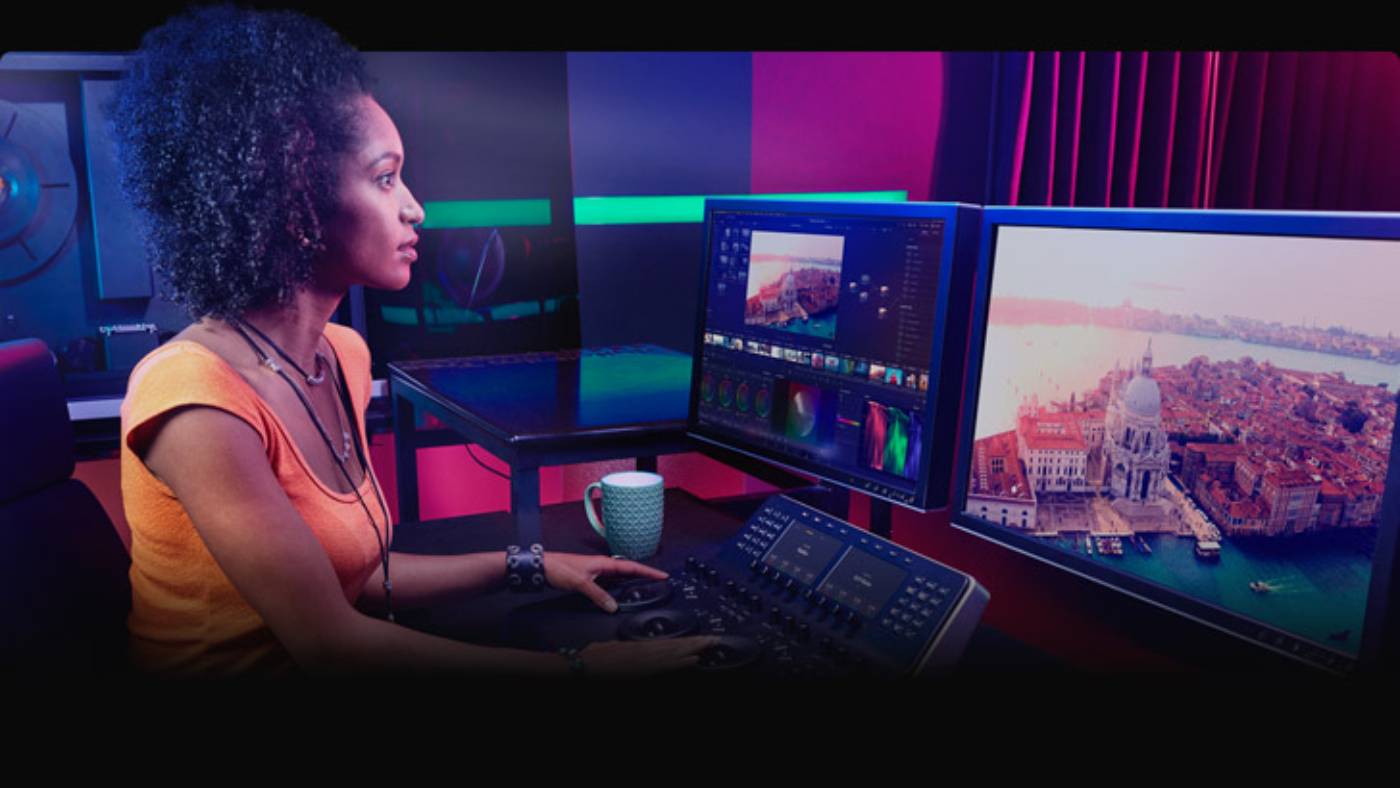 DaVinci Resolve 17's color page now features HDR grading tools. For instance, you can utilize its new HDR grading palette, allowing you to create new color wheels with custom roll-off for specific tonal ranges. So, you'll have a lot more creative options when setting the mood of a scene. The primary color wheels also allow you to adjust balance and brightness in overlapping tonal ranges called lift, gamma and gain. It's offset wheel will adjust the entire image.
Blackmagic Design also brought in new mesh and grid-based color warpers. This warper tool allows you to adjust two colors at once. Also, the company's improved color management and color space aware tools.
Faster edits in DaVinci Resolve 17
To improve performance and make workflows flow smoother, the DaVinci Resolve 17 now supports proxies. Now, you can sync clips on the application's timeline and convert them into a multicam group. You can also make source side adjustments before you edit a clip and hare individual timelines and bins.
Additionally, the edit page supports mattes and keying for composites, along with motion blur on certain transitions and the ability to render portions with heavy effects. Also, its DaVinci Neural Engine allows you to cut detection, deinterlace and smart reframe.
Cut page speeds up workflows
The cut page now has new features that aim to help speed up your project workflow. Blackmagic added in a metadata slate view with bin dividers. It a unique way to visually view, sort and find files fast. Another new feature that's been added to the cut page is the audio trim mode. This mode displays larger waveforms for more precise trimming. Also, the new smart reframing tool can automatically reframe images. Additionally, you can now import and edit projects from ATEM Mini Pro ISO. Lastly, users can preview effects, transitions and titles with the icon view in the library.
Availability
Blackmagic Design DaVinci Resolve 17 beta is out now. You can try it out for yourself on the official Blackmagic Design website. The studio version of the software costs $299, but the new version is free.