AMD has confirmed its first Threadripper 3990X CPU will be coming out sometime next year. However, it won't be cheap with all its bringing to the table.
The AMD Threadripper 3990X CPU will come with 64 computing cores and 128 threads. That is double that of the second generation flagship 2990WX with its 32 cores and 64 threads. While there isn't an exact release date yet, the new 3990X will be released in 2020. Additionally, its pricing hasn't been disclosed yet, but it will probably pretty expensive.
Some Threadripper 3990X specs have been leaked
As you can already see, there isn't much out about the AMD Threadripper CPU yet. We're probably still a few months out from more information being released. However, there is an alleged leak about some of the CPU's specs. A leaked presentation slide says the CPU will have 288MB of total cache and a TDP of 280W. Seems like the AMD Threadripper CPU will need to have a good cooling system with that kind of power. You can see the leaked slide below: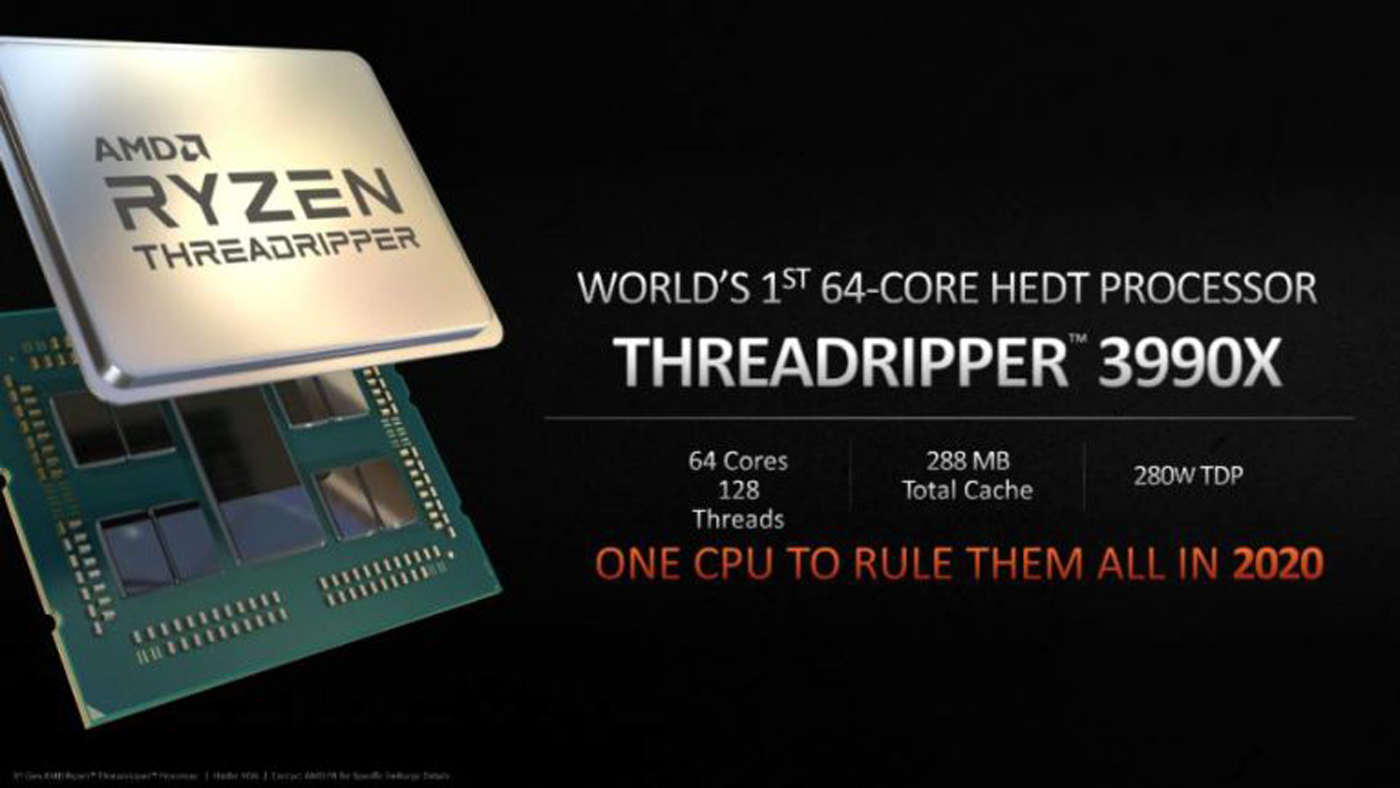 There's so for no information or leaks about the Threadripper 3990X's clock speeds. There are rumors that claim the clock speeds could be lower to make sure the thermal performance stays in check. We will have to see, though.
For Hollywood creators?
Now, this begs the question: How many people need a 64 core CPU? AMD has been increasing the number of cores in its desktop CPU recently. The lack of need for 64 cores and the high price might make the CPU a non-option for many people. However, AMD did mention some Hollywood creators in its press release. So this makes us think that the Threadripper 3990X is geared towards multi-thousand-dollar Threadripper flagship builds. However, it is likely the price could drop in the coming years and it will be a more attractive deal for us non-Hollywood creators.