Dedo Weigert Film has announced a new addition to the company's dedolight NEO range of lights. The dedolight NEO Color combines the new dedolight DTneoC ballast with a new full spectrum color DLED7C light head.
Here are some reasons why you should consider adding this light to your kit.
dedolight have linked up with Prolycht
dedolight NEO Color is the first product to be released from the collaboration between Dedo Weigert Film and Prolycht announced last year. The NEO Color is an 80w adjustable color focusing dedolight powered by the six-color Hyperlight Color Engine developed by Prolycht. The Hyperlight Color Engine uses red, green, blue, amber, cyan and lime LEDs. The company claims this gives the widest possible color gamut available today.
High-quality dedolight optics
The dedolight DLED7C NEO Color light head comes in the same metal housing as the traditional NEO system. This also means it has the same 6:1 variable beam angle and high-quality dedolight optics. The DLED7C light head is also compatible with most of the optical accessories in the dedolight "M" size collection. This includes barn doors, projectors and gobos.
Guaranteed color accuracy
The dedolight NEO Color has an average CRI greater than 97 and an average TLCI greater than 95. The light head also has a CCT range from 2000K – 20,000 K and can vary the gamut of a white point. As a result, Dedo Weigert Film guarantees accurate skin tone reproduction for variable CCTs.
Full color control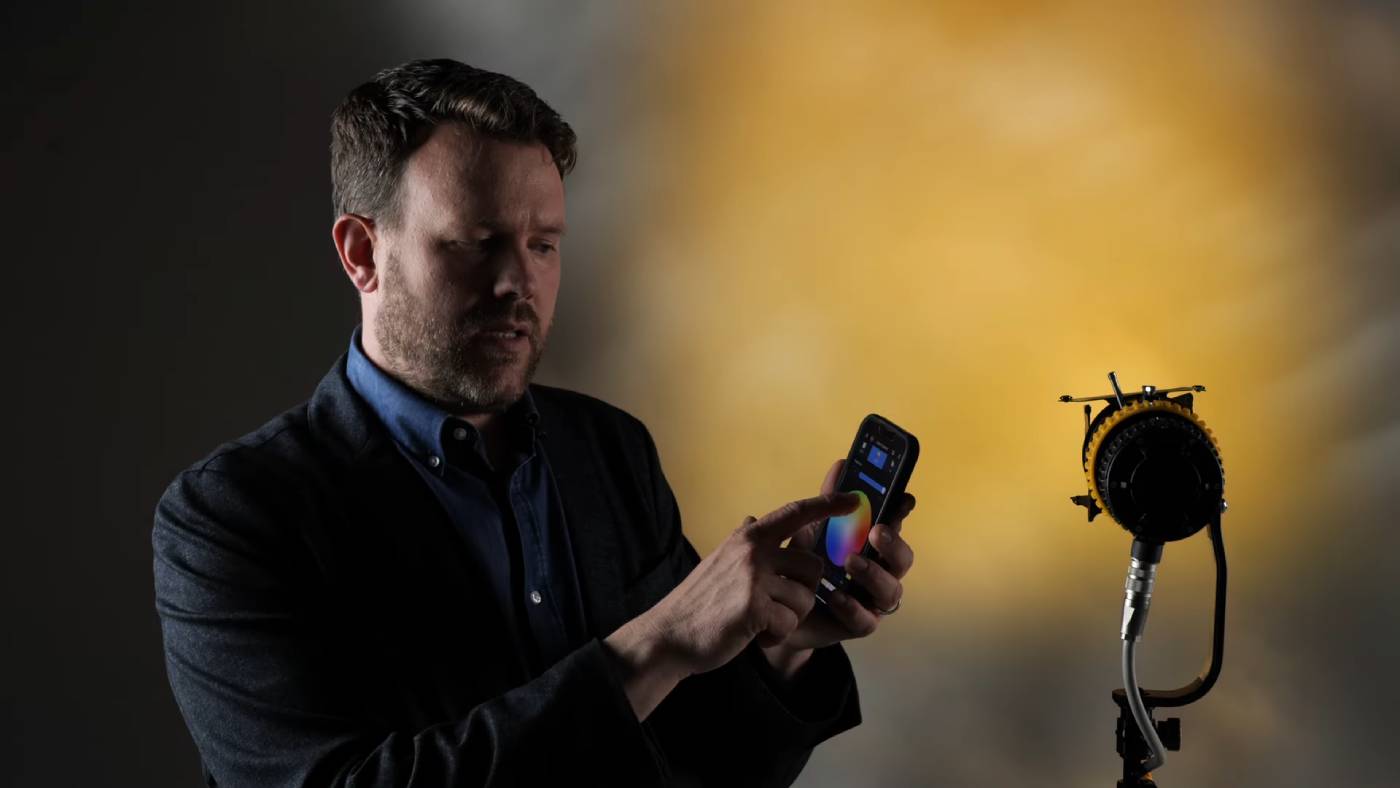 You can control the dedolight NEO Color via the OLED display on the DTneoC ballast. You can also use DMX, LumenRadio CRMX, WiFi or Bluetooth Mesh. In addition, with the free ChromaLink app from Prolycht you have even more control options. You can use X and Y coordinates for precision gamut selection. There are also hundreds of built-in gel equivalents and dozens of built-in light source equivalents. As this is a full-color light, there are also an array of customizable preset effects, including cop car, fireworks and candle flame.
Mains or battery power
You can plug the dedolight DTneoC ballast into a regular AC power outlet. However, it also has a built-in V-mount battery plate. This means you can run the NEO Color on batteries in remote locations away from a wall socket. The ballast connects to the light head via a three-meter cable and a longer ten-meter cable is available as an optional accessory.
Availability
The dedolight NEO Color will be released later this year. The standard package will retail at $2,145. In addition to the light head, ballast and header cable, this setup will include a light shield ring and 8-leaf barn doors.