Apple's iPhone 14 smartphones have been announced. It is packed with a lot of video features we're excited to share with you, so let's take a look at what these new smartphones offer video shooters.

The iPhone 14's specs
The iPhone 14 comes in four versions: the iPhone 14, the Phone 14 Plus, iPhone 14 Pro and the iPhone 14 Pro Max. All have a Super Retina XDR display and come in a variety of colors. There are new customization capabilities for the lock screen as well as new software that will make the new iPhone feel, well, new.
Key iPhone 14 video features
1. Improved rear cameras
As expected, the iPhone has upgraded its cameras. The main Camera for the iPhone 14 and Plus version can shoot 12 MP 26 mm at ƒ/1.5 aperture. The Ultra-wide camera also shoots 12 MP Ultra Wide, but at 13 mm, ƒ/2.4 aperture and has a 120-degree field of view.
Advertisement
2. Improved front-facing camera
Even the front-facing camera has an upgrade. The new TrueDepth front camera has improved autofocus and a larger aperture, making vlogging videos all the better during production.
3. 48 megapixels — on the Pro model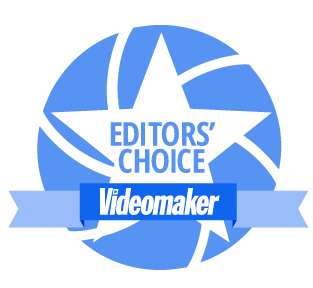 The iPhone 14 Pro and Pro Max have an upgraded 48 MP Main camera. That's a 65 percent larger sensor than iPhone 13 Pro. This camera has a 24 mm, ƒ/1.78 aperture. The ultra-wide camera sits at 12 MP, 13 mm, ƒ/2.2 aperture and has a 120-degree field of view. Similarly, the 12 MP 48 mm telephoto camera comes in at ƒ/1.78.
4. Action mode
The new iPhone 14 brings in a new shooting mode called Action Mode. Likely using the phone's built-in accelerometer and gyroscope, this mode electronically stabilizes your footage gimbal free.
5. All of the frames per second (fps)
The smartphones support 4K video recording at 24 fps, 25 fps, 30 fps or 60 fps. The phones also support 1080p HD video recording at 25 fps, 30 fps or 60 fps and 720p HD video recording at 30 fps. The Pro's cinematic mode can shoot up to 4K HDR at 30 fps. The Action mode can shoot up to 2.8K at 60 fps, and the slo‑mo mode can at 1080p at 120 fps or 240 fps.
6. More storage
All those 4K videos have to go somewhere. The iPhone 14 comes in 128 GB, 256 GB and 512 GB capacities. The iPhone 14 Pro offers 128 GB, 256 GB, 512 GB and 1 TB
7. Cinematic mode
The cinematic mode has made its return, now shooting up to 4K HDR at 30fps. Tests are showing improvements in facial tracking as well.
8. Improved low-light capabilities
Both iPhone 14 and the Pro versions have gotten significant low light capabilities due to the larger sensors. It's also being processed through the Photonic Engine, which further improves low-light photos.
9. Fast charging
You can get Up to 50 percent charge in around 30 minutes (with the right adapter).
10. All-day battery
Though it's only been tested on video playback and not recording, the battery can last 20-26 hours on the iPhone 14 and 23 to 29 hours on the Pro model.
11. Improved chip (in the iPhone 14 Pro)
While the iPhone 14 uses the same chip as the iPhone 13, the Pro model gets the brand new A16 Bionic chip that can perform 17 trillion operations per second.
12. Improved GPU
The new iPhones have 5 Core GPU — 50 percent more memory bandwidth than the iPhone 13. This means it should be able to handle all your editing needs.
13. Timelapse video with stabilization
The timelapse mode received an upgrade with improved stabilization. There is also a new night mode for timelapse, which is exciting.
14. Continuous autofocus video
Last but certainly not least is continuous autofocus on moving subjects. The test footage of this looks quite impressive.
Pricing and available
The iPhone 14 and the Plus model will be available on 9/16/22 and 10/7/22, respectively. They will run for $799 and $899. As for the Pro and Pro Max models, they will go on preorder on 9/9/22 and will sell for $999 and $1099, respectively.