Buying a drone for your child isn't a simple task. It involves a long list of do's and don'ts, what works and what doesn't, what's affordable and what's no, and what your kid will ultimately get from owning their own personal drone.
Let's take a look at the best drones the market currently has to offer — for little ones that want to play with aerial video to pre-teens looking to get a leg up before they take their first videography class.
---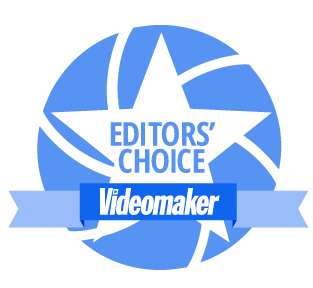 The Editors' Choice award recognizes exceptional video production equipment, software and services. These products must help videographers be more effective storytellers while being affordable, easy to use and dependable. The products must also deliver a superior user experience.
---
Best beginner's drone for children
Altair Hornet 818 Quadcopter
Altair Hornet 818 Quadcopter makes for a great first drone for little ones. Equipped with a 120-degree, wide-angle 720p HD camera, this quadcopter can capture great-looking aerial video without costing you an arm and a leg. Not only that, but the drone includes an Altitude Hold feature. This feature keeps the drone steady in the air, allowing for smooth video capture.
It also comes with many flight modes, making it super easy to operate. These flight modes include a One Button Takeoff and Landing mode, making for safer piloting. The Hornet 818 comes with two barriers. Both batters offer a 15-minute flight time, equaling a total of 30-minutes, which is on par with many higher-priced drones. Plus, it offers a full flight range of 150 meters.
The Altair Hornet 818 Quadcopter is a great drone for little ones looking to get into aerial videography while also ensuring their safety.
Price: $159
---
Best drone for video-enthusiast kids
Vivitar DRC-445 VTI – Mini Drone
The Vivitar DRC-445 VTI drone may be small, but it has many features that will excite any kid interested in filming aerial video. It comes with a 720p camera that can record, take photos and stream directly to a smartphone via the mobile app. What's really cool about this drone is it has GPS assist. This means that the drone can automatically return to you, minimizing the chance of accidents. The GPS assist also offers Follow Me and One Tap Fly functions.
The drone can last up to 16 minutes in the air and has a max range of 1000 feet. You can control the though through the mobile app or its included remote control. For less than $100, the Vivitar DRC-445 VTI drone is perfect for young ones enthusiastic about capturing nice videos.
Price: $99
---
Best drone for young teens interested in video
DJI Mini 2
For those who are older and want a more professional look to their videos, the DJI Mini 2 is a good option. While it's quite a bit more than the previous options, considering its feature set, it's on the affordable side for pro-level video. It's fitted with a 12 MP, 4K camera that's capable of shooting at 30 fps. The camera's also mounted onto a 3-axis motorized gimbal, ensuring the video captured is stable. The camera also supports up to 4x digital zoom.
In the air, the Mini 2 can fly at up to 36 mph and last up to 31 minutes. Operation is also quite easy. With the DJI Fly app and pre-programmed QuickShot flight paths and panorama options, the DJI Mini 2 can capture pro-level shots. The DJI Mini 2 is a great drone for tweens and young teens who want to capture higher-quality videos.
---
Best kit for beginners
BetaFpv FPV Cetus Kit
If you and your younging are looking for more than just a drone, the BetaFpv FPV Cetus Kit comes with a lot of cool stuff for less than $200. The kit includes the Cetus brushed quadcopter, LiteRadio2 SE transmitter and VR02 FPV Goggles. The Cetus brushed quadcopter features a C02 FPV Micro Camera, which has a 1/4-inch sensor and a 2.1 mm lens. Plus, the drone has an altitude hold function, which allows it to auto-hover in place. The drone can last up to 4 to 5 minutes in the air.
Now, let's talk about the VR02 FPV Goggles. These goggles come with built-in 5.8G 14DBI high-quality antennas, allowing you to view clearly view what the Cetus brushed quadcopter's capturing. Additionally, they feature a foam sponge faceplate and a three-sided adjustable headband.
You get a lot in this kit and considering it's under $200, it's a steal.
Price: $191
---
What to look for in a drone when buying for a child
Let's delve into the three types of drones available on the market. You have drones made for outdoor use, ones made particularly for indoor and some for both. You have drones explicitly made for children as young as five and those as old as 16. If your goal is to fly outdoors, keep in mind that the FAA (Federal Aviation Administration) has specific guidelines for flying around restricted airspace beyond your backyard.
Another thing to consider when purchasing drones for kids is ensuring you're getting them a "kid-friendly" drone. In other words, nothing too complicated or potentially dangerous for them to operate. Kids of all ages are interested in flying toys, but, unlike adults, there are more safety guidelines to follow when it comes to "kiddie" drones. That's why drones are explicitly made for kids ages eight and up. But your options are not just restricted to safety and age-appropriateness. Ease of use and budget are also critical factors in your ultimate decision. You have to know what your minimum requirements are.
For example, are you looking for drones priced under $100 dollars? What features are you looking for? A drone with a minimum 720p HD camera integrated system? Technology is key in pricing with drones, so consider your options first. Most entry-level drones cost below $100 dollars, but for better quality, durability and high-tech features, you may want to consider spending a little more — even if your kid only plans to pilot their drone around the backyard, in an open field or around the house.
How to choose the right drone
Determining the right drone depends on use, budget and your child's age. But some other driving factors when considering buying the right drone stem from research. For example, if you're serious about buying a drone for your kid, look at the reviews online. Amazon sells drones and has many reviews with helpful insight on just how good — or bad — a drone may be. It'd be best to purchase your drone from a drone company you can trust — one that delivers good service both before and after the sale.
Considered each important feature and specification when making your choice. Depending on what the child intends to use the drone for, it may cost more than the standard drone. Remember, sometimes you have to spend more to get more.
Toy drone vs. pro drone
Toy drones come from a completely different world than most prosumer drones. For example, the Potensic A20 is an easy-to-fly mini drone with a child-friendly controller for kids ages eight and up. It has a decent flight time of 8 minutes and is compact and rugged, while the DJI Mini 2 is a more serious prosumer drone for older kids (13 and up) and families. It has a longer flight time of 31 minutes and is made for indoor and outdoor use. Unlike the Potensic, the DJI is for more serious users with pro-level features and quality. It's ideal if your child wants to become a pilot someday or enjoys 4K video and still photography.
Safety
When considering safety features before buying your drone, parents must look at kid-friendly options versus use. Some kids want a drone that's more involved and some just want a drone they can fly around their backyard. Thankfully, many drones feature safety features that keep both the drone and user safe during flight. Drones that offer remotes and sensors are a good start for safety features. But some other ways to ensure the safety of your house, your neighborhood, the public and the drone itself is by registering your new drone with the FAA and insuring your drone with a standard homeowners insurance policy. It's also recommended that drone users read and follow all UAS safety rules. Understanding these rules will help you decide what drone is best for your child's safety.
What should you be prepared to pay?
You can find entry-level drones for under $100 dollars. Still, when considering safety, durability and image quality, it might be worth considering spending anywhere from $200 to $500 for a better drone with GPS capability. It all comes down to what you and your child intend to use the drone for.
Consider the child's age when purchasing a drone
Most smaller drones are usually ideal for kids ages eight and up. Depending on your child's experience level and age, you should consider the weight, durability, protective guards and safety features that come with your purchase. You don't want your child handling a drone with sharp gyro blades or too heavy to carry around or control. Remember that most RC helicopters are hard for kids to control, so parental guidance is needed.
However, in the vast marketplace of drones, a mini quadcopter is a good choice. Many are safe to use with parental supervision and are easy to fly.
Other things to consider when buying a drone for a child
Drones can be toys, or they can be serious tools for photography, video footage or learning. Their value depends upon their use. You should consider ideal features for younger pilots when looking for a kid-friendly drone. Since kid pilots are just discovering drone flight, autonomous flight modes can help them. Altitude hold is another feature to consider when buying a kid's drone. Experts and hobbyists highly recommend push-button control features such as the automatic return-to-home flight mode and low battery mode. Other features to consider should be purchasing a drone with 10-15 minutes of flight time or drones that come with two batteries. This helps improve the flight skills with more time in the air. If you have a younger child who wants a flying toy, kid-friendly mini-toy drones are available that aren't as high-powered and may not require a remote control.
Keep in mind that as a drone user, it is your responsibility to keep drones designed for older children out of the reach of younger kids. It's also important to ensure it's flown in the appropriate places. No matter which drone you choose to buy, child safety should be your main priority and the safety of others. Parental supervision is essential.
Let them discover aerial videography
If you get your kids interested in drones while they are still young and learning, it's an excellent way for them to discover piloting and aerial videography. But the best use children take away from droning is the experience of flying and operating their own drones while capturing great videos. That's something they will cherish and keep with them from childhood into adulthood.