It's that time of the year again – our look at the best video products Videomaker has tested in 2010. We've seen a lot of great gear enter the VM testing labs, which has made it seriously challenging to decide the best of the best. We've tested all types of cool gadgets and gizmos for the first time video producers and professionals alike.
In order to qualify for consideration for Videomaker's best product of the year, the product needs to be put through the paces with our Videomaker editors within the targeted year. Some products may come out after this report goes to press, and we might not acquire other products in time to review or compare.
We recently got out the virtual boxing gloves, fought for our opinions among the Videomaker editorial staff, and came up with this year's winners. So let's jump into Videomaker's 2010 best products of the year, shall we?
Best Professional Camcorder
Sony HXR-NX5U

$4,950

Sony's HXR-NX5U is a true force to be reckoned with. It has all the bells and whistles you come to expect from a mid-size camera, plus a GPS feature that tags your clips with your current geographical location. The HXR-N5U shoots on cost-friendly SDHC memory cards, which paired with a great combination of features and manual controls that allow you to do just about anything you'd need to in a professional shoot, makes the Sony HXR-NX5U our best professional camcorder of 2010.
Read Videomaker's review of the Sony HXR-NX5U.
Best Pocket Camcorder
Kodak Zi8

$180

Kodak's Zi8 distinguishes itself immediately by its external microphone port, larger screen size and 1080p sticker. Yes, this pocket camcorder does shoot full HD and even 720p at 60-frames per second. This is a great pocket camcorder for someone on the go looking for an affordable solution with an expandable mic port for clean crisp professional audio. You can't go wrong with the Kodak Zi8.
Read Videomaker's review of the Kodak Zi8.
Best Memory Card Camcorder
Canon VIXIA HF S21

$1,300

Canon's VIXIA HF S21 had us extremely impressed right out of the box with two SD card slots that allow for seamless recording and a handy pullout viewfinder paired with it's crystal clear 3.5″ touch-panel LCD screen, which may both be active at the same time. Did we also mention the VIXIA HF S21 shoots native 24p for getting that professional "film-look"! The Canon VIXIA HF S21 is a great camcorder for anyone looking for amazing quality at a fair price plus it keeps recording and recording, the storage capacity itself makes this an outstanding buy.
Read Videomaker's review of the Canon VIXIA HF S21.
Best Hybrid Camcorder (Hard Drive and Memory Card)
JVC GZ-HM550

$800

Okay, so its got a small form factor, making it compact and lightweight – just like every other new consumer model out there today and the GZ-HM550 shoots beautiful full HD images that you would expect. But, it's the built-in Bluetooth wireless technology on the GZ-HM550 that really makes this camera stand out in a sea of similarities. Working with a variety of other Bluetooth devices, the GZ-HM550 opens up all sorts of interesting possibilities, such as the ability to wirelessly transfer still images from the camera to a smartphone. That paired with 32GB of internal flash memory and a SD/SDHC memory card make the GZ-HM550 our Best Hybrid Camcorder of the year.
Read Videomaker's review of the JVC GZ-HM550.
Best HDSLR
Canon EOS 7D

$1,699

Who would of known the HDSLR market would of exploded like it did? It seems we often have readers asking more about HDSLRs than traditional camcorders. So it looks like our Best HDSLR category is here to stay. The 7D brings to the table some of the best video from a HDSLR we have seen to date. It has all the benefits of shooting video with 35mm lenses, without the lighting drawbacks of a 35mm adapter on a traditional camcorder. It has a good feel, and excellent functionality. Coupled with great manual control, impressive low-light performance, and a huge array of available lenses and accessories, the 7D is a smart option for your next hybrid still/video camera.
Read Videomaker's review of the Canon EOS 7D.
Most Innovative POV Camcorder
Panasonic AG-HCK10G & AG-HMR10P

$4,400

What can be mounted virtually anywhere (including strapped or suction-cupped to any part of a vehicle's surface, suspended from the rafters of your favorite sports venue or even bungeed to your bicycle or skateboard), records the crunch of wheels on pavement through its built-in 2-channel microphone and allows you to capture stunning HD images in all kind of crazy angles? Why, the Panasonic AG-HCK10G Full HD Camera Head and AG-HMR10P Portable Recorder, of course. If you want to capture all kinds of outrageous angles and build limitless camera rigs, Panasonic's POV kit is worth a peek!
Read Videomaker's review of the Panasonic AG-HCK10G & AG-HMR10P.
Most Innovative Camcorder
Sony NEX-VG10

$2,000

With HDSLRs getting a lot of buzz this last year it was only a matter of time before someone released a camcorder with all the perks of an HDSLR in the form of a more ergonomically correct camcorder body – enter Sony's NEX-VG10. The NEX-VG10 captures absolutely stunning footage with its Exmor APS HD CMOS sensor which is approximately 19.5 times larger than those used in conventional camcorders. If you're looking for beautiful shallow depth of field shots without breaking the bank the NEX-VG10 deserves a look.
Read Videomaker's review of the Sony NEX-VG10.
BEST Graphics Card
NVIDIA Quadro Graphic Solutions

Price varies per Graphic Card

Leveraging CUDA technology on NVIDIA GPU's can drastically speed up any work flow and the technology has been widely adopted among many video editing applications. We used NVIDIA's cards paired with several of our software reviews and we had nothing but extremely quick rendering times and jaw dropping benchmarks. If you're serious about cutting rendering times down look no further than one of NVIDIA's Quadro graphic cards.
Read Videomaker's review of the NVIDIA Quadro Graphic Solutions.
BEST Display
NEC PA271W

$1,399

NEC's PA271W widescreen LCD display is absolutely stunning. It boasts a 2560×1440 native resolution with a super granular menu that has just about any adjustment possible for full customization and picture control. The monitor also has a built-in KVM switch which supports the control of two computers with only one keyboard and mouse and not to mention the monitor has an adjustable stand for viewing your full HD videos at just about any angle you desire.
Read Videomaker's review of the NEC PA271W.
BEST Hard Drive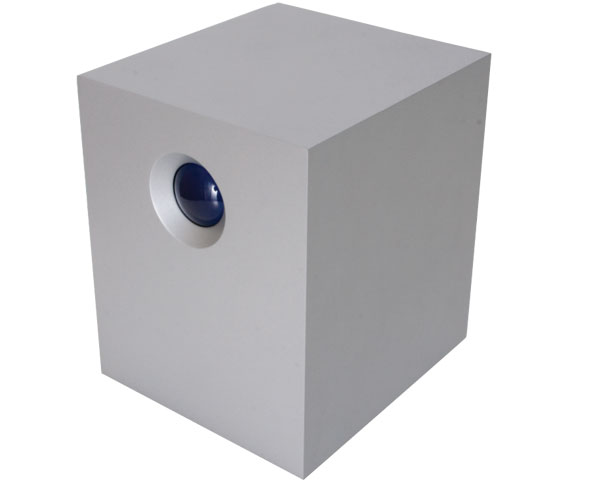 LaCie 4Big Quadra

$750

LaCie's 4Big Quadra comes in a sleek aluminium shell that complements any desktop beautifully. Beyond the 4Big Quadra's aesthetics the unit performs well – really well – in fact it is so fast it maxed out USB, Firewire 400 and Firewire 800 during our tests. The bottom line is there are not many storage devices available with all of the interface types, built-in RAID, and fast throughput that the LaCie 4Big Quadra offers. If you're in the market for another hard drive you can't go wrong with one of LaCie's drives.
Read Videomaker's review of the LaCie 4Big Quadra .
BEST Editing Computer
HP Z400

$999

The HP Z400 is a great computer for video editors with a variety of customizations. The Z400 line can be tailored to meet your video editing needs at a very affordable price. We were extremely pleased with the benchmarks and quality of the Z400.
Read Videomaker's review of the HP Z400 .
BEST Microphone
RODE Microphone Kit

$497

The NTG-2 shotgun microphone delivers exceptional quality for the price alone but with the added versatility of using it with the PG2 Pistol Grip Shock Mount and the RODE Boompole makes this trio worthy of notice. We found the RODE kit to be the ultimate audio kit for all kinds of situations you may run into especially producing short films.
Read Videomaker's review of the RODE Microphone Kit .
BEST Camcorder Stabilizing Device
Glidecam X-10/HD-4000

$2,998

The Glidecam system is easily configured to fit a wide range of camcorders, easy to adjust and balance, made of quality materials that fit together well, and it looks great, too. If you're in the market for getting silky smooth shots the Glidecam system is definitely worth checking out.
Read Videomaker's review of the Glidecam X-10/HD-4000.
BEST Light
Kino Flo BarFly 200 & 400


$1,285 -$2,250

The BarFly fixtures do a great job of throwing an even light that spreads fairly far from the source. Their slim profile, lightweight fixtures and flexible distance from the ballast make them incredibly versatile on-location. And, their clever design make them a snap to setup and tweak right out of the box. Small crews that need a quick lighting solution and low heat output should definitely take a look at the BarFly.
Read Videomaker's review of the Kino Flo BarFly 200 & 400
.
BEST Intermediate Editing Software
Adobe Premiere Elements 9

$100

Premiere Elements provides tremendous assistance in automatically analyzing your footage to find good and bad clips, and then takes advantage of this information to provide automated editing, clean-up, and mixing. Premiere Elements provides the best of both – seriously sophisticated editing capabilities, with automated assists to do much of the heavy lifting. Adobe Premiere Elements 9 is a great application to grow into.
Read Videomaker's review of the Adobe Premiere Elements 9.
Most Innovative Editing Software
Sony Vegas Pro 10

$600

Sony's Vegas Pro 10 is back and it's in 3D. Vegas Pro 10 allows users to create stereoscopic 3D projects utilizing the same work flow we are familiar with for 2D media. Vegas Pro 10 provides the ability to import, adjust, edit, preview, and output stereoscopic 3D natively without any additional tools or plug-ins. Anaglyphic monitoring and output are also supported in Vegas Pro 10. If you're interested in jumping into the professional 3D world Vegas Pro 10 is for you.
Read Videomaker's review of the Sony Vegas Pro 10 .
BEST Advanced Editing Software
Avid Media Composer 5

$2,495

Avid Media Composer 5 makes tapeless workflows faster and the latest camera codecs easier to work with. If you're currently involved in file-based workflows with cameras like the RED ONE or HDSLRs then Avid Media Composer 5 is what you've been looking for. It's the industry standard that's been widely adopted by the pros for years.
Read Videomaker's review of the Avid Media Composer 5 .
BEST Editing Suite
Adobe Creative Suite 5 Production Premium

$1,699

Creative Suite 5 is faster, more stable and integrated with other applications. It is packed with new and improved features and makes metadata, collaboration and distribution a robust part of Production Premium. The bottom line: if you don't already have an earlier version of the suite, take a serious look. If you do, prepare to upgrade as CS5 caught all our editors here at Videomaker off guard with the improved performance and user experience.
Read Videomaker's review of the Adobe Creative Suite 5 Production Premium .
BEST Introductory Editing Software
Nero Multimedia Suite 10

$100

Nero Multimedia Suite 10 is loaded with a ton of applications to address virtually all the audio, video, and data needs of the average user. It's a great application for the beginner as it provides the ability to perform a lot of tasks at a very reasonable price. If you're just getting started in the editing world check out Nero Multimedia Suite 10.
Read Videomaker's review of the Nero Multimedia Suite 10.
BEST Audio Software Plugins
Singular Software PluralEyes

$149

Now, with the HDSLR revolution, more editors are having to sync external audio with their HDSLR footage; a very consuming endeavor. For this, Singular Software has a powerful solution called PluralEyes. With its affordable price and powerful set of features, it is definitely worth taking a look at.
Read Videomaker's review of the Singular Software PluralEyes .
BEST Script Writing Software
Final Draft

$249

Final Draft 8 enables both beginners and seasoned professionals to write a script, seamlessly collaborate with writing partners via the internet and, when completed, break down the script in preparation for production. Final Draft version 8 is loaded with great features that allow you to focus on the most important part of scriptwriting: the words. Overall, it felt natural and was easy to get started which is why it's no surprise it's the industry standard scriptwriting software.
Read Videomaker's review of the Final Draft .
BEST Video Software Plugins
Digital Anarchy's Beauty Box

$199

Beauty Box allows video editors to make even the most self-conscious talent happy by tracking and smoothing unwanted blemishes in skin. Surprisingly, even with the default settings we were able to see a significant improvement. Beauty Box is a great plug-in to add to your toolbox!
Read Videomaker's review of the Digital Anarchy's Beauty Box .
Congratulations to this year's winners and the teams who brought them to life! We are proud to give them our seal of approval.
As always, we had a ton of great products that our editors vigorously tested in the VM labs. Did we miss anything? Well, you might have noticed we didn't include an award for "Best Tape Camcorder". Believe it or not, we didn't have one come through our doors this year and don't expect to see one anytime soon, it won't be long before manufactures go completely tapeless with the price of storage continually on the decline. As for the future – we see 3D making it big next year, ready or not. And in the not-too-distant future perhaps holographic editing and human interaction like the new Kinetic systems by Microsoft.

– The Editors
Side Bar: Best Products Award Criterion
For a product to qualify for an award, it must have passed through Videomaker headquarters in 2010, for examination by our editors. From there, we judged products based on the following seven criteria:
Empowerment: How effective the product is at helping videographers be more
effective at video production.
Ease of Operation: How user-friendly it is.
Affordability: The product must provide a good value for the price.
Quality: It must be put together well, durable and show excellence in its category.
Innovation: It should have some inventive or original features.
Dependability: It needs to be able to endure the rigors of active video production.
Performance: It must work consistently and effectively.