The best consumer video production products of 2005, selected by the editors of Videomaker.
The Year of HD and Tapeless Workflow

Few could argue that this was in fact the year of HD, with new developments from all of the big players in both the camera and the editing world. We would also contend that this was also the year for alternatives to recording to tape. DVD camcorders are becoming more popular, and MPEG-4 recording to memory card in everything from still cameras to cell phones to disposable cameras at the drugstore, along with the emergence of the 8GB P2 card from Panasonic gives us many choices. Hard drives and memory cards are getting physically smaller while their storage capacity grows, editing software is getting easier to use but contains more features for advanced editors, and computers are becoming faster and more powerful, both in the desktop and laptop arenas.
In the pages that follow you'll see the products that really turned the heads of the Videomaker editors during the past twelve months.
Best Products
For a product to qualify for an award, it must have shipped in the 2005 calendar year, and it must have passed through Videomaker headquarters for examination by our editors. From there, we judged products based on the following seven criteria:
Empowerment:

How well the product helps videographers to be more effective at video production.
Ease of Operation:

How user-friendly it is.
Affordability:

The product must provide a good value for the price.
Quality:

It must be put together well, be durable and show excellence in its category.
Innovation:

It should have some inventive or original features.
Dependability:

It needs to be able to endure the rigors of active video production.
Performance:

It must work consistently and effectively.
Best Camcorder $500-$1,500
With its large CCD (1/2.8″) and manual audio level controls, this small, travel-worthy camera brought smiles to the faces of editors here at Videomaker. We loved many of the camera controls presented as buttons, dials and switches on the camera body as opposed to being buried in the menus. The still camera functionalities are relatively rich, while most camcorders in this price range include the bare minimum. A great one-chip camcorder to tote when you want to leave the big guns at home (or don't want to bother with the bigger cameras at all).
Best Camcorder Under $500
Panasonic PV-GS35 Mini DV Camcorder ($500)
If you're looking to buy a Mini DV camcorder but you're a little light in the wallet, you'll want to consider the GS35. With one of the biggest optical zooms in the consumer/prosumer market (30x) and a mic jack (though no accessory shoe), this small, inexpensive camera can give you professional results. It has a side-loading tape door that allows you to keep the camera on the tripod during a tape change, and one of the better color representations in its class. Once you get used to the menu's joystick, you'll find menu searching a breeze.
Best HDV Camcorder less than $6,500
JVC GY-HD100 HDV Camcorder ($6,295)
The JVC GY-HD100 comes in at the very top of our price range for consideration, but it is an incredible camera. You may want to consider parting with your hard earned savings for the 16x Fujinon 16:1 ProHD lens alone. You give up your auto focus option for the fixed lens, but for most wanting to go pro, they'd happily part with the spinning servo for the manual focal accuracy. The 720p HD100 is a shoulder-mount camera with the majority of its manual controls on the body, as opposed to being hidden in menus. XLR inputs and an included off-board shotgun mic ensure professional audio acquisition. Record in either HDV720p or DV25.
Best DVD Camcorder
Hitachi DZ-GX20A DVD Camcorder ($1,000)
The DVD camcorder market blossomed this year, and we particularly liked the Hitachi DZ-GX20A. Hitachi managed to greatly improve on one of the biggest problems in the DVD camcorder arena: start-up time. Given the large amount of compression involved in DVD acquisition, you'll be surprised at the sharpness of the GX20A. The compact camera comes with an accessory shoe and mic jack, though it lacks a headphone jack and manual audio level adjustments. If you would rather have the freedom to take your freshly-shot media out of the camera and into a DVD player without editing, transcoding and burning, check out the GX20A.
Best Tapeless Camcorder
Remember when a 30GB hard drive in a computer was huge? Now JVC makes a camera with that size hard drive. You read that right, a 30GB hard drive in a video camera. The MG70 can record over seven hours of MPEG-2 video at its highest quality. It records Dolby Digital audio, though you should know there is no mic jack, headphone jack or accessory shoe. Don't want to deal with editing and DVD authoring software? Burn right from the camera to a burner developed by JVC and Apacer Technology. CyberLink software is included for those who want to polish their stories.
Breakthrough Product
Sony HDR-HC1 HDV 1080I Camcorder ($2,000)
Everyone is calling 2005 the year of HD (or at least the folks trying to sell this stuff to us) but very few imagined that this could be the Consumer Year of HD. That was until Sony came out with an HDV camcorder with a street price below $2,000. The HC1 is an easy-to-use consumer camcorder with a 1/3″ CMOS sensor and a 10x Carl Zeiss Vario-Sonnar lens.
Best Turnkey Editing System $3,000-$6,000
Alienware Area 51 m7700 Notebook ($3,150)
If you're looking for some of the most powerful computing power available, you don't have to go past "A" in the phone book (do people still use phonebooks?). Alienware's computers, favorites with the gaming community, are naturals for video producers looking for souped-up machines. Truth is, this notebook was more powerful than most of our desktops. You probably want to stay close to a power outlet with this HyperThreaded 3.4GHz Pentium 4 computer with NVIDIA GeForce Go 6800 ULTRA graphics, though, as it consumes power quickly. The 17″ 1920×1200 monitor and built-in still/video camera round out the laptop nicely.
Best Turnkey Editing System $3,000 or Less
Kanai Avid Liquid P4
Based Editing Solution ($3,000)
NLE Systems' Kanai system combines a selection of quality parts (including Lian Li cases, Asus motherboards and Pioneer DVD burners) with an interesting but well thought-out selection of software. Our test system, configured with Avid Liquid 7 Pro, was as stable as we've seen and a good value for the money. The addition of Avid Liquid 7 Pro also brings in one of Pinnacle's renowned breakout boxes for importing and exporting video and audio from multiple sources seamlessly.
Best Capture Device (External)
Creative USB Sound Blaster Audigy 2 ZS Video Editor Sound/Video Capture Device ($250)
For those of you who still need a way to get your analog video into your computer, the Sound Blaster Audigy 2 ZS is a great converter plus a whole lot more. This breakout box has just about every consumer in/out imaginable: RCA stereo in/out, S-video in/out, optical in/out, mic in, 3x line-out, SPDIF out, DV in/out and DIN for our European readers. The box also has extensive audio functions for those of you who want a bit more than just an analog/digital converter.
Best Advanced Editing Software
Sony Media Software
Vegas 6 Video Editing
Software ($450)
There was some heavy competition in this category, as the majority of higher-end editing software packages became super feature-rich. Though we would be happy using most we tested, Vegas 6 grabbed our attention as software that was beginner-friendly but would keep the interest of higher-end users not trying to work in Avid-modeled workflow that Hollywood and advertising editors are accustomed to. We loved the tags feature that let the operator attach metadata to clips, and Vegas is packed with many features professionals would expect such as nesting, JKL transport keys, Dolby 5.1 surround sound capabilities, powerful color correction tools, vectorscope and waveform monitors and so much more.
Best DVD Burner
Disc Makers ReflexMax4 ($749)
This was the closest race of the year, almost resulting in a tie, but the Disc Makers ReflexMax4 squeaked out ahead by a hair, thanks to its hard drive and the fact that they've dropped their price since our first review. The LaCie Dupli Disc DVD125 is an easy to use, five-tray duplicator that does its job well, but the editors here liked the 160GB hard drive in the ReflexMax4. Lifetime tech support doesn't hurt either–we called and got a human on the line in a little more than 30 seconds.
Best Innovative Hardware
A television producer who writes for us replaced his $225,000 switcher with the $5,000 TriCaster and found the 7.5×11.5×8″ system could hold its own. If you're looking for a live multi-camera switcher that will fit in the trunk of your car, NewTek has the answer (and it won't bankrupt you). A favorite amongst the vidcasters recording their shows live at cafes around the United States, the TriCaster allows users live video switching, nonlinear editing and Internet streaming. It also features realtime output to an SD device, a VGA projector or LCD display or a web stream.
Best Introductory Editing Software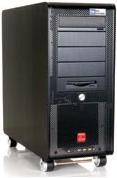 Adobe Premiere
Elements 2 ($100)
Adobe has upped the ante on low-cost editing software. Premiere Elements was made with the beginner in mind, but has enough functionality to let more advanced editors do their job. A very welcome feature is the ability to capture video from just about any consumer device, including cell phones, non-copy-protected DVDs, still cameras that record video and so on. DVDs can be burned directly from the program with motion menus and audio. The software lets you import and export Dolby Digital as well as a host of other audio formats.
Video Editing Software $150 to $449
Apple Final Cut Express HD ($299)
It's not easy competing with the Final Cut family. Ulead's MediaStudio Pro is a great piece of editing software, but Final Cut Express HD is an unbelievable value at $299. The included animated titling program LiveType and sound program Soundtrack are worth the price alone. This new version lets those who are upgrading from iMovie to import their iMovie project files seamlessly. FCX HD supports multi-layered Photoshop files, ships with over 200 realtime transitions, filters and effects and has an advanced color corrector. Can't blame the tools any longer.
Best Editing Bundle Value
Apple Final Cut Studio
Video Editing Bundle ($1,299)
Apple lived up to its showmanship reputation at this year's NAB with the multimedia release presentation of Final Cut Studio. And the product lived up to the show. The FCO 5.0 improvements are stunning, with the ability to switch between and mix up to sixteen tracks of HD video (or standard def DV) simultaneously. The software also works with HDV natively. Soundtrack Pro left us breathless with its ability to fix damaged audio and with the ease of use in multi-layered sound design. One of our editors won a short video Special Effects award after learning Motion 2.0 in just 24 hours. We had fun authoring DVDs in DVD Studio Pro 4.0 after a 40-minute tutorial. The entire pack costs just $300 more than FCP by itself. If you use a Mac, this is a powerhouse.
Best DVD Authoring Software less than $150
Nero 6.6 Ultra Edition Disc
Burning Software ($70, $100 boxed)
Nero bolted out of the starting gate in 1995 and has demanded attention ever since. At an extremely fair price, this PC platform-only software is not content with just DVD authoring and burning. It also edits audio and video, backs up non-protected DVDs, makes multimedia slideshows with still photos, backs up data files, assists with DVD labeling and much more than we can include in this paragraph. And they have some of the least expensive upgrade deals in the industry. How do they do it for less than $100?
Best Tripod


Davis & Sanford Provista
Airlift Tripod with FM18 Head ($340)
You don't need to spend an arm and a leg to have a solid leg (or three) to stand on (okay, we'll stop with the bad puns). With many tripods crossing the four-digit price point, a sturdy Davis & Sanford at $340 is very welcome. The Provista Airlift tripod with FM18 head is a sturdy winner with smooth tilts and pans. This lightweight aluminum support also comes with an air cushioned/pressurized center post for easy adjustments. The sliding base plate allows for fine-tuned camera balance.
Best Light Kit
iKan light kit
(S200 $699, S200D $749 – includes DMX)
Fluorescent bank lighting has long been the tool of production companies with many more zeros behind their dollar sign than most of us have. iKan has brought these low wattage tools a bit closer to us independent video producers. The S200 has two 55-watt lamps in a 23″x7.8″x3.9″, 12.2 lbs, aluminum case with barn boors. The unit has a built-in dimmer and is practical for the studio, with an optional DMX interface (a system for passing information from a lighting controller to a dimmer switch), while its barn doors fold to protect the lamps for easy portability in the field.
Best Microphone
Sennheiser evolution
wireless ew 112-p set ($500)
A wireless mic for $500, I'll take two. And it's made by Sennheiser, an industry favorite. All the editors were wrestling to test this UHF unit with its sturdy metal body. We liked the on/off button located under a door to protect it from being accidentally turned off. Sennheiser uses a proprietary noise-reduction system they call HDX that allows the transmitter to produce an RF signal that maximizes the microphone's signal-to-noise ratio and avoids the usual RF noise inherent in most wireless systems. They claim their audio sounds as good as a wired microphone and we agree.
Most Innovative Software
Adobe Photoshop CS2 Image
Editing Software ($599)
Sporting teams wish they could hold onto a championship title as long as Adobe's Photoshop has. The standard for image manipulation is not resting on its laurels with the release of CS2. The new version not only has simplified file handling with Adobe Bridge, but also includes a really cool vanishing point tool and a one-click red eye reduction. Also included: a group of tools that will help the digital filmmaker that include non-square pixel support and video preview support via FireWire.
Best Production Planning Software


Final Draft AV
Version 2.5 ($199)
Ever try to write a script in proper format using a word processing program? You might have more fun trying to get sand out of your telescoping tripod legs. Luckily, Final Draft has developed software that lets us concentrate on the story and not the tab key. Switch between audio/visual, radio and linear layouts with the click of a button. It is 100% cross platform, comes with a variety of templates, has a spell checker and thesaurus and has a script registry. All of this with 24/7 tech support. Get writing.
Best Audio Mixer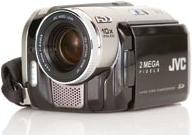 Alesis Multimix-8 FireWire Audio Mixer ($599)
The 5.4 lb., 8-channel mixer with FireWire from Alesis is both Mac and PC compatible. Need we say more? It ships with Cubase LE 1.0.8 and automatically works with Soundtrack Pro on the Mac. This sturdy 9.8″ x 9.1″ x 3.2″ unit is designed well with a 3-band EQ per channel, phantom power, 100 28-bit onboard preset effects and a 24-bit FireWire interface. It's portable and light enough to take on the road, or mount it in a rack system.
Best Video Hard Drive
Infrant ReadyNAS 600 Network Attached Storage Device with 4 250GB
Hard Drives
($1,395, also bare $695
and 1.6TB $1,995)
Time to add a new word to your tech vocabulary: terabyte. The well-constructed, retro-looking, cube hard drive is fast and has flexible configuration options. It accommodates up to four hard drives, and is configurable as a stripe, a mirror or as a full RAID 5 array. The 16 lb. storage system works on a home network and can act as a print server as well.
Best Animation Software
Zaxwerks Invigorator
ProAnimator ($645)
Make sophisticated 3D animations like you see on broadcast station identifications or televised sporting events with the moderately priced Invigorator ProAnimator from Zaxwerks. Both Mac and PC compatible, this program comes with object style presets or you can create your own from scratch by manipulating the material, lighting and camera movement in an intuitive interface. The software has an Easy Mode for quick start and an Advanced Mode for fine-tuning details. Output a QuickTime movie with an alpha channel for easy insertion into all major editing programs.
Honorable Mentions
There are times when it's too close to call, and only slight differences like price were the deciding factor. These products listed here are among those we deem worthy of Honorable Mention.
Camcorder $500-$1,500

Panasonic PV-GS35
Camcorder Under $500

Sony DCR-HC32 Mini DV
Tapeless Camcorder

Panasonic SDR-S100 3CCD SD
DVD Burner (duplicator)

LaCie DVD Duplicator
Turnkey Editing System < $3,000

Apple iMac G5
Turnkey Editing System $3,000-$6,000
Velocity Micro-Laptop Turnkey
Introductory Editing Software

Apple iMovie HD
Video Editing Software $150 to $449

Ulead MediaStudio Pro 8
Light Kit

Photoflex 3 Octodome nxt Softbox
Tripod

SLIK 505 QF Tripod
Microphone

Rode Videomic Shotgun w/shock guard
Audio Mixer

Nady SRM-10X