With Stephen Muratore, Jennifer O'Rourke and Charles Fulton
2004 was a year of exciting innovations and improvements in consumer video technology. This is great news for videographers, of course, but a difficult proposition for the editors of Videomaker, now that it's time to hand out awards for the year's best products. After much deliberation, we have managed to come up with an authoritative list of the best video production and editing products that we've covered in the past 12 issues. We think you'll agree that these products represent the very best that 2004 had to offer in the world of consumer videography.
BEST Products Award Criteria
For a product to qualify for an award, it must have shipped in the 2004 calendar year, and it must have passed through Videomaker headquarters for examination by our editors. From there, we judged products based on the following seven criteria:
Empowerment:
how effective the product is at helping videographers be more effective at video production.
Ease of Operation:
how user-friendly it is.
Affordability:
the product must provide a good value for the price.
Quality:
it must be put together well, durable and show excellence in its category.
Innovation:
it should have some inventive or original features.
Dependability:
it needs to be able to endure the rigors of active video production.
Performance:
It must work consistently and effectively.
BEST MINI DV CAMCORDER OVER $3,000
CANON XL2
Perhaps one of the most eagerly anticipated camcorder upgrades of all time, Canon's XL2 supplants the wildly popular XL1 as the only 3-chip DV model in its class with interchangeable lenses. Improvements include 24p shooting, native 16:9 CCDs, a 2-inch LCD monitor, SMPTE color bar and time code generator, plus the inclusion of the popular XLR/shoulder pad accessory as a standard feature. Nice job, Canon; you made us wait, but it was well worth it.
BEST CAMCORDER $1,500-$3,000

SONY DCR-VX2100
In keeping with its tradition of high-end consumer 3-chip camcorders, Sony's DCR-VX2100 offers a trio of 1/3-inch HAD CCDs, manual zoom and focus rings, manual audio control and an aspherical ground glass 58mm lens. Throw in Sony's consistent attention to the finer details of camcorder design, and it's no big wonder that this particular line of camcorders has kept the pros and the high-end hobbyists satisfied since the VX1000 ruled over the earliest days of the DV format.
BEST CAMCORDER $500-$1,500

PANASONIC PV-GS400
The PV-GS400 is a fantastic 3-chip DV camcorder that clearly illustrates Panasonic's aggressive commitment to the high-performance end of the consumer video marketplace. With full manual controls, a Leica Dicomar lens, excellent 4-megapixel stills and dozens of cool, innovative features, the PV-GS400 is undoubtedly one of the best camcorders we've ever seen in the under-$1,500 price range.
BEST CAMCORDER UNDER $500

JVC GR-D33
Today's big-box consumer electronics outlets are full of feature-rich digital camcorders that cost about the same as your average home television. Topping the list, and taking this year's Best Camcorder Under $500 award, is JVC's GR-D33. This little gem offers 16:1 optical zoom, a good f/1.6 lens, a bright 2.5-inch LCD monitor that's easy to see in daylight, a built-in video light, manual controls, and a handful of digital effects, wipes and fades. With the GR-D33, JVC reminds us that it's amazing how much you can get for so little in today's camcorder marketplace.
BEST HDV CAMCORDER

SONY HDR-FX1
It's a small category at this point, to be sure, but nonetheless we feel that the Sony HDR-FX1 is deserving of a prize for rolling out such a fine specimen in the brand-new HDV format. With all of the expected bells and whistles like manual controls and a nice Carl Zeiss Vario-Sonnar lens, the HDR-FX1 also sports quite a few unexpected advantages, including sharpness and color phase adjustments as well as a few film-look effects, such as the Cinematone Y gamma adjustment.
BEST DVD CAMCORDER

SONY DCR-DVD300
With features like in-camera editing, compact size, clip-by-clip playback, excellent still image capabilities, rock-solid image stabilization, a top-notch Carl Zeiss lens and quality MPEG-2 video and audio recording, the DVD300 is an impressive product, and worthy of an award for the best tapeless camcorder of the year. We think that DVD camcorders offer a great way for video and still-camera enthusiasts to easily point, shoot, edit and share their work with friends, family members or anyone with a home DVD player, and Sony predictably did a very nice job on their first top-of-the-line model.
MOST INNOVATIVE CAMCORDER

SAMSUNG SC-D6040
In 2003, Samsung impressed us with the innovative SCD-5000, which maintained entirely separate lens/CCD assemblies for digital stills and digital video functions. In 2004, Samsung improved on the design with the SCD-6040, which still kept the lens/CCD assemblies separate but stacked them on top of one another, while offering higher-quality stills, more manual controls and even a lower price point. That's the kind of innovation we like to see, and that's why Samsung gets the award for 2004's Most Innovative Camcorder.
BEST TURNKEY EDITING SYSTEM $3,000-$6,000

ALIENWARE ROSWELL 5000 MATROX RT.X100 BUNDLE
With the unmistakable look and feel of alien technology and out-of-this-world video editing performance to match, Alienware's Roswell 5000 turnkey video editing system is aimed at anyone who's willing to pay extra for top-notch quality and components in a video workstation. Bundling Matrox's award-winning RT.X100 realtime video capture card with next-generation Intel Xeon processors, a Serial ATA RAID and support for 4 monitors, the Roswell 5000 is tough to beat in any solar system.
BEST TURNKEY EDITING SYSTEM $1,501-$3,000

APPLE POWER MAC G5
The great thing about Apple computers from a videographer's standpoint is the simple fact that they're so easy to configure for video editing. All you have to do is throw in some video editing software when you order your Apple G5, and you're pretty much ready to go. As processors become more powerful and less expensive (as is the case with the latest Macintosh, the G5 dual-processor model), this is more true now than ever before.
BEST VIDEO DIGITIZER

ATI ALL IN WONDER 9800 PRO
ATI's All-in-Wonder 9800 Pro is a lot more than just a video digitizer; it's a cutting-edge 3D display adapter that includes OpenGL drivers, which means that video editors can utilize the power of the 3D engine for rendering transitions, titles, graphics, etc. We think it's high time video display card manufacturers started thinking of ways for video and animation professionals to tap into all that number-crunching that 3D games require; ATI gets this year's award for making that happen.
BEST ADVANCED EDITING SOFTWARE

SONY VEGAS 5.0
With high-end improvements such as network rendering, HD support and 24p editing, Vegas 5.0 maintains the Best Advanced Editing Software award that version 4.0 won last year. Other useful new features that helped us make our decision include keyboard and workspace customization, a Bezier mask tool, 3D track motion tools and the ability to import Flash animations directly to the timeline. Keep your eye on Vegas; we're betting it'll continue to do great things in the future.
BEST INTRODUCTORY EDITING SOFTWARE

ADOBE PREMIERE ELEMENTS
Since the early days of nonlinear editing, there has been a great chasm separating the worlds of high-end, full-featured professional editing applications and the inexpensive, easy-to-use solutions that don't allow much room for creative growth. Adobe Premiere Elements bridges the gap nicely, offering much of the functionality of its full-featured parent while adding in a few design elements to make it easier for beginners. Nice job, Adobe!
BEST MUSIC CREATION SOFTWARE

DIGITAL JUICE STACKTRAXX
Combining the two successful worlds of loop-based music creation software and buyout music libraries, Digital Juice's StackTraxx offers video editors the flexibility of the former as well as the convenience of the latter. With StackTraxx, you can re-mix the included buyout music to suit your specific production needs with the easy-to-use Juicer software, then output the results in whatever format your editing software requires. Thanks, Digital Juice; we love it when manufacturers bring two good ideas together in a way that offers more creative options for video editors.
BEST ADVANCED DVD AUTHORING SOFTWARE

APPLE DVD STUDIO PRO 3
DVD Studio Pro 3 continues Apple's long tradition of well-designed, well-written and very stylish software for creative professionals. With a new flowchart-style graphical interface, DTS 5.1 audio support, built-in scene transitions, a simplified user mode for beginners and a hefty dose of scripting support, DVD Studio Pro 3 is a great value and a must-have for Mac users who need serious authoring power at their fingertips.
BEST INTRODUCTORY DVD AUTHORING SOFTWARE

ULEAD DVD MOVIE FACTORY 3
With DVD Movie Factory 3, you get a lot of software for very little money. To its already feature-rich mix of authoring tools, version 3 adds motion backgrounds, Dolby AC-3 encoding and straight-to-disc capture and burn. For home videographers who just want a quick and easy way to create DVDs of home movies without spending a fortune on the software, DVD Movie Factory 3 fits the bill nicely.
BEST TRIPOD

BOGEN MANFROTTO 754 w/501 HEAD
A good tripod is probably the most important accessory a serious videographer can purchase, and Manfrotto (distributed by Bogen in the U.S.) really pulled out all the stops with this system. A combination of the 754 carbon fiber tripod legs and the 501 fluid head, this tripod offers lightweight, rock-solid stability and silky smooth camera moves. The price might seem a bit steep, but if you shoot nature videos and find yourself hiking to locations regularly, or if you're just tired of lugging heavy equipment around, we think you'll agree that this tripod is worth every penny.
BEST LIGHT KIT OVER $2,000

ARRI SOFTBANK 1 LIGHT KIT
There are light kits, and then there are light kits. Case in point: Arri's Softbank 1, which combines one 300W Fresnel, two 650W Fresnels, one 1,000W Arrilite, a Chimera Video Pro Soft Bank, 4 sturdy adjustable stands and a full set of barndoors, scrims and accessories, all packed neatly into a sturdy rollaway case. There's a good reason why video rental outfits favor this kit; it's got everything a videographer needs for most shoots, and it's rugged enough to take a beating and continue to deliver quality illumination in a variety of situations.
BEST LIGHT KIT UNDER $2,000

LOWEL DV CREATOR 44 TUNGSTEN 4 LIGHT KIT
Lowel's reputation as the provider of solid, stable lighting solutions for working videographers is well established, and Lowel DV Creator 44 Tungsten 4 Light Kit demonstrates this fact so well that it wins our prize for the Best Light Kit Under $2,000. With a 750W Tota-light, 500W Omni-light, 300W Rifa-light, soft box, 250W Pro-light, gel kit, 4 stands, 1 Tota-brella, plus a hardshell case, barn doors and lamps for all lighting instruments, the DV Creator 44 Tungsten 4 Light Kit will provide quality illumination at a price that the working videographer can afford.
BEST WIRELESS MICROPHONE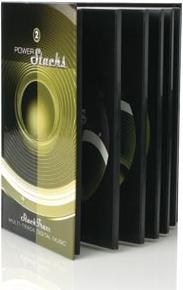 AUDIO-TECHNICA U100 SERIES UHF WIRELESS MICROPHONE SYSTEM
For many video shoots, a true diversity wireless microphone system is more than a luxury; it's a necessity. For bringing this important video accessory down to an affordable price level, we're giving Audio-Technica's U100 Series Wireless Microphone System the award for Best Wireless Microphone of 2004. Portable as well as affordable, the U100 comes in two basic packages: one with a handheld microphone and plug-on transmitter, and one with a lapel microphone and belt transmitter. In both cases, the design, construction, components and performance are everything you'd expect from an Audio-Technica product: rugged, well-designed, and affordable.
BEST STANDALONE DVD BURNER

LITE-ON LVW-5001
In the past year, we were delighted to see the price of stand-alone DVD burners fall dramatically. As a result, tools for home DVD creation became available to those who would rather not put in the many hours it takes to master DVD authoring software on a computer. Lite-On's LVW-5001 led the charge in the low-cost DVD burner campaign, and for that reason–as well as for its FireWire interface and its simple thumbnail-menu creation system–we give it this year's Best Standalone DVD Burner award.
MOST INNOVATIVE SOFTWARE

WONDERTOUCH PARTICLEILLUSION
Wondertouch particleIllusion is an amazingly cool and almost effortless special effects tool that you can use to create many different types of high-quality effects, including explosions, muzzle flashes, fireworks, waterfalls, snow storms, and countless others. We're happy to see effects tools like this one become easier to use and less expensive in recent times. We're equally happy to see a relatively new and growing company like Wondertouch throw its hat into the video effects ring with such an excellent product.
BEST DVD SLIDESHOW SOFTWARE

ULEAD CD AND DVD PICTURESHOW 3 DELUXE
The ability to watch photo slide shows via the family DVD player can really enhance the fun quotient of a digital camera. For those who want to take advantage of this, we've selected Ulead's CD and DVD PictureShow 3 Deluxe as our pick for the Best DVD Slideshow Software of the year. Why? Because it offers a simple, elegant interface, one-click photo enhancement, the ability to mix video clips with your photos, a large selection of theme-based templates, pan and zoom functionality, and built-in burning and labeling software to round out the package.
BEST COMPOSITING AND EFFECTS SOFTWARE

APPLE MOTION
Apple's Motion compositing and effects software is a refreshing departure from the typical timeline-based solutions that dominate the category. Motion offers all of the quality and functionality of those old industry workhorses and then some, all in a refreshing, easy-to-use interface, and at a lower price point, too. From pre-configured text animations and powerful motion controls to full-blown particle systems, Motion has it all, and even offers limited realtime, no-wait processing for most projects at DV resolution and lower. Apple users with dual-processor systems will certainly want to give Motion a try; it's a very impressive piece of software.
BEST DISC BURNING SUITE

AHEAD NERO 6.6 ULTRA EDITION
Always a favorite in the techie-nerd crowd, Ahead Software's Nero ups the ante with version 6.6, bringing several new features and applications to the mix and earning this year's Best Disc Burning Suite award. An all-in-one solution with cutting-edge disc burning applications (including dual-layer DVD support), Nero 6.6 also bundles video editing, DVD authoring, DVD slideshow creation, photo editing, and media organization and playback software, all in an elegant interface that won't dominate the normal everyday operations of your computer.
BEST ENCODING SOFTWARE

CANOPUS PROCODER EXPRESS
The myriad of different input and output formats available to video editors–DVD, VideoCD, Streaming video, DV, etc.–often necessitates a simple, inexpensive encoding package. Canopus's ProCoder Express fills this need simply and elegantly, offering an intuitive, step-by-step wizard as well as the ability to adjust individual codec parameters for precise control over quality, data rate and audio settings if necessary.
BEST VIDEO HARD DRIVE

CITIDISK FW125B-40 FIREWIRE HARD DRIVE
Ever wished you could shoot straight to a hard drive in the field, then hook that same hard drive up to a laptop and start editing right away? The Citidisk FW125B-40 FireWire Hard drive allows you to do precisely this; it can trigger your camcorder to roll tape and start the capture process, or you can rig it to start recording when you press the record button on the camcorder. Either way, it's a handy, highly portable A/V drive that can save a lot of time as well as help make laptop video editing in the field a reality.
Our congratulations go out to all of our 2004 Best Products of the Year winners. With the fast changes in products and technology, this was a difficult decision for the Videomaker editors to make, and there are many more products developing every day that will challenge our staff in the future. While we could only select one product in each category as the Best this year could offer, many products excelled in every category. 2004 was a standout year for innovations, and saw the line between consumer and professional products diminish even more. What will the future bring? Look to 2005 to see high definition video products become more plentiful and more affordable, and watch for prices of even the most advanced equipment and software to fall to the level that everyone can afford. Watch for our in-depth reviews every month in our Test Bench section of every issue of Videomaker magazine.
–The Editors