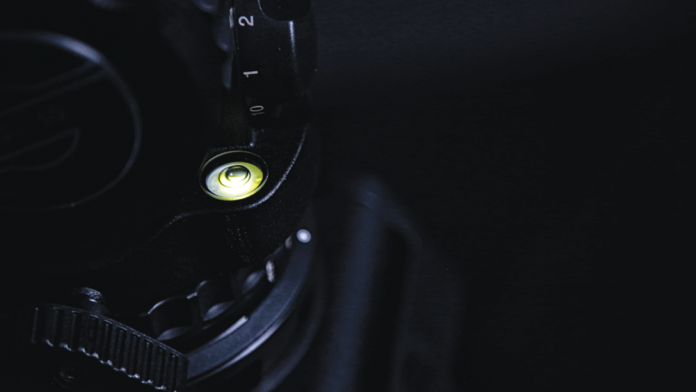 There are other considerations when purchasing a tripod including payload, functionality, and your work environment. Finally, with so many different brands on the market, we'll try to pare down the choices to the best values for the various constructions and designs.
Tripod Design Elements
On the most basic level, tripods consist of a head and a set of legs. Many tripods on the market today are constructed from aluminum or carbon fiber. Aluminum tends to be cheaper, while carbon fiber is lighter. Ultimately, you'll have to decide if the weight difference is worth the expense.
Legs
Some legs are short, some are tall. Be sure to check the height range on your tripod's legs and make sure it will work for your projects. A spreader is another good feature for your legs to have, since this provides added stability. Spreaders near the bottom of the legs are designed with studio and indoor shooting in mind while spreaders located higher up on your legs allow you to adjust your tripod for uneven, outdoor terrain while still providing extra support so your tripod does not collapse. Some tripod legs feature rubber feet, spiked feet, and interchangeable, wind-down, or retractable feet for outdoor terrains.
Heads
With so many filmmakers shooting content with smaller, lighter cameras, perhaps you have wondered: "Why not use a photo tripod?" Photo tripods use ball heads or drag-and-tilt heads, which work well for static shots. However, it's next to impossible to get smooth movement for video without using a fluid head. As the name suggests, fluid heads can be either ball or flat mounted heads with sealed lubricant fluid inside. This lubrication provides for the smooth movement of your head when panning or tilting. The pressure on the fluid in the head can be fixed or it can have adjustments to provide greater control in your movements. The best tripod heads will pan 360 degrees and have a +/-90-degree tilt. Another desirable feature is a bubble level, preferably illuminated. It's important to note that because these video heads use fluid, not all are suited for work in temperature extremes.
Arms
Most tripods have a control arm or handle for panning and tilting; however, some tripods have options on how and where the handle is mounted. Some models even offer the ability to use a second handle.
Plates
For shooters who own a single camera, a quick release plate can be extremely important if you're rapidly alternating between handheld and tripod shooting. Balance plates can offer a sliding range which allows for uneven payloads, such as a camera sporting a long lens or a matte box. Also, some plates are wider which is great for DSLR shooters. The way the plate attaches to the tripod, such as a sideload, can also be important depending on the location of other gear attached to your tripod.
Mixing and Matching Legs and Heads
On more expensive tripods, you can purchase the head separate from the legs. If the head you want is really expensive, you may opt for cheaper legs from a different manufacturer. You'll notice that some of the tripods listed below note the head and leg model numbers as well as compatibility with other brands. These notations are not exhaustive, and you may want to look further into this if you cannot find all the features you want in a system kit.
In addition to allowing you to mix and match, buying legs and heads separately allows you to replace a part if it becomes worn or damaged. Fluid heads do tend to slowly leak over time, and ten years down the road you may opt to purchase a new head instead of a repairing your old one.
Payload
When considering the weight your tripod can support, you need to think about more than just your camcorder or camera and lens. Will you use a larger battery? Will you use an external recorder? Do you have lights or a microphone mounted on a hot shoe? Do you want the ability to mount a slider or a jib arm to your tripod legs? If using a handheld rig, do you want to leave your camera on the rig and place it on top of the tripod for run-and-gun shoots?
If you're mixing and matching legs and heads, keep in mind that each has its own weight limitations. You may also want to consider not only the cameras you currently use but future purchases. However, tripods that support a higher payload, typically, are more expensive.
Tripod Selections
I'm sure you're familiar with that saying, "you get what you pay for?" That's definitely the case when it comes to tripods. At first glance they may be similar, but many mid-range and higher-end tripods do have very specific features that are valuable for some camera operators and the work they are doing. On the other hand, economy tripods have their uses especially for those on a budget.
You'll notice the biggest variables among the tripods in various price ranges relate mostly to fluid adjustments for the head for pan, tilt and counterbalance.
You'll notice the biggest variables among the tripods in various price ranges relate mostly to fluid adjustments for the head for pan, tilt and counterbalance. Typically, economy models have fixed fluid heads, while mid range and high end models may have multi-step adjustments, continuous adjustments, and/or multiple counterbalance settings. Plates tend to vary on these models with the way they mount, the way they release — like quick releases —, and the adjustments available for uneven payloads. Additionally, most of the selections do have a level built-in, although a few do not.
Those on a budget shouldn't fret. You can still get great shots with an economy tripod. However, you just may have to work harder to get those shots. As you look at these selections, you should note that we listed more mid-spreaders as opposed to ground spreaders since most shooters I know, including myself, rarely work in the studio. Please note that many of the tripods listed here also have models with ground spreaders and/or shorter legs. Organized by price in increasing order, here's a look at some tripods currently available.
Davis & Sanford Pro Vista 6510 Aluminum Tripod
Looking for a fluid head tripod under $100 dollars? The fixed V10 fluid head tripod by Davis & Sanford has a maximum 10 pound payload. Nice features include a quick release plate, a bubble level, rubber and spiked retractable feet and a mid-level spreader. The tripod has a height range of 28 inches to 60 inches and includes a padded bag, all for the incredibly low price of $90 dollars.
Davis & Sanford has several other great tripod choices for shooters on an extreme budget including their ProVista fluid head tripod systems that feature their FM18 head supporting up to 18 pounds. Many of them are under $200 dollars, and several options even include a dolly for your tripod.
Acebil I-605DX Prosumer Tripod System with RMC-P3PL Zoom Control Pan Bar
Priced at $260 dollars, this no frills, entry level, fixed fluid head tripod benefits from the RMC-P3PL control pan bar which sends commands to any LANC-compatible or Panasonic camera with zoom control functionality. According to Acebil, the 65mm ball head supports up to 8.8 pounds and features a quick release plate. The aluminum legs have a minimum height of 30 inches and a max of 59 inches. Acebil has additional tripod kits with zoom control systems for other brands including Sony and Canon.
Benro Aero Series
The Aero series was designed for camera operators on the go. This compact, lightweight series features a reverse fold that makes these tripods significantly shorter than most, allowing you to conveniently fit them into a backpack or your carry-on luggage. With models starting as low as $220 dollars, this flat, fixed fluid head tripod is one you'll be using for years. Series models vary their maximum payloads with the Aero 2 at 5.5 pounds, the Aero 4 at 8.8 pounds and the Aero 7 at 15 pounds. The head includes two 3/8"-16 threads for mounting accessories. Because the Aero uses a quick release plate that is compatible with several other manufacturers, you can swap heads. For example, you may want to upgrade to the Manfrotto 504HD fluid head for more adjustment capabilities.
Tripod legs on the different models vary in height with the Aero 7 having the most impressive range with a minimum of 15 inches and a maximum of 72.3 inches. Benro increases Aero's versatility by making one of the tripod legs removable so that it can be combined with the center column to turn the system into a monopod. The Aero 7 with aluminum legs retails for $400 dollars while the Aero 7 with carbon fiber legs retails for $600 dollars.
Libec ALX S8 KIT
For the price of many entry level tripods, the Libec ALX S8 Kit gives you a fluid head tripod system as well as a slider, making this Libec system incredibly versatile. The ALX T legs can support up to 55 pounds, have a height range of 23.5 inches to 59 inches, and includes a mid-level spreader. The tripod connects with a 75mm bowl and has rubber feet as well as integrated metal spikes. The ALX H fixed, fluid head features a ball base with a flattened area containing a standard 3/8"-16 threaded hole for mounting to standard flat mount hardware. The ALX S8 slider uses eight roller bearings to provide smooth camera slides with a maximum travel distance of 28 inches. The ALX S8 Kit retails for $700 dollars and includes a padded bag; however, if money is tight, you can purchase just the tripod for $350 dollars and pick up the slider later for an additional $390 dollars.
Cartoni Focus 8 Fluid Head with Sliding Plate & APTP2 Tripod
Manufactured and hand-assembled in Italy, this 75mm ball fluid head combines perfect balance in the tilt range with continuous counterbalance and drag. This fluid head can accommodate payloads of up to 17.7 pounds and works in extremes temperatures ranging from -40 to 140 degrees Fahrenheit. A nice feature is the pan bar that can be attached on either side of the head. The Focus 8 head has a quick release plate system that is also compatible with the Sachtler Ace and Manfrotto video heads. Cartoni's APTP2 aluminum legs, which can adjust from 27 inches to 60.6 inches in height and support up to 88 pounds, feature a mid-level spreader and retractable spiked feet. Legs and head weigh in at approximately 10 pounds total for this tripod. The kit retails for $950 dollars and includes a padded case.
Manfrotto 504HD Head & 536 Carbon Fiber Tripod System
Providing great range, the 536 Carbon Fiber Tripod has legs with a 16-inch minimum and an 85-inch max height and includes retractable spiked and rubber feet. It also offers an angle selector for adjusting leg angles with precision and ease. The 504HD head features continuous drag and a counterbalance system that includes four presets for camera loads up to 16.5 pounds. The 3/8-inch threads in the top plate allow attachment of monitors and other accessories directly to the head. Additionally, the 504HD's patented Bridging Technology allows for a wider top plate and longer sliding plate. The complete systems weighs in at 13.6 pounds and retails for 1,150 dollars. There are less expensive Manfrotto leg combinations that are made from aluminum or have a shorter maximum height. If you like the head, but can't afford these legs consider the Manfrotto 504HD Head & 546B tripod system, priced at $800 dollars.
Sirui BCH-10 Video Head & BCT-3002 Video Tripod
The BCT-3002 Video Tripod features two-stage aluminum legs that can be adjusted from a minimum height of 26.4 inches to a maximum of 59.1 inches and supports up to 55.1 pounds. Oversized leg locks and a multi-tube design provide stability, and the tripod also includes adjustable mid and ground level spreaders as well as dual stainless steel spikes and rubber feet for use on a variety of surfaces. The BCT-3002 accepts 75mm ball mount heads such as the Sirui BCH-10 Video Head. The SCH-10 offers three levels of drag control and three levels of counter-balance adjustment as well as separate pan and tilt locking knobs. Also included are two bubble levels, one of which is illuminated, a quick release platform and plate and a telescoping handle. With the BCT-3002 priced at $570 dollars and the BCH-10 priced at $550 dollars, this system comes in at $1,120 dollars.
Sachtler FSB 8 Fluid Head & Telescopic Tripod TT 75/2 CF
Supporting payloads between 2.2 and 19.8 pounds, this fluid head features 10 steps of counterbalance and 5 grades of horizontal and vertical drag. The quick release sideload plate features a very large sliding range of 4.7 inches. The FSB head functions in temperature extremes of -40 to 140 degrees Fahrenheit. The carbon fiber legs have spiked, retractable feet and attach to the head with a 75mm bowl. The legs supports loads up to 44 pounds with a maximum height of 67.3 inches. With the head attached, the height range is a minimum of 17.0 inches and a max of 73.7 inches. Retailing for $2,450 dollars, the entire system weighs less than 10 pounds. A padded bag is included.

Really Right Stuff FG-02VC & TVC-34L
Really Right Stuff's fluid gimbal tripod certainly deserves a look from videographers looking to create panoramic shots or from those sporting heavy gear or long lenses. The FG-02 VC is a fluid-gimbal head that offers three user selectable levels of fluid damping resistance. The head can support up to 50 pounds, although it only supports 15 pounds when fully damped. Recommended temperature range is 0 – 140 degrees Fahrenheit. This model is fitted with RRS's B2-LR-VC video clamp and control arm. Retailing for $1400 dollars, it weighs in at 6.4 pounds total for the head, clamp, bar and arm. Paired with the RRS' TVC-34L Versa Series 3 tripod legs, it makes a winning combination. Made of carbon fiber, the legs weigh a mere 4.7 pounds and supports up to a 50 pound payload. The legs retail for $1,100 dollars and with a minimum of 4.0 inches and a max of 68.8 inches in height range. It's important to note that there are several mounting options for the FG-02 head as well as additional accessories. Really Right Stuff 's FG-02VC head and TVC-34L legs combined retails for $2,500 dollars.
Vinten Vision Blue5
Vinten's VB5-AP2M features their Pozi-Lock tripod legs, mid-level spreader and a drag style, ball fluid head. With its calibrated, infinitely adjustable counterbalance and tilt drag, you can achieve perfect balance. It has a load capacity of 12.1 to 26.5 pounds, yet the head weighs only 5 pounds. The legs have a 75mm bowl and spiked feet. Minimum height is 16.4 inches and max is 61.44 inches. The legs combined with the adjustable mid-level spreader together weigh 8 pounds. The tripod system includes a padded carry case and retails for $2,900 dollars.
Miller Compass 12 Solo 75 3-Stage Carbon Fiber Tripod System
This system from Miller features their Compass 12 fluid head which has three positions of pan and tilt drag, four counterbalance settings (4.4 – 22 pounds), and a quick release plate with 4.7 inches of travel. The carbon fiber legs attach with a 75mm ball mount. Height ranges from 15.4 inches to 80.3 inches, and it has both spiked and rubber feet. The Miller system also includes a pan bar and a padded Cordura bag and retails for $3,000 dollars.
OConnor Ultimate 1030D Fluid Head & 30L Tripod System
If you finally bought that high-end cinema style camera , this is the tripod system you want to put it on! The head features OConnor's patented Sinusoidal Counterbalance system that provides true, accurate balance at any point in the tilt range, even down to zero for lighter weight cameras. A stepless, ultra-smooth pan and tilt fluid drag provides ultimate control and stability with the ability to unlock with a single-hand squeeze on the handle. Depending on the center of gravity, the fluid head supports a maximum of 24 to 39 pounds. Additionally, the head provides mounting points in the front and rear for accessories. The sideload platform provides the advantages of a quick release system while still using the base plate to balance the camera; the 100mm ball base is removable and can be replaced.
OConnor's 30L carbon fiber tripod legs include a removable mid-level spreader and three rubber feet that snap over the legs' dual foot spikes. Weighing only 8.8 pounds, the 30L can support a whopping 209 pounds with a minimum height of 22.0 inches and a maximum of 61.8 inches. The system features a padded carrying case and retails for $9,370 dollars.
Final Thoughts
Remember, your tripod is holding precious cargo. Pay attention to your payloads! You really don't want the embarrassment of having your tripod crash to the floor in front of a new or important client because you only considered your camera's weight and not the entire payload. A tripod collapse that damages or destroys your camera and accessories would be equally devastating.
If you have the opportunity to visit a store to look at models, this might make your purchase decision easier; however, carefully comparing and reviewing system specs will ultimately help you find the best tripod that fits your needs and your budget.
Manufacturer List
Acebil
www.acebil.com
Benro
www.benrousa.com
Cartoni
www.cartoni.com
Daiwa Tripod
wwww.daiwa-tripod.com
Dot Line Corp.
www.dotlinecorp.com
ikan
www.ikancorp.com
Kessler Crane
www.kesslercrane.com
Libec Sales of America, Inc.
lwww.ibecsales.com
Manfrotto USA
www.manfrotto.us
Matthews Studio Equipment, Inc.
www.mesgrip.com
Miller Camera Support Equipment
www.millertripods.com
OConnor
www.ocon.com
ProAm USA
www.proamusa.com
Really Right Stuff
www.reallyrightstuff.com
Sachtler
www.sachtler.com
Sirui USA
www.sirui.com
Varavon
www.varavon.com
VariZoom
www.varizoom.com
Vinten
www.vinten.com
W. H. Bourne is an award-winning documentary filmmaker.