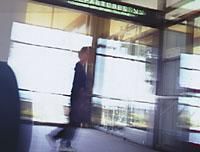 Have you ever thought of taking your camcorder on one of your overseas vacations? Have you thought it would be too much of a hassle to consider? Not to worry! Carrying enough gear to make a good travel video is very simple. Having done so myself in more than 20 countries, here are a few good tips I picked up along the way.
The camcorder is what counts!

When you think about taking a camcorder overseas you should consider three things: size, weight and "attention-factor." First, you'll want a camcorder that is very small. Ideally, it should take up very little space. You'll have many other things to transport besides the camcorder. Second, you'll want a camcorder that is very light. Heavy camcorders become burdensome quickly when traveling. Third, your camcorder should not look flashy or expensive. Instead, it should be small and inconspicuous. The advantage is that you can shoot without drawing unnecessary attention to yourself (or your expensive gear).
I recently took a three-chip digital camcorder to Russia. It was so small and light that it could almost have passed for a still camera, yet the image quality was excellent. I carried it in a well-traveled backpack. Because it was small and light, I could carry it all day without feeling fatigue or back strain.
Because it was inconspicuous, I was able to take it into places like the Russian circus without incident. With such a small camcorder, I was able to get shots that a professional camera crew would not have been able to get without securing government clearance.
The tripod- DO leave home without it (sometimes).

The average tripod takes up too much space. It would be much better to save that space (and your back) for more important things. Leave the tripod behind in favor of extra batteries, a light, a bottle of water and a snack.
Many videographers believe that you can't get good shots without a tripod, but I say that's not entirely true. Most small camcorders have built-in image stabilization features, and even camcorders lacking this feature can produce steady handheld shots if the shooter leans against a solid, stationary object such as a lamp post.
Shooting without a tripod makes your camcorder work more spontaneously. You will be able to catch moments and events that would have escaped video capture by the time you got your tripod set up.
On the other hand, when spending so much money to visit Russia to get once-in-a-lifetime shots it would be a shame to bring back shaky footage. A very small tripod, such as a tabletop model, or a monopod may be worth the extra weight.
Keep the extras to a minimum.

When shooting overseas, take only the essentials, such as extra batteries, a plug converter and a battery-powered light. If you are not sure what kind of plug converter you will need, contact a local consumer-electronics retailer. Some retailers may be able to provide information sheets, which assign countries to their proper converters.
If you plan to shoot at night or in low light, battery-powered lights are necessary. You can attach these small lights to your camcorder's accessory mount, or handhold them.
Safe transportation is the key.

Once all of the equipment is ready, wrap it in bubble wrap and pack it in your carry-on bag. Always carry it on the plane with you. Never check video equipment with the baggage. Sending a camcorder into the plane's hold is asking for it either to be damaged or stolen. Your equipment should ride safely under the seat in front of you or in the overhead compartment.
Be cautious of airport X-ray machines. While they usually pose no problem, some travelers claim to have had tapes erased. I have been to twenty-one different countries and it hasn't happened yet, but it's better to be safe than sorry. Also, there should be no problem clearing foreign customs. American travelers with camcorders are common around the world.
Steal-proof your equipment

A colleague told me about a girl whose camcorder was stolen within the first hour of landing in Costa Rica. She was holding it very loosely at her side when two boys on a motorbike came along and literally snatched it away.
Careless tourists are mugged daily in foreign lands. Always be discreet with your gear and be aware of your surroundings. Carrying equipment in a backpack rather than a camera bag can help deter would-be thieves. When you take your camcorder out to shoot, fasten the strap to your arm.
The staff at the hotels in which you lodge never need to know you have equipment. Keep your camcorder with you at all times. Never leave it in your room unattended. When you are sleeping, it should be stored in the backpack, under the bed or in another safe place. You can usually leave batteries charging in your room in full view, as few people would know their use or their value.
Use these five tips and you will be able to get your equipment overseas safely, lightly and easily.