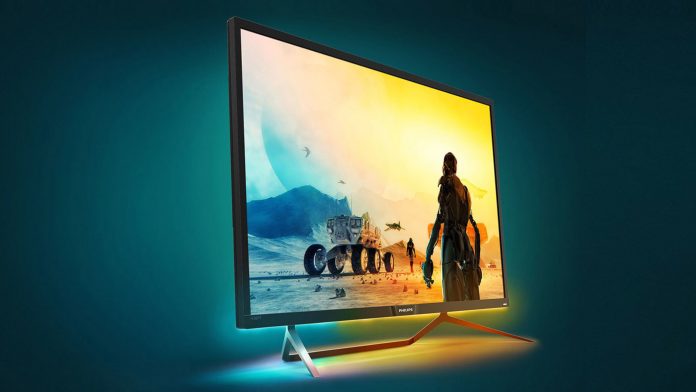 Philips this week has not just achieved a major milestone for the brand; it's achieved a major milestone for the whole industry. With the announcement of the Philips Momentum 436M6VBPAB 4K HDR Quantum Dot monitor, Philips has essentially dropped the figurative microphone.
The Philips 43-inch Momentum is the world's first monitor to top DisplayHDR's brightness certification rating; that means it's HDR 1000-certified and guaranteed 1,000 cd/m2 brightness, 10-bit color depth, HDR-compliant color gamut and very deep blacks.
Philips' 43-inch Monitor Tops the DisplayHDR Tiered Ranking
VESA created the DisplayHDR standard last year to make a more consistent performance standard for HDR monitors. The standard looks at a monitors' luminance, color gamut, bit depth and response time. and then group displays into one of its three tiers: DisplayHDR 400, 600 and 1000. And until now, the top 1000 tier has been empty.
Advertisement
"As with any new technology there can be confusion out there regarding HDR specs and benefits. VESA's new DisplayHDR standard will make monitor shopping easier by offering consumers a comparable standard to judge HDR picture performance between monitors," said Marketing Manager Chris Brown. "DisplayHDR 1000 level of picture performance will offer a more intense gaming and entertainment experience. The contrast and color really bring action scenes alive, like we've never seen before."
[image:blog_post:69787]
To put into perspective how bright Philips' 43-inch monitor is, it's four times brighter than the average monitor these days. The display claims to sport a 4,000:1 contrast ratio and 60Hz refresh rate, 4ms response time and low input lag.
Not just for watching
While this monitor will probably be great for consuming media, it could be great for creating content also. The 43-inch monitor offers a feature called MultiView that allows you to connect a PC and a set-top box at the same time, so you can switch between watching TV and editing video.
Pricing and Availability
The Momentum 436M6VBPAB 4K HDR Quantum Dot monitor will be arriving sometime this summer for 1,000 bucks.