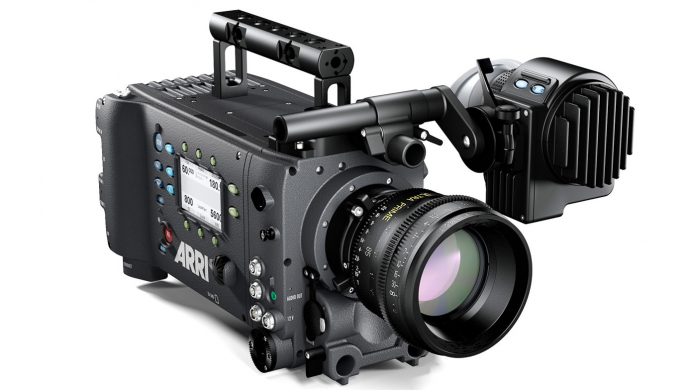 Have you ever wanted to use an ARRI ALEXA but just didn't have the dough for it? Well, ARRI's just introduced its new pre-owned program that resells pre-owned ALEXA bodies at an "affordable" price.
"We are excited to offer the ARRI Approved Certified Pre-Owned Program," says Stephan Schenk, Managing Director of ARRI Cine Technik and General Manager of the Business Unit Camera Systems. "It's a global initiative which adds a new tier to our products, allowing more filmmakers access to our technology. It also gives educational institutions a cost-effective way of providing high-quality equipment for their students."
Now, don't get too excited. The prices for just pre-owned ALEXA body, without a lens, start at 12,000 bucks. Maybe it would be better to describe these second-hand ALEXAs as "more affordable" rather than just "affordable." Still, it's nice that ARRI is trying to make its equipment more available to more filmmakers. And who knows? Maybe the program will grow and they'll start offering even more affordable options.
Advertisement
ARRI guarantees that performance will not be sacrificed
ARRI says that all the body's components, including the sensor, are checked to ensure they are fully functioning and working as they should.
Christian Richter, Manager Certified Pre-Owned Camera Systems at ARRI, says the program delivers reliability, affordability and dependability. "It will give more filmmakers access to tools that will enable them to capture stunning images," he says. "They can be sure that they are not sacrificing performance for price, because the selected ALEXA cameras come directly from the manufacturer and are backed by ARRI's warranty."
Additionally, ARRI puts these second-hand cameras through the same final function test as its new cameras.
Availability
Currently, the program's only offering eight cameras, which include the ALEXA Plus 4:3 and 16:9 models and a CLassic EV. But again, if the program prove to be successful, ARRI could end up expanding it.
To learn more about the pre-owned program, go to its official page on ARRI's website.